Providing a lovable experience for customers begins and ends with how you communicate with them. Transactional Email helps by providing the communication channel that becomes the touchpoints that makeup remarkable customer experiences. For example, the last time you purchased an item on an ecommerce site, shortly after check-out you likely received an email with your receipt. If so, that's an example of a transactional email.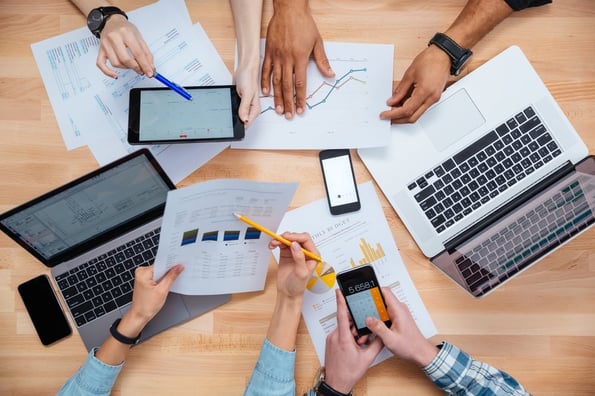 Transactional emails go far beyond just receipts, and cross different industries and many different interactions that can happen with a recipient you have a relationship with. Here are a few ways that you can utilize transactional emails to provide a lovable experience:

Purchase and Shipment Communications
Using HubSpot's transactional email you can easily set up and send automated communications that are personalized to the recipient. But automating and sending these emails is just the first step, measuring and proving they are working and worthwhile is just as important to ensure that the content being sent is providing the right information. Using HubSpot, any transactional emails sent have full-engagement tracking, and performance can be broken down by the specific type of email you are sending so you can clearly see the performance of a purchase receipt email versus a shipment confirmation email.
Purchase Receipts: Send automated receipts by integrating with the HubSpot SMTP API to anyone who makes a purchase on your website. Because the recipient likely expects a receipt, go a few steps beyond and personalize the email to them individually, and possibly include links to similar or related items that others have purchased that would be helpful.
Shipment Confirmation: Many customers want to ensure their important purchase gets to it's destination on-time. This used to take obtaining a shipment tracking number, then entering it on the relevant site to find out where the item is. By using transactional emails, you can integrate this with your purchase and shipping system and once an item is sent to the customer, send an email to them with the details of the shipment and tracking code.
Terms of Service Changes
Any online service that you utilize likely has a terms of service. From time to time, these terms change and by law need to notify customers. Using HubSpot's email interface, as shown below, you can create and send a transactional email from the same interface you utilize for marketing emails.
Sending this email is as simple as creating the content of the email, choosing the transactional email type, defining your list and then hit send. If you want to test the performance of different messaging, you can also A/B test your transactional email to see which has better engagement and then automatically send that version to the majority of your list.
Account Based
If you have a Twitter account, you have likely received emails with details on new followers you generated that week, or someone that mentioned you. These emails are another example of transactional email that is based on the relationship you have with a service. So how can we take this concept and apply to other subscription, or account-based companies? Let's explain a few ways:
Welcome Email: You're first interaction with a new user is a crucial step in ensuring they become a long-term user and understand the value of your service. Sending a email to welcome a new user with additional information about how to get a hold of support, or where to find information on setup processes can help guide the user towards success.
Change of Password: With security being a hot topic among many marketers, having an automated system that is secure is an important part of the service you offer. When a member forgets their password, being able to reset that password in an automated way ensures the user can quickly accomplish their goal. The email that is sent to reset the users password, can be easily automated using HubSpot's SMTP API.
These are just a few ways that you can utilize transactional email to ensure you make your customer and user experience seamless. There are a number of other ways you can send transactional email based on usage, or automatic milestones to ensure a remarkable customer experience. In addition, by using HubSpot for all your marketing and transactional emails you have a single place to measure all of your email performance and one interface.
Note: Transactional Email is an optional email add-on that is available to customers. For more information, please read our quick guide to getting started with transactional email.