At INBOUND this year, we launched dozens of improvements to the HubSpot platform. One of the most exciting: there's a brand new tier of HubSpot, designed for teams just getting up and running with inbound. As a part of the launch, current HubSpot customers get an exciting new tool in their belts: Lead Flows, HubSpot's take on pop-up forms.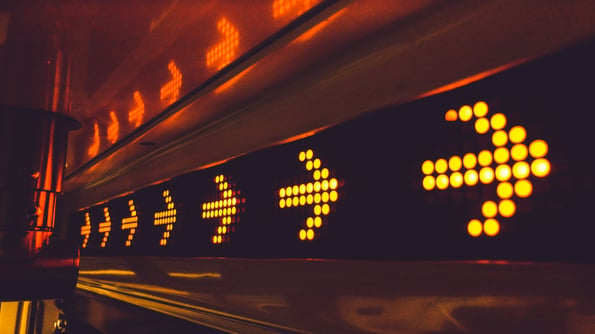 In this article, we'll walk you through everything you need to know about lead flows.
First off, what's HubSpot Marketing Free?
A new pricing tier of HubSpot's marketing platform. HubSpot Marketing Free provides the building blocks to start collecting leads, analyzing their activity on your website, and measuring success. HubSpot Marketing Free is light-weight lead generation tool to convert more leads and learn about their activity while on your website. It's meant for companies just getting started with inbound, and doesn't include things like website hosting, blogging, SEO, landing pages and forms, CTAs, social media, automation, and reporting.
Do Basic, Professional, and Enterprise HubSpot customers have access to HubSpot Marketing Free?
Lead Flows, HubSpot's fresh take on pop-up forms, is available to all Basic, Professional, and Enterprise customers. Head to the Products & Add-ons screen within your HubSpot account and click "activate" under Lead Flows to enable it within your account. Most of the other functionality in Marketing Free and Starter exists in a more robust form in Basic, Professional, and Enterprise.
Once I activate Lead Flows, where does it appear in my portal?
Underneath the "Content" navigation item.
What is a Lead Flow?
A lead flow is HubSpot's take on a pop-up form. There are three components to a lead flow --- the callout (initial pop-up, with a button), the form (which appears once the button in the callout is clicked), and the thank-you message.
You can now create four types of lead flows, which we've outlined below. In each, box 1 represents your website page before the pop-up is shown, box 2 represents the callout, and box 3 represents the form.
Pop-up Box
Pop-up boxes are attention-grabbing and best used to promote social channels, grow your email list, and provide the most valuable content you have.
Dropdown Banner
Dropdown banners are best used to promote a timely offer (i.e. a sale, webinar), or grow your blog subscribers.
Slide-in Box Left/Right
Slide-in boxes are best used to promote your content or grow blog subscribers.
What else can I customize about my lead flows?
You can add an image to your lead flow and change the color or text. If you're a Basic, Professional, or Enterprise customer, you can add custom fields to your lead flow form as well.
When and where will my lead flows appear on my website?
It's up to you! Within the lead flow editor, you can choose to enable your lead flow on a specific set of pages or on all your pages.
Following location, you can choose the user interaction that will trigger the lead flow.
Page scroll will trigger the moment your visitor scrolls 50% down your page.
Elapsed time simply triggers the moment a selected amount of seconds have past.
Exit intent allows you to trigger the lead flow when the visitor's mouse exits the their browser window (for example, when they're about to close the browser tab).
Last up, you can set a time delay (minimum 7 seconds). Options differ between different lead flow types.
Don't want this lead flow to appear on mobile? Disable it using the next option. Lead flows are fully mobile optimized, so in most circumstances it's definitely recommended to include your lead flow on mobile.
Are pop-up forms inbound?
If they're done right, absolutely. Take a glance at the definitive guide on the subject, posted on the HubSpot Marketing blog: Should Marketers Use Pop-Up Forms? A Comprehensive Analysis.
When should I use a Lead Flow vs. a traditional conversion path?
Lead flows are great for micro-conversions. A lead flow won't replace a full demo, trial, or content download form, but can supplement it in many ways by enabling you to drive blog subscriptions and micro-conversions that support those larger goals.
Can I use dependent form fields, progressive profiling, or hidden fields on my lead flows? Can I make my lead flows smart?
Not at this time. We're constantly seeking ways to improve the Lead Flows tool, and will consider each of these functions for future releases.
Can I embed one of the HubSpot forms I already have inside a lead flow?
No. Lead flow forms exist independently of HubSpot forms at this time.
Can I create a list or trigger a workflow based on a lead flow submission?
Yes, just as you would with any other form submission:
Ready to get started with lead flows? Head to the Products & Add-ons screen within your HubSpot account and click "activate" under lead flows to enable it within your account.