An underlying problem businesses face today is organizing their database to visualize the data points they need to make effective decisions that will reduce friction and increase force in their flywheel. But what is the basis of effective data management and what HubSpot tools can you use to structure your database for future data visualization?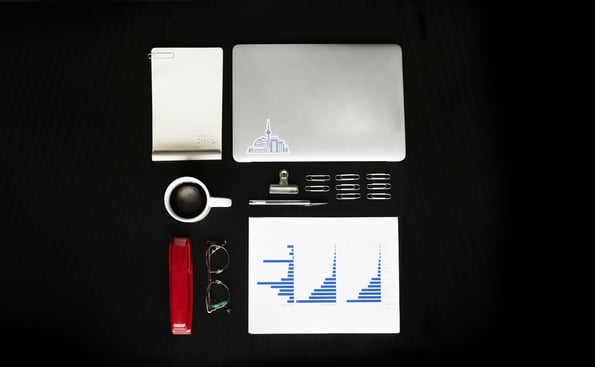 Advantages of a Clean Database
A clean database has a lot of advantages for any organization. Firstly, a clean database clears a level playing field and builds trust throughout an organization. Let's break it down on a team level:
A marketing team can be more confident in passing qualified leads over to sales, knowing that the data they have collected through their campaigns is accurate and relevant to sales.
A sales team can be more confident in using the marketing team's data and updating properties while nurturing an active opportunity through their sales process.
A service team can be hopeful of using the data that the marketing team collected and sales added to further nurture the contacts as customers and delight them, fully understanding their pain points and reasons for purchasing your product or service.
Here's the problem. Many businesses today purchase a CRM or related software thinking that it will be custom-built for their business. Effective data management requires your team to customize your CRM or tech stack using default and custom properties, formulas, and a customized workflow.
The largest advantage of a clean database is that, when organized correctly, it can create an effective reporting loop for your organization. Mapped with your flywheel, effective data management gives you an extensive library of information detailing the progress you have made toward your business goals and pushes you to be a truly data-driven organization.
Tools to Use in HubSpot
Companies can use HubSpot's CRM and additional functionalities to organize their database in a way that best visualizes their progress toward business goals and team metrics. Below are some important tools in HubSpot that can further this end:
Saved filters can isolate objects based on property values and condense them into a view that you need to access on a regular basis in the CRM. You can use this as a way to bulk edit specific properties for those objects.
Visit your contacts or companies in HubSpot to try our saved filters:
The lists tool, which is similar to saved filters, can be used for marketing applications such as condensing a set of contacts to send an email or use as enrollment criteria in a workflow to change a specific property on an ongoing basis.
Check out lists in your HubSpot account:
Properties and their data types can help you structure your database to be visualized later. Depending on how you are collecting answers to form questions, you may require information to be presented as a list of choices, a longer personalized response, a date, or even a calculated field.
Check out properties in your HubSpot account:
Workflows are the bread and butter of many HubSpot customers. In addition to using this tool for email marketing, workflows can help sync up internal properties based on enrollment triggers.
Check out workflows in your HubSpot account:
In addition to native HubSpot tools, think about the other systems that make up your personalized tech stack. As Scott Brinker stated in his post earlier this year, HubSpot is making a greater commitment to create connections between your instance and many other technology platforms, CRMs, lead generation tools, ticketing systems, and others to standardize the data flows between all of your systems. Connecting all of your systems together will only result in a more consistent and honest reporting loop. In addition to the growing number of integrations already available with HubSpot, those with a more complex system can take advantage of the HubSpot Developers forum to create a custom integration via API endpoints so that all of your systems are interconnected. If you are interested in exploring possibilities with integrations and HubSpot reporting, feel free to take a look at this blog post and community post and submit ideas for future posts.
Best Practices for Effective Data Management
As we discussed, knowing your data and managing it effectively can bring about long-term, consistent results for you and your organization. Here are some best practices surrounding this:
Map your data points within your reporting loop. Know your flywheel and business goals and what other systems in your tech stack have vital information needed for data consolidation.
Recognize your tech stack. What are the other systems that you as a business use in your day-to-day? Keeping a streamlined list of systems in your tech stack will help keep this simple.
Organize and prioritize the implementation of your data. Organize your tech stack into buckets of varying necessity and place them on a timeline of when and how they are interconnected. Ditch the systems that you are not using anymore and realize that those systems requiring a more customized integration will take more time and resources.
Automate your data management. Use the tools discussed above to structure your properties and values to set yourself up for success to report on them later.
Kick off data organization in your HubSpot account with this HubSpot Academy lesson:
Keeping these best practices in mind, coupled with the tools we have available in our CRM and other tools, can go a long way toward preparing your data to be reported in a way that advocates change. Reporting your data effectively and keeping it clean can be the difference between an organization with forward-thinking practices and one still struggling to recognize their core challenges.
Want to connect with others on HubSpot tips, tricks, and updates? Head over to the HubSpot Community to join a conversation or start one of your own.