Integrations reporting is kind of seen as the next level of reporting in HubSpot. Not only can you track your progress with the HubSpot tools, but you can also sync your other data for sales options, video marketing, and more.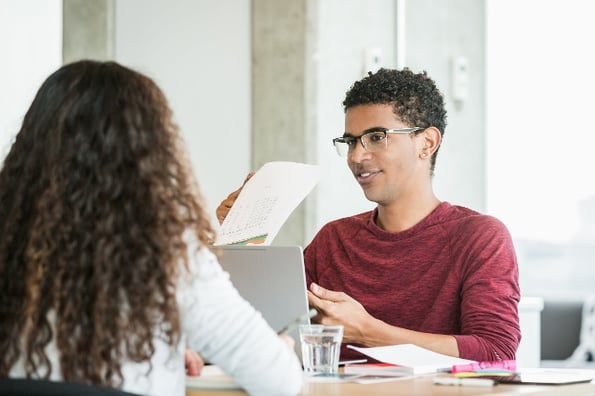 Very rarely do you find businesses today using more than one system. So companies like HubSpot need to find viable partner organizations and create direct integrations. This allows for a more seamless flow of data—which translates to increased operation efficiency.
Scott Brinker wrote a poignant post earlier this year that summarized the idea behind HubSpot's work around integrations to create one ecosystem that all users could take advantage of going into the future. The beginning of the post presented data on 20 widely used direct integrations by HubSpot users in 2018.
Integrations are a vital part of consolidating your data into a standardized format. This way, you can visualize your progress later, regardless of the business goal and metrics you have in place. The idea behind integrations is that the more data you have in one place, the easier it is to consistently report on that data.
Check out available integrations in your HubSpot account:
So with that said, let's jump into reporting on integrations data. Below are two integrations we'll use data from to build these reports. Before getting started, log in to your HubSpot account and follow along:
Eventbrite
Most customers use Eventbrite and HubSpot together to sync data for events they may be hosting or for grabbing user information before holding a conference. Below are examples of Eventbrite reports with the properties that they pull from:
Contacts generated from Last Registered Event (or Date): Using a contacts report, you can generate the result of your events in terms of new contacts gained — either by event name or the registration date. Such a report could allow the marketing team a feedback loop to trigger special workflows for those events, to eventually hand off to sales.
Closed Won Revenue by Last Registered Event: This allows one to take advantage of the cross-object reporting capabilities HubSpot has available to pull contacts generated from the last registered event, predicated on if they closed won. As a marketing team, this could help validate the cost associated with organizing or attending the event.
Salesforce
Customers who integrate Salesforce with HubSpot typically divide their sales and post-point of sale procedures in Salesforce. Then they consolidate their marketing operations within HubSpot. Below are examples of Salesforce reports with the properties that they pull from:
Opportunity Stage by Source: For your sales reps who live in Salesforce, qualified leads will head to their Salesforce instance via HubSpot before they're entered into their opportunity stage — or deal pipeline. From there, your sales team nurtures them into a closed won deal. This report pulls the property Salesforce Opportunity Stage (which is pulled into contact properties when you sync with Salesforce) and divides the number of contacts that have been sent over by Original Source (not including Salesforce to reduce inaccuracies).
Total Revenue by Original Source and Close Date: For this report, you need to have contacts/companies and deals synced with Salesforce. If you're pulling your deal information along with your contacts and/or companies into HubSpot, then you can show the total revenue (value of all deals closed won for that contact/company) measured by the close date in question. If you wanted to further layer this, you could stack this cumulatively by original source. If you want to take advantage of cross-object reporting in HubSpot, you could pull a contacts and deals report to show closed amount instead of total revenue, a contact property. Within the display options of HubSpot's report builder, you can select the frequency of data visualization, as well as a monthly goal to compare your progress against what's supposed to be met by your sales team. This can give your marketing team and senior staff a better idea of how leads are translating over into Salesforce and subsequently what value they're generating from a deal.
Ready to build some reports in HubSpot?
That wraps up two popular integrations reports. How do you report on integrations? Let me know on the HubSpot Community.