If you've landed on this post, chances are you're a marketer looking for tips to improve your contact management strategy and email deliverability. The goal of this post is to provide a simple framework and easy-to-remember acronym to help put things into perspective.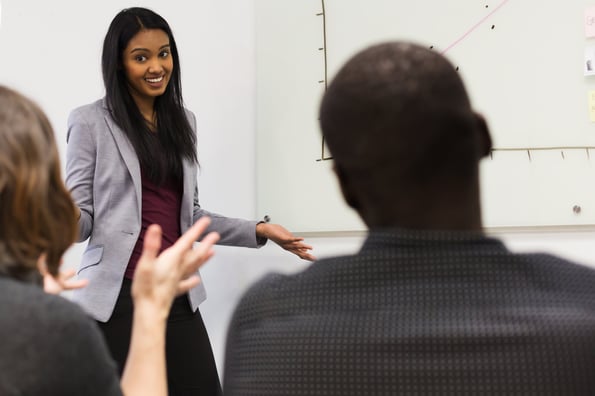 Many issues concerning email deliverability can be boiled down to a handful of factors. Whether you're struggling with open and click rates, unsubscribes, bounces, or reaching the inbox in general, the first places to look are your contact sources, opt-in, and expectation setting for marketing email.
Without these three important factors, chances are you shouldn't send email to a contact list:
Known or trusted origin
Explicit, verifiable permission
Clear expectations
These factors make up the N.O.P.E. acronym:
No
Origin
Permission
Expectations
Why is this important, you ask?
Maintaining healthy contact lists is an important pillar of any email marketing strategy. It ensures you're sending the right message to the right people at the right time. Now, let's dig into the acronym: N.O.P.E.
Origin
Imagine you're planning a dinner party. Before sending out invitations, you'd probably first consider who you want to attend. To curate the invitation list, you check your phone, email, and social media contacts, or you might even ask a few of your closest friends for suggestions.
In doing so, you think to yourself, "How do I even know these people?" Or maybe you think, "When was the last time I was in touch with them?"
Each place you look for people to invite is considered a source, and some sources might be more trustworthy or relevant than others.
There are multiple methods by which marketers build contact lists and for various reasons. A few known methods include form submissions, imports from other databases, combined contact lists from internal teams, personal or social media networks, event attendees, and even solicited contacts from third parties. The latter is probably the least trustworthy source. In fact, HubSpot's Acceptable Use Policy explicitly prohibits users from using HubSpot to email third-party lists (i.e., purchased, rented, or borrowed contacts).
As for the other contact sources, it's a best practice to verify those sources.
A few questions to consider when vetting contact sources:
What's your relationship to the contacts on your lists?

How did the contacts end up on your list?

How old are the contacts on your lists? When was the last time you've been in touch with them?

Do you have verifiable permission to email them?
Permission
Back to our party-planning scenario: You've vetted your contact sources and now have a healthy pool of friends and acquaintances to pull from. Before sending the invitations, you think to yourself, "I don't want to just let anyone into my house and break bread with them." And you'd be right!
You should have an established relationship based on some common ground or shared interest before you welcome them into your home. Anyone who shows up without having an established relationship or an invitation simply shouldn't be there!
Permission is explicit, verifiable consent to receive marketing email. This is key to building trust and healthy, lasting relationships with contacts. A lead is introduced to your business online or via other channels. Once they've decided they like what your business has to offer or what you have to say, they will volunteer their email address for marketing communication.
The best way to gain verifiable, informed consent is via confirmed opt-in or double opt-in. In HubSpot, you can achieve this with new contacts using forms, and re-confirm the opt-in status of older contacts with a permission pass or re-engagement campaign.
Once you've gained verifiable, informed consent to marketing emails, consider yourself on the right path to having a healthier, higher quality, and more engaged contact list.
Expectations
So your dinner party is underway, and all the guests you've invited showed up. There are no unexpected plus-one's, party surprises, or last-minute changes to the venue. The food is great, and conversations are flowing — everyone's having a good time. This is what happens when there are clear expectations as to what kind of party you're hosting.
A trusted list source and explicit, verifiable permission to email is by no means the end all be all to a good email marketing strategy. Setting expectations about what you'll send, when, and how often helps to build trust faster and eliminates any chance your contacts will be caught off-guard by your marketing email. When a contact knows your company and is expecting to hear from you, they're more likely to open and engage with your email, which lends itself to better open and click-through scores.
When in doubt, remember N.O.P.E. If there's no known or trusted contact origin, explicit, verifiable permission, or clear expectations for marketing communication, then you should not send to a list.