INBOUND 2017 has wrapped up, and with a slew of new products and fall entering the air, it's time to grab your favorite latte and join us for another edition of HubSpot product updates.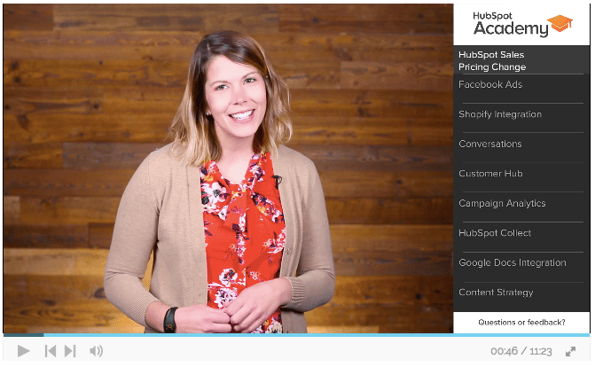 Let's dive right in.
What's New in the Sales Hub?
New in HubSpot Sales Professional
Supercharge your sales engine with an improved Sales Professional equipped with new features and functionality:
Workflows
Predictive Lead Score
Smart Notifications
Smart Send Times
Products
Reporting
Teams
Required Fields
Multiple Deal Pipelines
Sales Professional is available for $400 per month.
Introducing HubSpot Sales Starter
You can now access HubSpot Sales Starter, an all-new tier in the Sales Hub. Sales Starter provides you with the perfect set of tools to increase productivity, shorten deal cycles, and improve close rates.
Sales Starter is available for $50/month per user.
For a full feature and price comparison, check out hubspot.com/pricing/sales.
A Better Way to Manage Your Connected Inboxes
Managing your connected inboxes is simpler now with the updated sales email extension featuring an all-new settings page and redesigned drop-down menu.
To check if your inbox is successfully connected, look for a green check mark and confirmation message in the upper-right. If your inbox has become disconnected, that check mark and message will change and provide instructions on how to reconnect it.
Three Updates for a Cleaner Timeline
We've made several changes to the timeline tool in HubSpot aimed at making it easier for you to find interactions:
Filter activities with tabs. Use tabs to easily find engagements like notes, emails, calls, and tasks with one click.
Select all activity types in a certain category from filters. Previously, you had to select these individually. Now, you can select an entire category in one click.
Categories have been redesigned to align better with the way you think about these activities.

For more information, read the full product update on the timeline.
What's New in the Marketing Hub?
New Field Types in Lead Flows
Asking questions in forms that are relevant to your visitors, and your business will not only make it more likely the form is completed, but will ultimately help inform relevant conversations with marketing, sales, and even customer success down the road.
When using Lead Flows, you can now use the following field types:
Single-line text
Multi-line text
Drop-down fields
Single checkbox fields
Number fields
Date picker fields
For more information, read the full product update on lead flows.
Collect Leads Even if a Form Fails to Load
You can be rest assured now that you won't lose a lead if there happens to be technical issues interrupting your forms.
If HubSpot detects an ad blocker or a problem with a form loading, it will display a link so your visitor doesn't have an incomplete experience — and you can still collect leads.
Here's what this would look like on HubSpot's free trial page.
This "form fallback" applies to forms on HubSpot-hosted content, and forms embedded elsewhere.
For more information, read the full product update on form fallbacks.
Navigation Updates for Marketing Free and Starter
Check out these changes to the navigation within Marketing Free and Marketing Starter. Some features are now grouped under drop-downs, such as 'Lead Capture' in the screenshot below. Here is an example of what the new navigation will look like.
For more information, read the full product update on navigation.
That's it for October, but if you missed INBOUND or just want to recap all of the product announcements from September, check out the video below.
For more information on each of these, check out hubspot.com/new. To learn more about product releases instantly, subscribe to the product updates blog.