You might not have noticed it, but the HubSpot software does a neat magic trick -- it's designed to be self-evident. This means HubSpot provides you with all the required evidence to demonstrate its own value.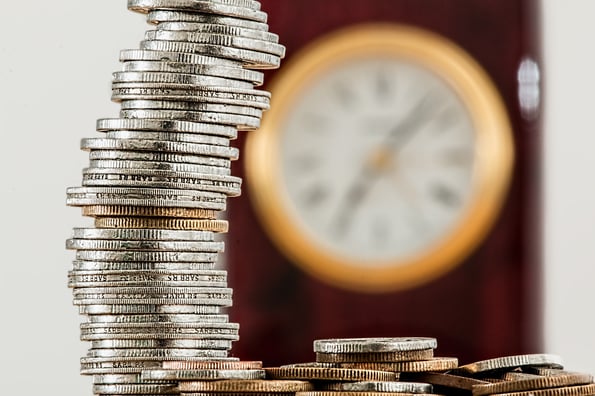 That's a fancy way of saying HubSpot has reporting tools, because both magic and software are complex. Even the most experienced HubSpot users might wonder which reports are best for demonstrating an action's value and how to create them in their account.
Here are three project templates to help you prove the return on your inbound efforts.
Just in time for the start of the new year, when colleagues want to learn where all your marketing and sales efforts are going, HubSpot's Project Templates tool offers you step-by-step models for attribution reporting, setting up lifecycle stages, and reporting your revenue with inbound.
Attribution reporting is critical to discovering your ROI.
Where did your leads come from? This project template walks you through how to attribute your leads to their proper source. Attribution is great for two key reasons:
It teaches you which lead sources need greater attention to achieve your desired lead quantity.
OR it teaches you to ditch those channels altogether and double-down on the avenues that've proven more successful.
It's a wonderful feeling to be able to inform your team where to invest time, effort, and money when it comes to sales and marketing. Instead of wondering if certain leads from certain channels are worth the effort, you can know -- in certain cases -- that yes, they are, because leads you've converted from that channel are statistically worthwhile.
Now you don't have to force the issue and demand that all leads come through certain channels. With this project and a solid attribution report, you can feel comfortable meeting your leads where they are.
Setting up lifecycle stages tells you WHEN to engage leads with WHAT content.
Identifying actionable leads is a great way to demonstrate a tool's viability. Establish meaningful lifecycle stages with this project template to discover leads in your system that could be ready for an immediate call.
You may discover those leads are ready to enter a nurturing campaign. Or, they might not be ready for formalized contact for six months and want to be left with a subscription to your blog for research purposes.
Lifecycle stages inform your actions so you don't misplace time or content. Such miscalculations leave impressions on leads and contacts, both positive and negative.
You should only make a move when it's going to be a positive action. A positive interaction at any point in the buyer's journey strengthens future customer relationships, saves you time, and even informs you on the customer's potential value -- all because you set up proper lifecycle stages.
Reporting revenue with inbound is the final piece.
The most obvious solution to prove inbound's potency: Reporting on your revenue with this template.
It's a task that's usually reserved for accountants in suspenders and number-crunchers wearing transparent green visors, but figuring out how much revenue your inbound marketing and sales yield is your job now, fashion notwithstanding. The calculations were no easy task back then because computers were the size of filing cabinets. But this is no longer the case.
Remember, HubSpot is a holistic, self-evident magic trick. This means you can set up your portal to do an account review.
Here are a few tips as you prepare your revenue reports:
Decide which segments of your database you want to report on -- you don't have to select them all.
Understand which marketing channels are driving the most revenue to your company.
Understand which pieces of content are driving the most revenue to your company.
Share the report with your team. Use it as fuel for the coming year. Determine what's working and what isn't, and identify where to invest your time and effort. It's a good thing all this information is built into the same tool you used to execute all these actions in the first place, isn't it?