It's Halloween, the day of all things scary, spooky, and teeth-chattering.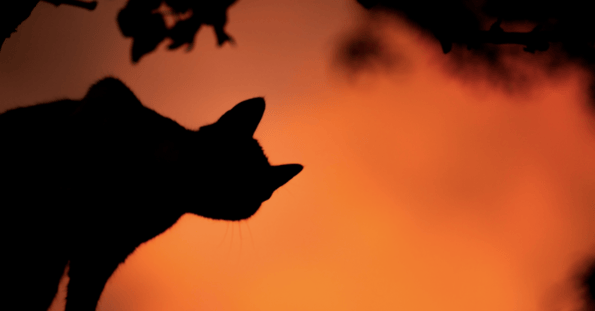 And what could be scarier than having a social media nightmare busting apart your day/week/month?
Let's take a look at some horror stories of past years and explore what you can do to prevent the ghosts of social media past creeping into your world.
Nightmare #1: Accidentally Using Your Business Account to Tweet out Something Meant for Your Personal Account.
Someone at StubHub did this a few years ago and although the tweet was deleted and an apology issued, it was a trending topic for several days. The bigger scary thing is that someone probably lost their job.
Banish this social demon by: First off, if you have any sort of public access to a company social account, don't spout off on public channels things that you wouldn't want to accidentally be shared--because this sort of thing is terribly easy to do. One easy way to tackle this problem is to use different browsers and different apps for your personal and business account.
What if you do screw up? Let's hope you have an understanding boss/company, like the American Red Cross when their social media manager accidentally posted about acquiring some Dogfish Head beer and #gettngslizzard. They were clever and apologetic and were human in their response.
The mistake didn't cause harm (that might have been a different story). "We are an organization that deals with life-changing disasters and this wasn't one of them," said social media director, Wendy Harman. "It was just a little mistake."
Dogfish Head took it one step further and asked fans to donate to the Red Cross using the hashtag #gettngslizzard.
Nightmare #2: Saying Something Controversial on your Personal Account and the Brand/Company Suffers for it.
One of the most famous examples of this is from 2009, when a Ketchum VP was heading to FedEx to give a presentation on--get this--social media. He arrived in Memphis and tweeted out, "True confession but i'm in one of those towns where I scratch my head and say 'I would die if I had to live here!'"
FedEx responded with a scathing letter. Here's a part of it:
Many of my peers and I feel this is inappropriate. We do not know the total millions of dollars FedEx Corporation pays Ketchum annually for the valuable and important work your company does for us around the globe. We are confident however, it is enough to expect a greater level of respect and awareness from someone in your position as a vice president at a major global player in your industry. A hazard of social networking is people will read what you write.
The resulting social media fallout was damaging to the Ketchum brand and the VP eventually left the firm.
Banish this social demon by: using good judgment. This is one of the most important policies we live by at HubSpot, but it's one that should extend into every aspect of, at minimum, your social life. Don't say something on social media you might regret later. Give each tweet and post some thought. Is it possible that you might offend someone? Is the risk worth what you want to say?
Nightmare #3: Losing Control of Your Account to Rogue Employees.
This happened to Marc Jacobs in 2011 when a disgruntled intern who had been given responsibility for managing the Twitter account decided to have a very public meltdown about how horrible it was to work for the fashion brand.
"You guys and gals have no idea how difficult Robert is. I am only an intern. My last day is tomorrow. I wouldn't be tweeting this if not!"
"Good luck! I pray for you all. If you get the job! I'm out of here. See ya! Don't want to be ya! Roberts a tyrant! Seriously! He is tough!"
"I can call him out! I'm out! Won't work in this town again! I know that! Learned a lot. But, I don't have the energy for what is expected!"
More recently, a former employee took over TapMedia's twitter account to shred the CEO for what she thought was "sexist" behavior.
Banish this social demon by: using two-factor authentication to prevent hacks, but also by using a platform that provides access management to your social platforms, ensuring that the passwords to an account only remain in the hands of trusted admins.
And make sure that you trust those admins--do they have good judgment? Your brand reputation is in their hands.
Nightmare #4: Your Automatic Responder puts you in a Horrific, Embarrassing Bind.
Numerous companies have fallen into this trap. In an effort to be more efficient, they resort to auto-responders that don't always understand context. Coca-Cola had one of the biggest auto-responder fails when they created a campaign to take negative tweets and turn them happy. Gawker tricked them into tweeting out big sections of Mein Kampf.
Even if the union were a matter of economic indifference, and even if it were to be disadvantageous from the economic standpoint, still it ought to take place. People of the same blood should be in the same REICH. The German people will have no right to engage in a colonial policy until they shall have brought all their children together in the one State.
Or when American Airlines was using an auto-responder to, quite literally, respond to everything. Even when they shouldn't have.
Banish this social demon by: being authentic. Talk directly with your fans vs. relying on auto-responders. This is especially important in direct messages--don't spam someone's inbox with an auto-responder. Earn their trust and their loyalty through real conversations.
And if you are using a bot for a campaign, think it through. What could go wrong? Could the bot be tricked into saying something regrettable (like tweeting big chunks of Mein Kampf)? How can you prevent that from happening and what is your plan for response if it happens anyway? An honest, fast response is often the best course of action, so be prepared.
What is the scariest social faux pas you've seen?
---
Coming in 2018 - The HubSpot Social Media Certification! Sign up by clicking below to be notified when this course goes live.