Where does all the information on your contacts live? Do you have one central location?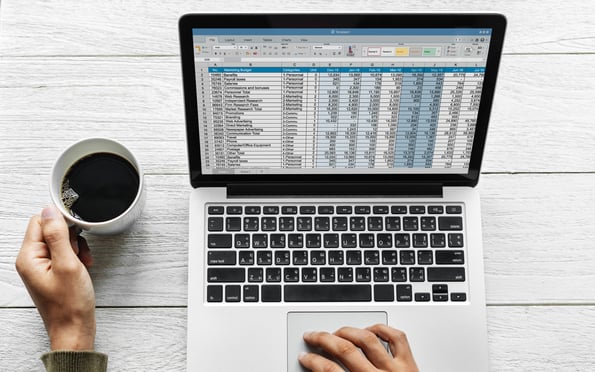 Whether you're new to the HubSpot CRM, migrating from another CRM, or a new user to your HubSpot account, understanding where all the information your contacts live is an important step in setting you and your business up for growth.
So how can you get your HubSpot CRM set-up for growth?
Why Does CRM Setup Matter?
Even before you set up a CRM for your business, you need to answer the important question: Why should I care how my CRM is setup?
In our world today, we're using many different platforms to do our day-to-day job functions. Maybe you use Slack to communicate with co-workers, Google Docs to document new process, and Gmail to communicate larger initiatives that are occurring.
So why does it matter why your company's CRM is set up correctly?
If you're a sales rep, it's important to understand how the CRM is organized so you can find the information you need quickly.
If you're a content creator, it's important to understand where the information lives so that you can provide a personalized and contextual experience when creating content.
And if you're a manager or managing the database, understanding the fundamentals of the CRM and how HubSpot's CRM is organized is crucial for you.
No matter what you do, understanding how your CRM is organized and how to get it set up will help you grow and in turn help your customers see value.
And to start to use it every day, you need to get it set up for growth.
How to Set Up Your HubSpot CRM
There are two keys pieces in getting your HubSpot CRM set up for growth.
The first is understanding why your CRM is important to your business. Understanding the why behind your CRM will help you and your teams better conceptualize what you will use it for and how it becomes the foundation of what you do.
When looking at the flywheel model, marketing, sales and service all surround your customers. And where do your customers and the information on your customers live? They live in your CRM. This makes your CRM one of the most important pieces of your flywheel.
Businesses grow when customers succeed. It's as simple as that. If every team isn't aligned and working to minimize friction for your customers, the whole company loses momentum.
Want to learn more about the flywheel model?
Check out this lesson here.
The second piece is getting the data you need to create personalized experiences for those customers into your CRM.
This is where importing data is important. You know you'll get data in your CRM through your website and interactions from live chat and other channels you're using. But you'll also import that data.
This step is particularly important when you're first getting set up using your CRM or migrating from another CRM but also important over time as you want to make sure all the data and information you have on your contacts is inside of your CRM.
So your question might be: But how do I do this?
You're probably wondering, "What information can I pass along to my co-workers or even my boss to make sure my teams are all aligned on how to get set up for growth and importing our data?"
Here at HubSpot Academy, we've created a course dedicated to getting your and teams set up for growth with HubSpot CRM in the HubSpot Academy Learning Center. So if you're just getting set up, you can have your teams go through this education. Or maybe you want a refresher or are bringing on new team members — the education will still be there ready to help you grow.
What to Expect in This Course
In this HubSpot Academy track, you'll explore two lessons. You'll learn why a CRM is important for your business, the role it plays, and how it connects to your company's flywheel model. You'll learn how to import data into your HubSpot CRM and understand what you need to get started.
In the first lesson, you will explore how to set your HubSpot CRM.
You'll discover why a CRM is important to any inbound business and how it connects with the inbound methodology and the flywheel model for your business.
Whether you're getting started with the HubSpot CRM, migrating from another CRM, or even if you're already using the HubSpot CRM and want to gain insight into effective setup, this lesson will walk you through the initial setup tasks for your CRM. You'll learn why a CRM is important and how the HubSpot CRM is configured.
In the second lesson, you'll learn the pre-import steps for organizing your data and preparing it to be imported. You'll also learn how to import that data into the HubSpot CRM and how to find errors that might occur during this process. You'll then import your data with a practical exercise.
Your data is one of the most important aspects of your business, and getting information into HubSpot will be the key to your continued success.
You'll even explore a feature still in beta that allows you to import your data with associations directly in HubSpot. Talk about efficiency!
This lesson will be packed with helpful tips and tricks for preparing your data prior to import and making sure the right information gets into HubSpot for you to create personalized experiences at scale.
Want to check them out?
Head into the learning center today!
Whether you're new to the HubSpot CRM, been using it for years, or migrating from another CRM, this collection of lessons will help you get set up, refresh your learning, and learn new ways to import data or prepare for your migration.
Your CRM is the foundation of your business and where all the information on your customers lives. It will be the force that continues to drive growth for you and your company.