Transactional email is the best way to send and deliver relationship-driven emails that are relevant and resonate with your recipients. But not all email is created equal. In fact, you may think that transactional email is difficult to create and requires your development team to integrate and update. And in some cases, you would be right.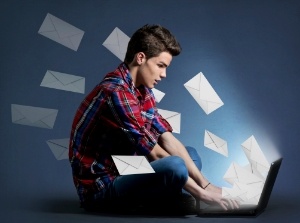 Finding a transactional email solution that empowers marketers while allowing your development team handle the technical integration is the best of both worlds. That's why we're happy to introduce an update to HubSpot's Transactional Email that allows you to do just that with our new Single-Send API. The Single-Send API allows you to use custom personalization tokens in HubSpot to pull out specific customer information to insert into your transactional emails. Now, you have the control you need over your transactional emails while your developers handle the integration for it to work.
Sounds great, right? Let's dive into two examples where using the Single-Send API can make your marketing more effective.
1) Purchase Receipts
If you have made a purchase online recently, it's likely you received an email receipt shortly afterwards. Sending ecommerce receipts requires adding custom detail into the email about the item that was purchased, and information specific to the recipient.
Using the HubSpot Single-Send API, you can integrate with the API, and then just use custom tokens to add information to your email.
To start, take a look at the developer docs and see which option works best for integrating and sending transactional email.
2) Welcome Emails
If your product or service requires any sign-up or exchange of information, you should be sending a welcome email to greet the new user. These emails can be a great way to introduce yourself, and also gives you an opportunity to reiterate why your product or service is valuable.
Using transactional email, you can instantly trigger an email that is sent to the recipient and provides relevant information such as a link to log in to your software or service, or a link to access your account. If the email has any details that are specific to the individual, using the Single-Send API can insert custom details into the email to make it even more relevant.
Let's say you have a service that has unique information for the user, such as a temporary password, or the dates you are staying at a residence or hotel. This is the kind of information you can insert this into the email to tailor it for recipients. In the below Airbnb example, there is a lot of custom information that is designed to turn the recipient into a referral and help further market the service.
For example, the referral code in the below Airbnb email is likely inserted automatically. If this code is generated automatically by internal systems at Airbnb, they could integrate with the Single-Send API and use a custom token to insert the code into the email.
But wait! What is "Single-Send" Transactional Email?
Much like we tailor our marketing emails to each individual recipient, our relationship-driven transactional email must be tailored to an individual. That's why we call it single-send, because the email is tailored and personalized, using custom information that is within your company systems, to an individual recipient across the many emails you are likely sending.
Marketing Takeaways
Transactional email is an extremely beneficial channel for marketers, and can help turn advocates into evangelists. Before you send your next transactional email, here are a few marketing takeaways to ensure you get the most from every email send.
Keep it relationship-driven: Transactional email has five specific conditions that define it as relational versus a traditional commercial email. You can review the conditions here, but make sure you don't cross the line and send a promotional email as transactional. You can do this in numerous ways, but to start, look at what conditions are triggering the transactional email and consider the content in the email in that context.
Make it personal: Because transactional email is based on the relationship you have with the recipient, it should be personal by nature. However, like the Airbnb example above, you can add custom detail to the email to connect the email with the recipient beyond just their first name.
Clear Call-to-Action (CTA): Don't forget to always make clear what the next step is for the recipient to take (if any). This can be a combination of text-based hyperlinks, images, and button CTAs. Too many distinct colors and different CTAs in a blog post or email can be confusing, so try to keep everything in your email related to the main purpose.
Cover your bases: The 'Review' tab within your HubSpot portal can ensure that you've covered your bases before sending an email. In this example, we can clearly see the email doesn't not have a web version, or plain-text version which can affect open rates and interaction.


Sending transactional email should help further your relationship with the recipient, and the new Single-Send API can help make it easier for you and your development team to easily send these relationship-driven messages.
Transactional email is a great way to reach recipients and is available as an add-on to your HubSpot subscription. To get started, speak with your CSM about the email you're sending using HubSpot.