Unific a is high-growth technology company that helps online merchants turn data into insights, insights into actions, and actions in growth. They offer a powerful, custom integration between HubSpot and many online storefronts like Shopify and Magento. They're also longtime HubSpot Marketing and Sales Hub users.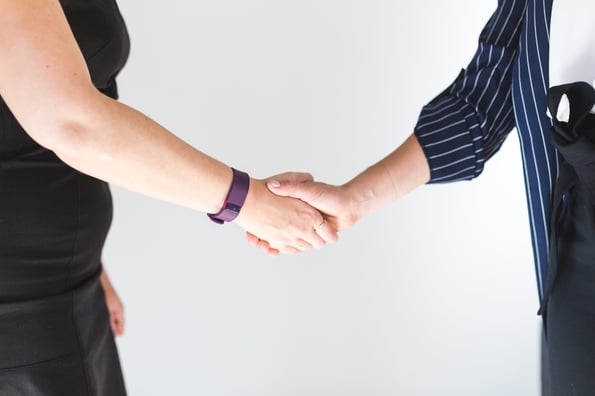 In May 2018, Doug Dotts, Director of Client Outcomes, made the decision to move their entire services organization over to the new HubSpot Service Hub. This post recaps their results and how they've built a powerful help desk with HubSpot.
Getting Started With Service Hub
At Unific, Doug Dotts runs the teams that look after all clients. Their clients include very high-touch accounts and smaller customers that don't have dedicated support. They need to offer great self-service options for smaller customers but at the same time make sure they give custom high-touch service to larger customers. Before they started using Service Hub, they had no ticketing system to sort and prioritize issues from different customers.
"We heard about Service Hub in May, our CSM John recommended it as he thought we were a good fit. We're a small team and we need to be as efficient as possible, so managing the full customer lifecycle in one place was really attractive."

— Doug Dotts, Unific
The majority of all support requests came in through a third-party chat tool and were pretty disorganized. They would often have 100–200 live conversations happening at once. And with no way to segment conversations, get reminders, or properly automate them — things were a mess. Important customer issues were getting buried, and they started seeing high-value customers leave, with feedback like, It just takes way too long to get an answer to our issues.
And Doug's team was feeling their customers' pain, as he explains:
Our service wasn't cutting it. There is no excuse for when a customer writes in four times without getting an answer. This was frustrating and costing us customers.
The solution? HubSpot's Service Hub software. Doug goes on to say:
In Service Hub, this doesn't happen because everything is organized. We've built a simple system to show the latest activity on a ticket so we know where to focus our efforts, and everyone can see what's happening with customers across service, sales, and product.
An Help Desk Optimized for Customer Happiness
Unific needs to offer a great customer experience but also be really efficient with their time. To do this, they've built a Service Hub-powered help desk aimed at delivering consistent quality service.
Check out what this process looks like:
Questions from customers come in via live chat where service bot is waiting to point them towards a helpful knowledge base article.
If that doesn't solve the customer's issue, a human can help answer any quick issues.
If the question might take a few days to resolve, the folks on Doug's team will turn the conversation into a ticket that can be worked by a combination of people at Unific.
They use the automation in Service Hub to speed up the process and automate manual steps like routing and escalation.
And this process has saved Doug and his team the headache of trying to provide exceptional service without adequate software:
Overall we're just operating at a higher level; there are no more fires, lost tickets, and sales and service teams are better prepared before they get on the phones with people.
To give customers a proactive solution, they've also invested in a Service Hub- powered knowledge base. They host a slew of helpful articles related to the product, complete with video answers and FAQs. The time the put into their knowledge base helps customers and limits the amount of chats that turn into tickets. They collect customer feedback on their help articles and use the data to optimize the content.

Finally, they use the feedback tool in Service Hub to measure how well customer support agents are helping customers and to understand customer happiness.
So what kind of success has Doug's team seen? We'll let him sum it up:
After an engagement, customers can give agents a score. If they get a low score, the ticket automatically opens back up, and we ask why they gave us a low score or if there is more we can do. Since implementing Service Hub, we've raised our feedback score from 4 to 5.85.
And his team also takes the NPS survey seriously for newcomers to the site, as he explains below:
15 days after you join the site, we send you an NPS survey asking how likely you are to refer a friend. From there, we try and respond to every single [response], positive and negative. And if there is an issue, we try and solve it. Same with positive feedback; we listen to what people like, and pass that onto our creators to help improve the content they produce.
Operating at a Higher Level
Since implementing Service Hub, more teams at Unific are aligned around the customer. They're saving time by only using one tool, sharing more information, and providing a more enjoyable customer experience.
"There is now a shared visibility where everyone can see what's going on. The product team goes into the feedback tool and reads NPS responses, for instance. We're constantly sharing new metrics with leadership and everyone has a better view of the customer."

— Doug Dotts, Unific
That's great news! With the Service Hub software, Doug's team was able to accomplish efficiency, cross-collaboration, and — most importantly — exceptional customer service.
But that's not all. Doug goes on to explain how the software has helped his team with ticket volume managemet, too:
A clear view of what tickets are a priority, so we can handle the big issues first while sprinkling in some smaller issues, has had a direct impact on our team's results. In the tracking in Service Hub, we've seen a rise and normalization of CES and a steady decrease over time in ticket volume.
Click here to get a demo of Service Hub.
What a success! Doug's team members are well on their way to continue strengthening their relationship with customers.
Net Promoter, Net Promoter System, Net Promoter Score, NPS and the NPS-related emoticons are registered trademarks of Bain & Company, Inc., Fred Reichheld and Satmetrix Systems, Inc.