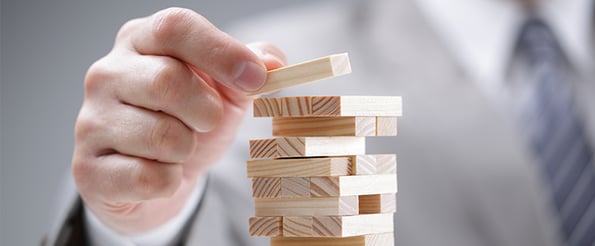 If you've found your way to this blog post, you're probably well acquainted with the concept of a customer persona (but if you do happen to be looking for a quick refresher, check out this free template that we put together in mid-2015).
The challenge is that you probably haven't come across a definitive resource for nonprofits. Why? These organizations think about their communities, audiences, and stakeholders much differently from typical for-profit companies.
But if you think about it, the strategies for the two groups should be more aligned than they are different. Here's why: Consumers are consumers, no matter the context. The same buyers in a B2B context will be retail shoppers and supporters of causes.
Organizations, no matter the type or size, all have growth goals. In the for-profit world, growth is tied to metrics like subscriber counts, sales over time, revenue per customer, etc. In the nonprofit world, it's all about memberships and donations. Revenue is still an important part of the nonprofit equation—organizations just raise and utilize money in different forms.
The process of developing customer personas, as a result, will be similar between nonprofit and for-profit sectors. At the same time, you'll want to pay attention to some important nuances. The following steps will help you strike the right balance:
1) Interview Your Stakeholders
Your customer persona process should always begin with qualitative research. In the business world, this concept—a system for interviewing and analyzing data from your company's target audience—is known as customer development and incorporates a blend of field research, anthropology, and ethnographic analysis.
The idea, from a corporate standpoint, makes sense: instead of making assumptions, rely on your key customers and stakeholders to guide you. Conduct interviews to make sure that your messaging and value proposition are making an impact. Make sure to consult multiple perspectives and talk with donors, volunteers, past members, new members, and long-time members, too. You'll want this blend to see multiple, hidden sides to your customers' stories. Here's a quick checklist to get you up and running with your qualitative interviews:
Take a look through your community database. Identify patterns based on common attributes, and create groupings.
Recruit a few people from each of those groups (maybe 2-3). Schedule 30-45 minute calls with individuals who opt-in: keep reaching out to new contacts until your bandwidth is full.
Record your calls so that you can analyze patterns and introduce new groups that you may not have noticed.
The beauty of this process? It will create a rough blueprint for your customer personas. The 'groupings' that you come up with will be your personas. The attributes of those individuals will help you tailor your marketing messaging.
Persona development is that straightforward.
2) Sanity Check Your Data
In addition to the qualitative research that you're conducting, you've probably collected a lot of information about your members and stakeholders--particularly details around what made them become active.
You'll want to keep in mind, however, that not all data is fact. Why? The answer boils down to two words that you probably haven't heard since college: selection bias. The groups that opt into your organization are very different from the population as a whole. But how so?
One way to answer this question is to cross-check your data with industry publications and trend reports. To get started, take a look at the sector-specific reports that your donors and leadership team are already consulting.
And if you're not sure where to start? Take a look at government resources: The Census Bureau, Bureau of Labor Statistics, and Centers for Disease Control (CDC) are great places to find information. Your goal here shouldn't be to validate your numbers: instead, understand your organization's greater story, and focus on the nuance.
3) Understand 'Negative Personas'
By now--based on internal and external data that you've gathered, analyzed, and vetted, you'll understand who makes a strong member within your nonprofit's community. You'll also know who doesn't.
It's critical that you identify these 'negative personas' early. They're a waste of energy, time, and money for your organization to chase: if you're actively marketing to these negative personas, you're likely facing some severe opportunity costs.
Understand your 'negative personas' so that you can focus on more of the good ones. As a nonprofit, especially, your teams have limited bandwidth. Make sure that you're investing your efforts in the areas with the highest ROI.
Now Comes the Fun Part
Steps 1-3, as simple as they seem, will ensure that no detail falls through the cracks when you're defining your audience personas. In addition to the patterns you've uncovered, you'll want to incorporate demographic and psychographic variables that are relevant (i.e. if you're aiming to reach audiences in a specific age bracket or geography who have a particular interest-base).
With the right personas in place, you'll have a natural way to tailor your messaging. The best part? You won't even need to think about your strategy: you'll just imagine that you're talking to your most engaged audiences, in person.
What could be better?
With the right planning and forethought, your personas can supercharge your messaging. Make sure to give your research and exploration process, steps 1-3, the attention that it deserves.