In marketing, it seems like the word "brand" is used a lot — the leading brand, off-brand, personal brand ... you get the picture.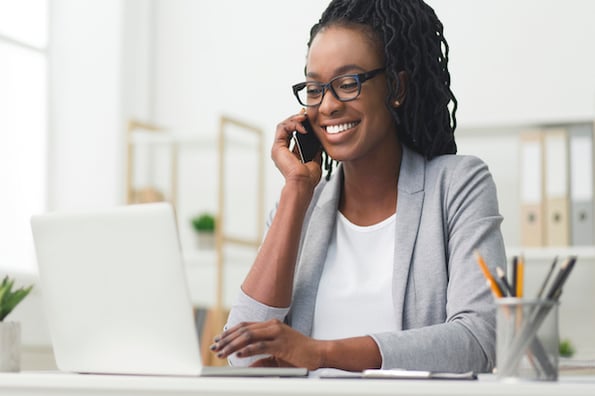 But there's often confusion around its meaning in business. What does it entail? Should you hire an expert? Most of all — branding is expensive, right? Not exactly.
As it turns out, there are some creative ways to brand your business effectively without a ton of cash. While it does require time, the ROI won't go unnoticed — in some cases, it can actually help you save money, while also growing your business.
Building your brand is a crucial part of developing your business. It's the foundation that will give your organization a voice, identity, value, and awareness among consumers.
Thanks to the plentiful number of resources, tools, and platforms available today, brand building might not be as burdensome (or costly) as you may think.
Read on to learn what makes up a brand and how to develop one on a budget.
How to Brand Your Business
A brand is made up of tangible and intangible elements. For instance, your logo is a visual representation of your company. It evokes emotion and speaks to your brand's personality. Your identity, on the other hand, isn't something concrete but it is integral to building a connection with your audience.
These elements work together to create consumers' perception of your company. So, you must take time crafting each element to ensure your business resonates with your ideal customer.
Don't know where to start? Alicia Collins, brands campaign manager and copywriter at HubSpot, has a few tips.
She recommends developing a brand playbook that includes:
Your brand story and positioning
Your company tagline
Your company mission statement and key values
Your target audience
Information on the voice and tone you want to use when communicating with customers
High-level copy your team can use in assets
"This playbook will help your team talk about your company clearly and consistently," said Collins.


Once you know your identity, build strategic messaging to appeal to your audience. Your messaging should convey what makes your brand unique, what you offer, and why consumers should want your products or services. It should also reflect the attributes your target audience wants to see.

Take Oatly, the oat milk brand known for its witty, self-referential marketing campaigns.

The brand's identity is rooted in ethical food production and sustainability without taking itself too seriously. Oatly reinforces these ideas in its product packaging, social media, and interactions with consumers.
Is this business advice from 'The Richest man in the world'!? We're oat'ver the moon to hear you drink so much oat drink, but not everyone wants to consume 2-3 litres within a 5 day window pal. And the last thing we want is to create food waste. Love, Oatly

— Oatly (@oatly) April 23, 2021
Next up: your brand assets, such as your logo, typography, packaging, colors, visual designs, and content.
A 2019 survey by Promotique found that even if consumers hear positive things about a brand, three out of five won't use the company if they think its brand image is terrible. The study also revealed that most consumers believe the look and feel of a logo can make or break the brand.
This shows just how important your assets are to brand perception.
"The aim is to use visuals that reflect your brand in a way that also tells your audience what you're about," said Harriet Van Tongeren, Canva's Creative Lead for Nonprofits. "Having timeless but memorable brand livery helps retain awareness of your brand, and consistency helps to develop trust."
So, don't skimp on your creative assets. They are an investment that will contribute to the longevity and growth of your brand.
"A great way to ensure consistency on a budget is by developing Canva templates," said Collins. "With Canva, your team can create beautiful graphics quickly using pre-approved layouts."
She adds that your team should use the same Hex color codes in your designs, to ensure a consistent visual identity.
Lastly, build a photo library to have images ready to use for your marketing efforts. Once you edit them, use the same editing style to create a cohesive library.
A theme you may have noticed in this article by now is the importance of consistency.
Van Tongeren says forgetting about this key element is the biggest mistake brands can make.
"Everything that comes from your brand should be cohesive and feel like part of one family – the language, the tone, everything," said Van Tongeren.
"The best way to think about this," she adds, "is by asking whether your audience would be able to tell the material is coming from your brand, even if the logo was removed."
According to a 2019 State of Brand Consistency study by Marq, brands estimate that their revenue would increase by 33% if they maintained brand consistency across all platforms.
Having consistent branding helps consumers recognize and identify with your brand. Another way to solidify your brand is by building a community. This can look like:
Setting up a platform where your audience can meet and interact with you and others in the community, such as a Facebook Group or Slack channel.
Engaging your audience on social media, through comment sections, polls, and surveys.
Organizing events, such as webinars and meet-ups.
Involving your followers in your process behind the scenes.
And as you build your brand, remember that it's not solely a marketing play.
"Brand extends beyond marketing," said Collins, "so make sure your brand strategy style aligns with your product strategy, sales strategy, service strategy, and more."
7 Steps to Market Your Brand on a Budget
You don't have to break the bank to grow and maintain a brand. In fact, you can complete most of these tips without spending money.
Two things to always remember: Keep your customers in mind and deliver messages that support your company's mission.
Below, let's discuss a budget-friendly way to grow better on a budget.
7 Steps for Marketing on a Budget
Create a persona to understand your audience.
Develop an identity and voice for your brand.
Begin to map out a consistent social media presence.
Start a blog on your website.
Make customer service a priority.
Take advantage of co-branding.
Host a masterclass or webinar.
1. Create a persona to understand your audience.
You've probably heard that knowing your audience is the key to creating marketing messages that appeal to them. A great way to get to know them? Create a buyer persona: a semi-fictionalized representation of your ideal customer's values and characteristics.
"The job of the brand assets or 'livery' is to visually communicate what each brand wants to tell its audience," said Van Tongeren. "Before you even think about the visual component, you need to know who your audience is and how you want to be perceived by them."
Personas also outline your customer's challenges and where your business fits into solving them.
Below is an example of a buyer persona, Marketing Macy. Notice how my persona lists demographics, like age and education, as well as tools needed for their day-to-day responsibilities, like a CRM.
The needs, goals, and behavior of your potential customers dictate how you convey your product or service. So for Macy, I want to focus on a B2B strategy that caters to her goals of lead generation and brand building.
Understanding those goals helps you determine what kind of media your personas are consuming, what motivates them, and where they "live" online. With this information, you can also develop a compelling, effective brand that reaches the right people.
Make your own buyer persona with HubSpot's free MakeMyPersona tool, which guides you through a series of questions about your ideal customer.
The tool is fun, interactive, and gets you thinking critically about who you want to reach with your brand and how you want to reach them.
2. Develop an identity and voice for your brand.
Once you've identified your buyer personas, your brand can start to take shape.
Create a brand identity — what makes your brand, your brand — and its voice, which is the tone you use in any marketing copy or public communication.
Developing a brand voice and identity is similar to constructing your personas.
But instead of answering questions about your target audience, you're answering questions that are more introspective to your brand: What are your company's values, what do they represent, and how do you want people to talk about you?
"The most important part of developing a brand is prework discovery," said Van Tongeren. "If you've done the work and deep-dived into who you are as a brand, figured out what you want to be known for and what your brand personifies then you're in a great spot to start."
When you answer these questions, focus on creating content that supports them. Craft compelling emails, blogs, social posts, and multimedia that reflect your company's mission, values, and how you want to appear to customers.
For example, if one of your values is to be accessible to customers, make your contact information available to users, engage them regularly, and answer their service questions in comment sections.
Developing your voice comes through in the copy of that content. Are you going to use conversational language that relates to customers? Or will it be more beneficial to reach your audience from a technical standpoint?
For example, a lifestyle company with a great understanding of brand identity is Fanm Djanm.
When you navigate to the brand's website and social channels, what you'll see is consistency in their branding. Warm and vibrant colors, powerful images of women, and copy that creates a sense of community.
It's a direct reflection of the brand name, which translates to "strong women" and its celebration of sisterhood and self-love.
Even if you're not starting from scratch, establishing a strong(er) brand voice can be valuable.
Just take operating system software service Android, for instance. Their 2019 rebrand was a logo re-up, making the design cleaner and modern:
The logo came from a need to speak to a shift in audience. Initially, Android's target audience was the developer, but instead, the company has become more consumer-facing. The change was bred from this analysis.
3. Map out a consistent social media presence.
So, we know who your personas are. And now, we have an idea of what and how to create messaging that connects with them. But where are they?
There's a good chance you'll find them on social media, and that's an opportunity you don't want to miss. We've talked about how effective it is to reach people where they're already present, and that includes their online behavior.
A 2020 Sprout Social Index report found that 89% of consumers will purchase from the brands they follow on social media. The study also shows that social media users want to learn about brands' new products and services. In fact, 57% of respondents said it's the top reason they follow companies on social media.
Now that you have a clear picture of what your audience is interested in, the next step is figuring out where they're spending the most time on social media.
Don't worry, you don't have to play Inspector Gadget to figure this out. Check out competitors — see where they're most active (and how their language may or may not connect to audiences).
Additionally, look at each social platform's demographic breakdown to better understand who you're targeting and where.
For instance, the highest percentage of U.S. men and women who use Facebook are between the ages of 24 and 35. TikTok, on the other hand, tends to have a younger audience, with many users falling in the Gen Z population.
If you find the majority of your audience prioritizes one social network, you'll have an idea of where to allocate your resources.
However, don't ignore other sites. When you build a presence on multiple social media platforms, you'll have an opportunity to diversify how you reach audiences.
Diversifying the methods and channels you use for obtaining new leads helps you to connect with as many potential customers as possible.
Maintaining a presence is just as important as building one — for example, have you ever gone to a brand's Facebook page, only to find that nothing has been posted in the past three months? Chances are, it didn't have a positive impact on your perception.
That can be avoided by planning and scheduling social media posts like you would with any marketing calendar. This free Social Media Content Calendar can help.
It's also important to think ahead of time about the content you'll be posting on social media and the interactions you want to have with your followers.
One of the top reasons why consumers unfollow brands on social media is irrelevant content and too many ads, according to the Sprout Social Index report.
If you're wondering what they're looking for, the survey respondents said it's engagement first, followed by memorable content and compelling storytelling.
4. Start a company blog.
We've covered the importance of blogging before, and it can't be emphasized enough. It's a core part of the inbound marketing flywheel, especially the "attract" stage, which turns website browsers from strangers to visitors.
Starting a blog is a fundamental step of inbound marketing. It helps you reach qualified customers, like your personas, by creating content that matches what they're searching for. That's why it's so important to make blog posts relevant to audiences (and optimize them for search engines — here's how).
"HubSpot's success has been a direct result of our blog. In fact, we had a blog before we even had a product," said Lisa Toner, director of content at HubSpot.
"Dharmesh and Brian always had the belief that in order to build a remarkable brand, you have to create remarkable content, and we've done that consistently on our blog ever since we started out in 2006."
Senior Team Manager of the HubSpot Blogs Karla Cook adds that our blog is a big discoverability point for our target audience.
"It's the very first interaction many people have with our brand – even before they learn about our products – and it helps us start that relationship off in a positive way," she said.
Customers are looking for the information you're able to provide. Plus, that content can serve as material to populate your social media networks.
To find what your audience is searching for, conduct keyword research, which will tell you what the most important topics for your audience are via search engines.
While blogging can be inexpensive, it does take time.
The inbound marketing version of that question would ask, "Would you rather blog for one hour each day and promote content created by and for your company, or several hours a day sourcing content for your ideal customer from your competitors?"
An editorial calendar is also helpful in maintaining consistent timing and fresh content on your blog. That's why we put together a free blog editorial calendar template, complete with instructions and content management tips.
5. Make customer service a priority.
When we hear the name "Zappos," most of us immediately think, "Unparalleled customer service." The online apparel retailer built this level of service into its core approach to doing business.
Why is that so important? For Zappos, making excellent customer service the cornerstone of its brand actually saved money on marketing and advertising. That's because it created word-of-mouth among existing and potential customers.
This is called earned media: The recognition that your brand has earned, not paid for, from people talking about something you did that was remarkable.
For example, when I'm shopping on a new website, the first thing I do is read reviews. If I see reviews that mention speedy shipping, friendly customer service, and high-quality products, I'm more inclined to purchase.
And I'm not alone. A 2020 Zendesk Customer Experience Trends study found that customer service is a top consideration for consumers when deciding whether to purchase from a brand – more than the product or service itself and convenience.
It only takes one bad experience to potentially lose a customer, with the report revealing that about half of consumers will switch over to a competitor after just one negative experience.
This revisits the importance of your identity and voice. As you go through these brand-building steps, think about the values that you want your audience to experience, like excellent service. Those values are what shape the brand's culture, and that influence the voice you project to an audience.
Wondering what actionable steps you can take? Here are research-backed ways to improve your customer experience:
6. Take advantage of co-branding.
I'll never forget what my colleague, Lisa Toner, says about negotiating co-branding agreements.
"Larger companies may have a large reach," she explains, "But what do they not have?"
When you're just starting to build a brand, you might not have the reach that Toner's talking about. You can take the steps to build it, but that takes time. Until then, one way to get your name in front of a broader audience is to partner with a brand that does have that reach.
"Working with a co-marketing partner (an external brand) can be a really valuable way of growing your audience while building a beneficial relationship with a partner," said Margot Mazur, principal marketing manager of strategic partnerships at HubSpot.
"You don't have to have a huge budget," she adds. "Working with a partner means that you can split up the marketing duties."
Let's say you're working with a partner on a lead generation campaign, such as a gated e-book, Mazur explains that one partner can take on copywriting duties and the other can take on design, or vice-versa depending on your resources.
"This way, you can save money on any freelance costs by working together on a project. Ideally, both you and your partner distribute the content piece to your audiences, driving visibility to an audience you may not have had access to," she said.
"That saves you advertising costs and exposes you to a new set of people interested in your content."
But don't just pick any brand for a partnership. Make sure it's one that's aligned with yours, so it makes sense in the minds of your audience. Here are the questions we recommend asking when seeking a co-branding partner:
Will your partner's audience be interested in your brand? Is this audience difficult for you to reach without this partnership?
Will your audience trust your co-brand? That's crucial to getting them to listen to you, so make sure your partner reaches the audience in a way that instills confidence.
Do you have something to offer your co-brand? Just like Toner asks, "What do they not have?" The experience should be a win-win-win: For you, your co-brand, and the consumer. As an example, if you have an international audience that your partnering brand doesn't, consider pointing to that when discussing the partnership.
Building a brand might seem like a huge undertaking, especially when resources are limited. However, there are plenty of economic ways to get started and continue the momentum.
A great starting point that's both affordable and offers high ROI is video. Wondering how you can pull it off? Just use an iPhone or a smartphone with high camera capabilities and use free video editing software like iMovie.
Mazur explains that you can then script your video internally, share it on YouTube and promote it across all digital channels.
"Video marketing is incredibly effective – videos can go on your product pages, help pages, blog posts, social media posts, Product Hunt pages, etc.," said Mazur.
She continues, "Work with your partner to split up the recording duties, as well as splitting distribution. You'll get access to a whole new audience and have an engaging piece of content you can use across your channels."
And don't forget to have fun with the process.
Of course, there has to be a degree of strategy and logic involved — that's why there are tools to help you determine the different pieces of your brand. But it's a creative exercise, so keep that in mind if you get bogged down in technicalities.
7. Host a masterclass or webinar.
What are some of the talents the minds at your company display daily? Are they masters of email marketing? Do they excel at coding? Do you earn a "World's Best Brand Strategist" superlative every year?
A fantastic way to grow your brand – and earn leads – is to leverage these talents into a masterclass or webinar, and promote them online.
By optimizing your class with hashtags and witty captions, you'll find audiences who are interested in the talents for which you're offering lessons. These masterclasses can be 45- to 60-minute sessions that provide an overview of your special expertise and showcase how to do it right.
For example, if I were to offer a webinar, it would highlight the art of using emojis for business, an experiment I'm passionate about. I would start by describing why engaging copy is important for attracting customers.
Then, I'd explain the pros and cons of emoji usage. Finally, I'd share the right and wrong times to include emojis in marketing messages.
After that, I would present an experiment and report on my findings. Whether the experiment supports or negates my thesis always leaves room for fruitful discussion — leading to the last portion, questions.
Voila – an outline for a masterclass that uses my talents to back up the credibility of a business that focuses on, let's say, marketing or social media.
Running experiments doesn't have to cost a dime, and hosting a webinar takes only about an hour of your day.
The result, however, is spreading the word about the value of a company, providing data that supports credibility, and promoting company values like delighting customers and giving helpful, educational content to your audience.
Branding on a budget? Absolutely possible. What counts, when you're brainstorming ways to brand effectively, is how to use the resources you have to the best of your ability.
Keeping your audience in mind is the first step — after that, it's about thinking of creative ways to engage those target customers.
Have fun building your brand. After all, this is a creative process and while every experiment may not work, you can always learn to improve. Good luck, and happy branding.