As a marketer, you're probably familiar with the number crunching and data analysis that goes along with presenting a monthly report to your team. And while it's not always the most exciting task, it's crucial to ensure your brand continues to grow.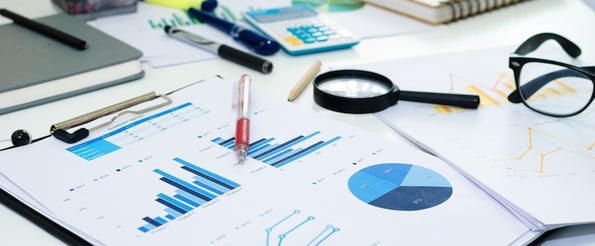 Utilizing social media in all stages of the funnel is an essential element of your marketing strategy, and the need to evaluate these efforts is more really important. However, chances are the people you're presenting to aren't interested in hearing about every little bit of data you can give them. (Because let's face it, there's a lot).

That's why we teamed up with our friends at Simply Measured to bring you How to Create a Monthly Social Media Report. In this ebook, you'll learn everything you need to know to present and prove yourROI from your social media efforts.

More specifically, you will receive:
The basic principles of structuring meaningful and concise social media reports to help you stay organized and report efficiently each month.
Key features your reports should include to prove your social media efforts in an effective and engaging way to your boss and your team.
Two sample frameworks to try out for monthly reports: one to impress your boss and one to impress your team.
What common mistakes to avoid when creating a monthly report, like sugarcoating the facts or presenting too much data.
Much more about presenting your social media results!
Click here to download How to Create a Monthly Social Media Report.