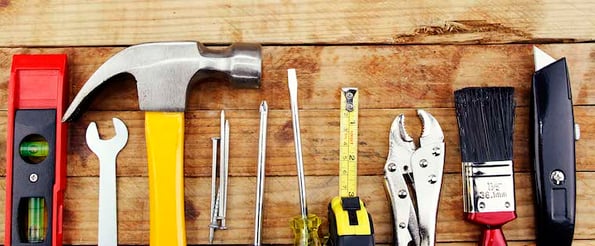 Marketing your ecommerce site takes money -- sometimes money you don't have. Fortunately, there are plenty of free and cheap tools out there to help you get the job done. Some are as simple as hashtag use in social media, while others may take a little more research and practice. In the end, if it helps you market your ecommerce business for a fraction of the cost, why wouldn't you go for it?
The tools listed here range from promotion assistance to ad design and everything in between. Even if one of the tools wasn't specifically designed for ecommerce, it could have ecommerce applications. Let's take a look.
Offerpop
When you want to create a promotional offer, whether a sweepstakes or contest, Offerpop is the way to go. It does cost money to begin and maintain a campaign, but the cost is negligible when compared to the money you'd spend trying to pull off design, placement, coding, content, and management.
The campaigns run on any social media platform out there, from Facebook to Vine and everything in between. You won't need to redesign or recode for each network -- not even the graphics.
Canva
Speaking of graphics, what do you do when you need high quality social media headers and blog images? Without a full-time designer on staff, it's hard to develop images you'd feel comfortable using on your marketing and promotion efforts. Canva makes just about everyone a graphic designer -- on a much smaller and more amateur scale, of course.
There are some things only a trained and experienced designer can do. For the rest, Canva can get the job done. With templates, easy sizing, and even some free backgrounds, this cheap (or even free) resource covers your simpler graphics needs.
Camtasia
Running a small ecommerce business probably means you don't have the budget for professional video production. Apple computers come with a fairly intuitive video editing program, but what about PC users? Well, now there's Camtasia, which actually offers more tools than the basic iMovie offering from Apple.
Again, there's a charge for the software, but really, how expensive is $99 one time when compared to the money you'd spend having someone else film and edit your ecommerce product videos?
Overvideo
Sometimes you just need something quick and powerful without paying exorbitant prices. Overvideo lets you create short snippet videos, lay text and CTAs over the images, and then share to all your social networks. The app gives plenty of control over your final product, including choices for fonts and timing for text to appear.
The videos really are short and to the point, so Overvideo is perfect for Instagram, Twitter, and Vine, where you just have a few seconds to grab a buyer's attention. The links within the video lead to landing pages or just your website home page. Marketing that makes a difference without breaking the bank? Perfect.
Fiverr
Fiverr gets a bit of a bad rap, which isn't entirely deserved. Yes, there are potential pitfalls of contracting strangers to do work for very small amounts of money. If you go into Fiverr with your eyes open and a solid plan, you can get a lot out of your experience.
Logo creation, website development, content creation, and so much more is all available. It's silly to think you could get a five-minute long video created and produced for only five dollars. The more legitimate freelancers on the site will offer levels of service, meaning you'll get quality work for more than five dollars, but still less expensive than other freelance or agency services. You may be able to pull together a host of services for a reasonable amount of money.
As you've probably already seen, there really are tools out there to help you develop and market your ecommerce company while remaining well within your budget. Need more ideas? Check out even more free tools you could be using to make the most of your ecommerce site.