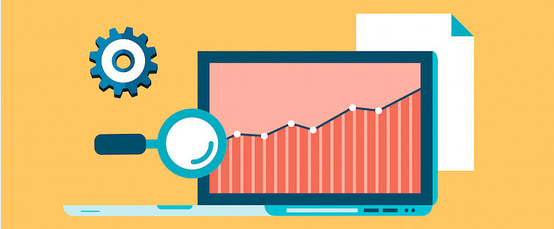 This post originally appeared on HubSpot's Agency Post. To read more content like this, subscribe to Agency Post.
Crafting a clear, relevant, and click-worthy title is the most important thing you can do to ensure that the article you spent hours and hours researching and writing performs well.
It is the filter people use to determine if your post is worth their limited time.
You can't treat it like an afterthought.
This quote from David Ogilvy should define your approach:
On the average, five times as many people read the headline as read the body copy. When you have written your headline, you have spent eighty cents out of your dollar.
A great headline ensures that your post is found in search results and shared on social media, meaning more people will read and benefit from your article.
There are handy formulas for writing headlines, but it can also be helpful to know what words and topics perform well. This way, you not only know how to optimize your headline but also can come up with article ideas that will attract and intrigue your target audience.
Uprise.io, a content marketing tool that allows you to research and analyze top performing content in different industries, gathered data on nearly 500,000 articles published from January 1 to April 30, 2015. We've highlighted the most common keywords found in the top shared articles on Facebook, Twitter, LinkedIn, Google+, and Pinterest for each category.
The Most Common Keywords Found in the Top-Shared Articles
Analytics
How-to articles and those about Google analytics and data lead the top-shared articles in the category.
Baking
People who share on Google+ are partial to bacon, while LinkedIn users favor dark chocolate.
Beauty
Image-focused words such as swatches, video, tutorial, and photos rule the beauty category.
Business
On Pinterest, people are looking for attire suggestions, while on Twitter, people are more interested in how-to posts.
Content Marketing
Words such as way, tips, and key signal that readers in this category are looking for insider information and how-tos.
Design
Consumers of content focused on design are more likely to share articles containing the words home or house.
Fashion
Illustrated is a word not seen in any other category on this list, so it could be a useful term to try out in your next fashion-focused post.
Education
For the education category, words such as free, watch online, and download are included in highly shared articles.
Entrepreneur
Entrepreneurs want to read about -- and are more likely to share -- articles with entrepreneur in the title. If you are looking to connect with this audience, gain their attention by using their term.
Marketing
Content and search terms dominate this list of terms, but infographics are more highly shared on Pinterest than other platforms. Try using a 'Pin It' button on your graphics.
Science
For science topics, use words such as brain, smart, and future.
Social Media
Posts about Facebook do well on every social network, while Twitter-focused and Pinterest-focused titles only perform well on their respective platforms.
Startups
Mobile subjects rule when it comes to the world of startups.