These days, websites are so much more than words and pictures on a page -- while design and content are still important, it's becoming increasingly critical to put thought into the platform your site is built on, as well.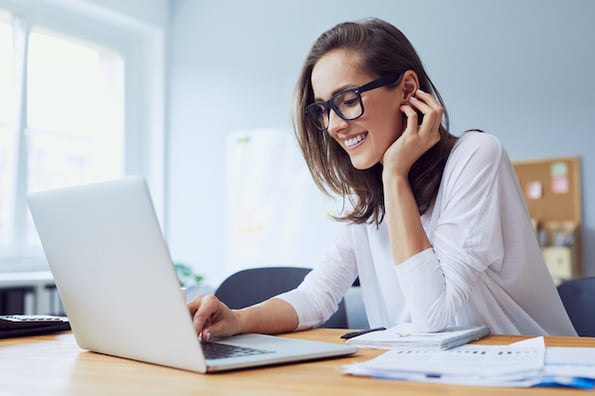 Oftentimes, we let our developers make this choice for us. And, while it's true that they need to have input, marketers should have a seat at the table, as well.
After all, if development resources because a bottleneck to website content changes, that can prevent speed and agility in your marketing campaigns.
Your developers and engineers want a certain set of criteria -- including control, security, access to underlying code, and customizability, all of which are important. Marketers, on the other hand, need easy access to make quick updates, the ability to integrate the software with other tools, and access to support.
Without a good integration between your content management software and your other systems, something as simple as trying to successfully send a follow-up email after a form submission can turn into a massive time suck.
Ultimately, the content management software that a website lives on can greatly affect a marketer's ability to succeed.
Here, we're going to explore the characteristics you need for any content management software tool, as well as our four favorite options for marketers.
Characteristics of the Best Content Management Software Tools
Here are some of the features marketers should feel good about in a content management software tool.
1. A powerful, flexible editor.
As marketers, we need to be able to do things like quickly produce a landing page for a Facebook campaign, make simple layout changes to a page (like adding a column, or testimonials module), and easily edit content on existing pages (like changing some of the text of your homepage to promote your upcoming annual conference).
A powerful WYSIWYG ("what you see is what you get") editor is critical, so if you can, make sure you're comfortable with making changes within the content management software tool.
2. The ability to test.
It's important you're able to understand what's working, so you can do more of the good stuff. You need to be able to easily run tests on outcomes for different headlines, layouts, and more. It's especially critical when doing something like a paid campaign, where maximizing results is tied directly to spend.
3. The opportunity for increased collaboration.
Chances are, you have a team of people working on one website.
You may have a developer who works on complex design pieces and integrations, a marketer who runs the day-to-day and manages campaigns, and content creators who write blog posts.
The ability to collaborate within the content management software tool and set permissions makes life a lot easier -- and ensures issues don't arise, like your social manager accidentally overwriting the developers' code.
4. Accessibility to support.
Oftentimes, your developer can fill this need -- but that can get expensive if you're paying by the hour. It's maybe not mission critical, but it sure is nice to have a support team you can call for help when you really need it, especially when it's halting your ability to launch a campaign.
5. Ability to integrate with the rest of your tools.
Last, but probably most importantly, you need your content management software to offer the ability to integrate with the rest of your tech stack. Generally, the best choices here are going to be open platforms or all-in-one solutions.
Ideally, it should at least have the ability to integrate forms with a mailing tool (for lead/ mailing list collection), as well as your CRM or some kind of database so you can personalize content. Additionally, you'll want to integrate with your CRM so you can customize pages, and add pages quickly and easily.
Now that we've explored five critical components of any content management software tool, let's explore our four favorites.
Best Content Management Software Tools
HubSpot
Squarespace
Wix
WordPress
HubSpot is way more than just a content management software tool, since it lives on top of your CRM.
HubSpot's content management software tool has nice features like A/B testing, but it's particularly powerful when it comes to features like personalized content and smart content. If you're using HubSpot's marketing platform, it also works seamlessly with forms, your email list, and database management.
For instance, let's say you want a list of everyone in your database who visited your pricing page in the last 30 days. With HubSpot's content management software and CRM, this is incredibly easy to do.
It scores well on the design side, too -- like any content management software tool, it offers predesigned templates, a developer platform, and a network of partners certified on the content management software.
There are also some great out-of-the-box features designed to help with content creation -- like the ability to natively host video and add forms and calls-to-action in the video using the native editor, along with video analytics and a YouTube analytics integration.
Some of the features marketers will love on a platform level are the ability to partition content so it's easier for teams to work together. Additionally, you can publish content behind passwords and easily personalize content. Best of all, there's high-quality security and hosting, which takes the worry out of the technical side. And, of course, you get top-notch analytics since everything is working together.
Squarespace offers beautiful out-of-the-box designs with tons of customization options. You can download any theme and change colors, fonts, and other design elements with ease. It seems to be geared more towards the end user than the developer, so most edits are made in a WYSIWYG design editor.
Behind the scenes, they boast high-quality, secure hosting -- something that isn't always top of mind when selecting a content management software tool, but probably should be. It also allows for unlimited bandwidth and storage, which isn't always the case if you're buying hosting on its own.
It's also nice to have a support team, and Squarespace has a team that answers support tickets, so you're not totally on your own or stuck calling a developer for every single question. Additionally, they offer incredibly useful help documentation.
Squarespace offers tons of modules and integrations, although you might want to check their built-in integrations to make sure the rest of your tech stack will play well with Squarespace.
Wix features tons of templates and has a free plan that gives you unlimited pages. If you need to get an online presence up and running right away, it's a great choice.
They also have paid plans that give you some additional features, including increased storage, the ability to add forms, a calendar, and access to VIP Support.
It's important to note, Wix is a bit tougher to customize -- they don't give access to CSS, although they do say you can "take full control of your website's functionality with JavaScript and Wix Code API's."
Additionally, it can be challenging to insert third-party code (like tracking code), so eventually, as your business grows, you or your developer may want something with a bit more customization capability.
And finally, last but certainly not least, we come to WordPress. WordPress is everywhere -- it's a popular platform and has a large eco-system of developers, designers, and plenty of others who are familiar with it.
The content management software tool itself is free, although you'll need to pay for hosting and probably a template at the very least, and more likely a developer or designer to help you get it up and running.
Your ease-of-use here will likely depend on how it's set up and which theme you use -- some have simple WYSIWYG editors, while others are more complex. This is a decision you'll definitely want to chat through with your developer, since once it's built, there isn't much you can change.
It's also incredibly customizable. There are a ton of plugins and add-ons you can use to help with anything from SEO, speed, automatic image resizing, and more.
WordPress doesn't offer support, but you can mitigate this problem if you have a good developer and a good host. There's also a massive network of web professionals that you can hire.
On the hosting side, I'd recommend a hosting platform that specializes in WordPress, like WP Engine, as I've found that their support teams are well-versed in WordPress -- which means they can help with questions and offer additional resources. Using a popular theme with plenty of existing help documentation, or even a support team, can also make a huge difference.
It's important to note, the openness of the platform results in a vulnerability to hacking (this is another reason to get a good host). Be aware that addressing security should be part of the initial plan and not come as an afterthought to design, since security breaches are hard to fix and require technical expertise.
While these are four popular choices for marketers, there are many more out there. The options are endless for content management software tools. Ultimately, it's critical you consider your workflow, your team, and the workflows you have in place to help you make the best decision.