Believe it or not, driving traffic to your website — albeit challenging — isn't enough to sustain your business. To truly leverage that investment in traffic, marketers must use conversion rate optimization, or CRO, to convince said traffic to complete the desired action.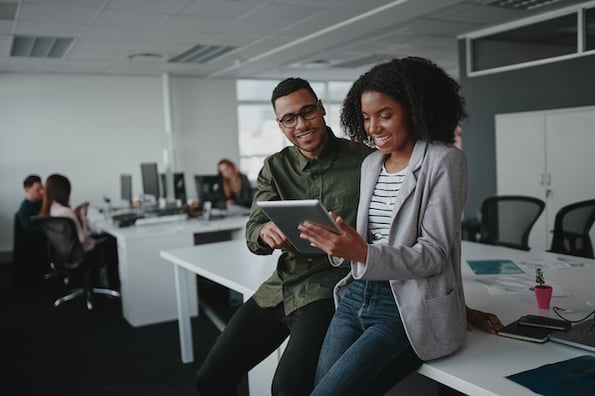 The list below outlines many helpful tools for marketers looking to optimize their conversion rates. From high-level changes like landing page and email design and inspiration to in-depth insights on how your visitors navigate through your content, these tools will help you improve your site's performance.
To help you understand the tools and their uses, we've also broken this list into a few major categories:
Ready? Let's start converting.
Conversion Rate Optimization Tools
HubSpot
HelloBar
Sumo
Picreel
BuzzSumo
SimilarWeb
Land-book
Really Good Emails
SubjectLine.com
Headline Analyzer
Kissmetrics
Google Analytics
HubSpot Website Grader
Hotjar
Mouseflow
Clicktale
Clicky
Crazy Egg
Heatmap.me
Intercom
Qualaroo
SurveyMonkey
Five Second Test
Optimizely
Effective Experiments
Lead Capture Tools
These are the tools you will use to capture more leads on your site, thus improving your CRO analytics . While most conversion-focused content has a built-in form or CTA, these tools act as additional lead capture mechanisms to boost the number of leads that convert on your content.
Price: Free
It's Google Analytics meets SumoMe meets a CRM. Sounds cool, right? It starts with an exit intent popup CTA, then syncs with your website's existing forms to learn about your site visitors and their path through your pages.
HubSpot's tools give you in-depth contact insights on prospects and current contacts in your database. It also pairs its contacts database with a dashboard that shows you a high-level view of which marketing efforts are paying off and converting and which ones aren't.
Price: Free plan or $29/month to $49/month
HelloBar is a lead capture tool that allows you to add a popup form to your website to grow your email list, promote your social pages, showcase a sale, or other lead generation strategies. The free version allows you to create one modal that's shown to every 10th visitor. However, premium plans offer more advanced call to action (CTA) options.
Price: Free plan or $49/month
Sumo offers a suite of free tools to help you increase your site conversions. For lead capture, it offers a "Welcome Mat" popup CTA, a "Smart Bar" to increase email subscribers, a scroll-triggered box, and a "Contact Us" form.
Along with their Google Analytics research tools, the Sumo suite helps you gain on-page insights and increase your email list.
Price: Free for Basic, $45/month
Picreel is a versatile conversion rate optimization tool that helps you capture leads and maximize conversions through engaging popups. The tool's exit-intent technology allows you to target leaving visitors with attractive offers and convince them to share their contact details in return. The data collected is automatically pushed to your integrated CRM account, where leads can be nurtured and converted.
The exit overlays can be enriched with personalized messages based on visitors' click behavior and previous purchases.
Research Tools
Before you create any content, call upon these tools to draw inspiration and check out what other smart marketers have seen success with in the past.
Price: $99/month to $499/month
The best content gets shared and linked the most. So what better way to gain preliminary insights than to compile all of the most shared content on your particular topic?
With BuzzSumo, all you have to do is enter the keyword or topic. Then, it'll pull together the most shared and linked content on that topic. Time frames range from the last day, week, month, or year.
So if you're trying to optimize the landing page for your new webinar on cat fashion, all you have to do is enter "cat fashion." BuzzSumo will then give you the best articles, resources, videos, and more on the fascinating topic of cat couture.
You'll then be able to dig in and explore some of the key elements that made these pages popular. With that, you can go back and incorporate them into your own content.
Price: Contact for pricing
Knowing where your website visitors came from can (and should) have a big impact on the type of content you create. With SimilarWeb, you can see where your traffic is coming from, which keywords are fueling your organic traffic, and what other sites are considered most similar to yours. You can also compare analytics to find out the website conversion optimization by looking over data.
With this information, you'll be able to optimize content for your biggest traffic sources and dig in to see what competitor sites are doing to drive conversions.
Price: Free
If you're creating a landing page from scratch, getting started can be difficult. Luckily there's Land-book, a free collection of the web's best-designed landing pages.
With Land-book, you can explore how top companies use elements like copy, positioning, layout, and design to drive conversions. Pick and choose your favorite elements from the Land-book database, and then incorporate them into your own landing page.
Price: Free
In today's marketing landscape, if you want to get your message across, you'd better know a thing or two about visual communication and design.
Don't know a thing or two about either? Enter Really Good Emails.
Similar to Land-book, Really Good Emails is a database of the web's best-designed emails from the world's most innovative companies. Use this as a resource to see how you can design your email to get your message across in the best way possible, as fast as possible.
(Check out this post for even more resources where you can find great marketing examples.)
Price: Free
When sending an email, the subject line can either make or break your performance. Before you choose which ones to send, check them out using this awesome resource.
SubjectLine.com has tested over three million subject lines and has a tool to evaluate your potential options. It gives a deliverability and marketing score, plus advice on improving.
Price: Free
Attrock's Headline Analyzer is a tool that helps you analyze the effectiveness of your headlines by giving them a score between 1 and 100. It looks at the headline type, readability, sentiment analysis, and more to help you come up with a click-worthy headline for your pages.
The tool also suggests improvements that you can make to your current headline to improve its score, which, in turn, can help drive greater traffic to the page and boost conversions.
Price: Free
CoSchedule's headline analyzer gives a score of 1–100 to gauge the effectiveness of titles. The score is calculated based on word usage, grammar, vocabulary, type of headline, character, and word count.
The tool shows you what your headline looks like on Google and in an email subject line. This tool serves as a great litmus test to generally know how well your headline will perform.
CRO Analytics Tools
These are the tools you will use to measure and track your content's performance. You can use the CRO analytics to fully analyze the dips, jumps, and fluctuations in your conversion rate.
Price: Contact for pricing
Kissmetrics is a complex tool that integrates with your email service provider to make it easy to analyze your audience and email them in specific cohorts.
With Kissmetrics, you can learn the path that your customers have taken through your website. You can also conduct A/B tests, build data sets (without SQL), perform website conversion optimization, and assess the ROI from your campaigns.
Price: Free for basic, contact sales for premium
Google Analytics is a free way to track your website visitors. You can see how long it takes visitors to bounce from your pages, if visitors complete goals from a certain path, and which sources bring people to your website.
What's great about Google Analytics is that it allows you to see which keywords people are using to find your page, devices they're searching on, and uncover demographic data. However, there are no specific emails or contact information associated with your site visitors.
Price: Free
Website Grader is a great way to get a quick snapshot of a website's overall performance. It gives insights on performance factors (including speed, page size, and page requests), mobile responsiveness and appearance, SEO (page titles, meta descriptions, headings, and site map), and security. It's great for website conversion optimization.
From there, the tool devises a grade and provides suggestions on how to improve, which makes it easy to come up with some quick wins that'll help you boost conversions.
Mouse Tracking and Heat Mapping Tools
These are the tools you will use to see how people interact with your content, including how they scroll and where they click.
Price: Free for Basic, $29/month
Once you've nailed the basics like landing pages, CTAs, pop ups, and content, you're ready for some more advanced conversion rate optimization. Hotjar offers heat maps and screen recordings. They enable you to track how much your page is being viewed and how visitors navigate your website.
Hotjar also offers analytics, so you can see how well your pages are performing. This is helpful to see what's working and what you can change to increase conversion.
Price: Free plan, or $24/month
Website design and conversion rate optimization are entirely based on how you understand your target customer. With Mouseflow, you see where users are engaging or dropping off on your site and identify areas of frustration. In addition to conversion funnels and session replay, Mouseflow offers a full suite of tools, including heatmaps, form analytics, and feedback.
By using these tools, you can get a better understanding of your visitors and make the necessary changes to improve your conversion rate.
Price: Contact for pricing
Clicktale is similar to Hotjar, as it also offers heat maps to help you determine the most valuable real estate on your pages, scroll depth (where is the "fold" on your website?), click tracking, and link analysis.
Using these tools, you'll have the information you need to organize content, CTAs, and page design in a way that makes the most sense for engagement.
Price: Free plan, or $9.99/month to $149/month
Clicky gives you real-time analytics on the visitors to your website. It tells you where people are accessing your site, how long they've stayed on each page, and how many visitors are actively online. The resource also offers heat maps and scroll tracking.
Clicky is an excellent one-stop-shop for customer behavior. You'll have multiple formats at your disposal to leverage for optimizing the performance of your website — so you can convert as many leads as possible.
Price: $24/month to $249/month
Crazy Egg offers a full suite of heat maps and click tracking, with the additional functionality segment clicks by source and evaluating link effectiveness. The basic package is fairly inexpensive and gives great insights into how effective each website page is.
Price: Free plan or up to $100/month
Heatmap.me is a great free option for anyone looking to start exploring heat maps, responsive web design tests, and real-time page statistics. Heatmap.me can also track dynamic elements on your site in the heat map tool. Think slider bars, photo galleries, and other interactive sections.
When you use the tool, you'll see real-time analytics. It gives you important data you want to see, such as CTR and page performance. They're easy to analyze for beginners and provide the numbers you need to enhance success.
Feedback Tools
These are the tools you'll use to engage and receive feedback from your visitors. Feedback tools include surveys, polls, messaging, and user testing programs.
Price: $87/month to $153/month
You can use chat tools to acquire new customers and chat with existing customers.
As a CRO analytics tool, you can use Intercom to communicate with website prospects to learn if they need additional help, find out how their experience is going, and learn how you can improve. It also allows you to track leads and use a shared inbox with your team.
Price: $149/month to $499/month
Using chat windows doesn't have to be limited to just being live. In fact, Qualaroo proves that. It offers popups to collect live feedback from website viewers.
With this information, you can tailor a site experience, target specific customers, and learn what issues people may be experiencing. This tool is extremely helpful at all stages of the funnel, and is frequently utilized in the e-commerce space.
Price: $25/month to $99/month
SurveyMonkey has a free option for those just starting with survey research. You can use this tool to learn demographic information, discover which types of content your prospects and blog subscribers prefer, and get product feedback.
Survey your customers about their satisfaction. You'll get great insight straight from the source about what draws your audience to your company. From these results, you can work on improving conversion methods.
Price: $50/month to $100/month
UsabilityHub has an awesome community-fueled tool called Five Second Test that allows users to upload a product, app experience, or design and have the community test it before launch. For example, one of the tests you can run is a click test, which will give you a heat map of page performance.
You get responses about recall, general feedback, and UI thoughts. This is a great way to have opinions. Five Second Test also offers click, preference, question, and navflow tests for other website and UI questions. You can also design surveys with the tool.
Experiment Tools
These are the tools you'll use to manage, plan, and execute A/B and multivariate tests. Some of these tools will help you turn ideas into experiments, while others will help you create the variations and run the actual tests on your site.
Price: Contact for pricing
Testing is hard. It's hard to come up with a good control group, find a large sample, and determine if your experiment is statistically significant. Luckily, Optimizely helps a lot with all of that – and then some. With Optimizely, you conduct tests across all devices and platforms, then figure out if it's significant. The software offers A/B, multiple page, and multivariate tests.
Optimizely's tool gives you a full, robust report of test results (example shown above). You'll see interactions and, best of all, sign up clicks. Your report will tell you how many leads each test variant earned, so you can choose the best.
Price: Contact for pricing
Effective Experiments is a concise way to track all of your experiments. If you have tons of Excel spreadsheets cross-referenced with Google Analytics data, you are probably going crazy trying to keep track of everything. This tool puts it all in one place and helps you determine statistical significance.
How to Shop for Conversion Rate Optimization Tools
It can be hard to shop for the best conversion rate optimization tools, so we gathered together these five tips to keep in mind:
Sign up for trials before making a decision.
Be thorough when searching for reviews.
Go for quality, not quantity, when it comes to price.
Ask other marketers what they are using.
Read reports from other companies about CRO.
The Benefits of CRO Analytics Tools
There are several benefits of selecting CRO analytics tools. Some include:
Being able to effectively track ROI.
Using tools to create an engaging headline.
Capture customer leads.
Collect marketing research data.
Now, you're armed and ready to start improving conversion rates across your website conversion optimization and marketing efforts. These tools range from free and for beginners to robust and more advanced. Feel out which options seem right for you, and soon you'll be upgrading to the more complex tools when you've mastered the basics.
Editor's note: This post was originally published in July 2020 and has been updated for comprehensiveness.