When Charlie Jabaley, co-founder of the artist management and marketing firm Street Execs, released one of his first client t-shirt designs, the euphoric high he felt in the morning plummeted to a heartbreaking low by night.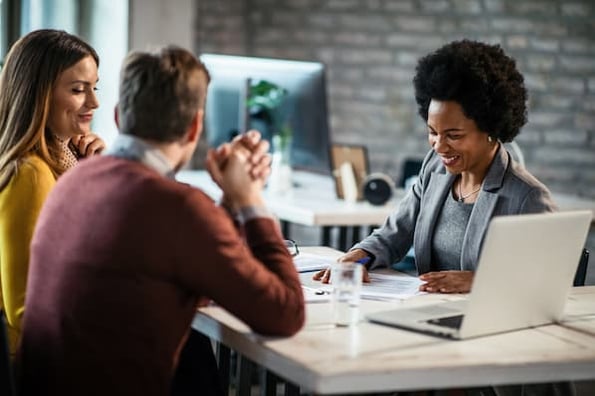 He had only sold a total of eight t-shirts.
With famous clients like 2 Chains and Travis Porter, Jabaley's pressure to succeed was already stifling. But this failed merchandising campaign had just jacked it up to suffocating. Instead of freaking out and sulking about his woes, though, Jabaley took a step back and breathed in some well-needed fresh air.
He decided to frame this embarrassing flop as an opportunity to learn. And after some deep reflection and analysis, he dug up a silver lining that would eventually lead to a multi-million dollar model for merchandise design.
The silver lining Jabaley plucked from the shambles of his failed campaign was realizing he needed to focus on his customers more. More specifically, he needed to understand their true preferences.
So rather than following the standard formula of merchandising -- which was designing products based off a whim, buying hoards of inventory, and then marketing them -- he broke conventional thinking by reverse-engineering the process.
Before he bought inventory, Jabaley would post merchandise designs on Instagram and use follower behavior and feedback to help him scrap unpopular designs and turn popular designs into merchandise.
By following his new method, Jabaley knew exactly what his customers wanted and what they were willing to buy, allowing him to solely focus on creating products that had proven demand, avoid wasting precious cash on unwanted inventory, and unload a huge amount of risk off the merchandising process.
Eventually, Jabaley's method for determining which merchandise designs would sell, and which would not, helped him produce his first merchandising hit -- a Dabbing Santa sweater that generated $2.1 million in only 30 days.
Charlie Jabaley isn't the first person to inform his product design using the public's opinion, though. It's actually a method that iconic brands like Budweiser, Pepsi, and Oreo have leveraged for years -- a method called crowdsourcing.
Table of Contents
What is crowdsourcing?
When businesses crowdsource, they ask the public for ideas, information, and opinions to help them craft better products and services. By crowdsourcing, companies can tap into a huge group of people's expertise and skill sets, ensuring diversity of thought, expedited production, and cost-cutting, since they don't need to hire new, in-house employees.
Companies who crowdsource usually break massive projects into individual tasks, which allows them to assign hundreds or thousands of people small jobs that they can work on by themselves.
Crowdsourced Marketing
In marketing, companies use crowdsourcing to create marketing materials such as a logo, jingle, or ad. Additionally, crowdsourced marketing campaigns usually involve the customers submitting and voting on materials. With crowdsourced marketing, marketing teams can save money and run engaging, interactive campaigns because it involves the customer.
To help you fully grasp the concept of crowdsourcing, here are some concrete examples of the practice in action.
Crowdsourcing Examples
Waze
Unsplash
Contently's Freelance Rates Calculator
Doritos' Crash the Super Bowl
Airbnb
PepsiCo
Waze is a community-based GPS traffic and navigation app. Their users, which has grown to over 90 million around the globe, report real-time traffic and road information, like police cars, accidents, road hazards, traffic jams, and the cheapest gas stations near your route. All of this crowdsourced information allows users to help each other reach their destinations promptly and safely.
What started out as Mikael Cho's fun side project on Tumblr, taking half a day and $19 to create, eventually turned into his flailing startup's top referral source and became its own standalone company -- Unsplash.
Unsplash experienced hockey-stick growth because its service offered the ultimate remedy for a huge pain point in the content marketing space -- free, unlicensed stock photos. And by using their initial boom in buzz and traffic to convince photographers to contribute free photos to their library as a way to market their art, Unsplash has successfully fostered a community of over 110,000 photographers, built a library of over 850,000 photos, and generates more than nine billion photo impressions per month.
Contently, a content creation platform that also connects brands with freelance talent, built a freelance rates calculator to provide more transparency across the industry and help freelancers better negotiate their rates.
By combining their public freelance rates database, where freelancers anonymously submit the rate they received from various companies, with their platform's own internal data, Contently has crowdsourced precious information from freelancers in order to help the entire freelance community earn a fair rate in the future.
4. Doritos' Crash the Super Bowl
"Time Machine" is arguably one of Doritos most memorable commercials, but you might be surprised that it had a budget of $300 and only took six hours to make. Well, that's because it was created by an aspiring filmmaker who entered the spot into Doritos' annual Crash the Super Bowl contest in 2014, and won the whole thing.
Frito-Lay, Dorito's conglomerate, ran Crash the Super Bowl every year from 2007 through 2016, awarding the winner with a huge cash prize and airing their commercial during the Super Bowl. And by offering such a can't-miss opportunity, which allowed them to tap into tens of thousands of people's creativity, Doritos could associate some of the most unforgettable Super Bowl ads with their brand.
5. Airbnb
Airbnb is a popular travel website that acts as a broker for vacation rentals. In fact, 2 million people stay in an Airbnb every night. Its entire business model is based on crowdsourcing.
Anyone who wants to rent out a room or their entire apartment or house, can put up a listing on Airbnb. Then, people who are looking for a place to stay can go online and choose a rental from the listings.
All of the listings on Airbnb are crowdsourced from its audience. Without individuals who rent out their homes, there'd be no site.
6. PepsiCo
To do this day, one of the best examples of crowdsourcing is the "Do Us a Flavor" campaign by PepsiCo for its Lay's brand. In fact, starting in 2012, PepsiCo has held a "Do Us a Flavor" contest in numerous countries every few years.
With this contest, consumers can suggest ideas for new chip flavors. The brand has received millions of ideas for the contest throughout the years.
To promote the contest, Lay's will use social media to gather submissions and garner votes from the public. This contest has resulted in flavors such as "Cheesy Garlic Bread," "Kettle Cooked Wasabi Ginger," and "Southern Biscuits and Gravy."
How to Crowdsource
Design the job.
Create the promotional materials.
Choose a promotional strategy.
Manage the results.
Produce the final project.
1. Design the job.
Once you've decided that you want to use crowdsourced material in your marketing campaign, you need to decide what the job will be.
Will you have consumers design an ad? Or perhaps they'll help you create a new product, like Lays? Either way, your marketing team needs to design the job.
This means that you'll have to decide what you want your audience to do, and create an avenue for them to submit their entries. Once you know what you want them to create, you'll have to come up with the rules, terms, and reward for winning the contest (if it's a contest).
If you aren't sure what you want your audience to do, there are a lot of jobs that you could use crowdsourcing for, including:
App development
Copywriting
Editing
Ad design
Product creation
Photography
Transcription
2. Create the promotional materials.
Now that you've created the job and the terms of service so to speak, it's time to get the word out there about your job. But before you start posting on social media, you'll want to create the creative assets to promote the campaign.
For example, Lays used Facebook to promote the "Do Us a Flavor" campaign. The company changed its profile and cover photo to advertise the campaign. Additionally, there were several posts on social media and its website that went over the rules.
Before you can promote your campaign, you'll have to create these materials. Write your social media ads, create your images, write the press release for your website, etc.
3. Choose a promotional strategy.
So, you have the job all figured out, you've created your assets, and now you have to decide how you want to promote the campaign.
This means choosing the best channel(s) to communicate with your audience. Will you be posting your assets on your website? If so, will it be on the home page? Are you going to share the campaign with your email list? Perhaps, try a free email marketing software like HubSpot to reach out to your current contacts and customers about your crowdsourcing campaign.
Next, you'll want to decide which social media channels you want to promote the campaign on. You should use your social media metrics and buyer persona to figure out where your audience is. If you mostly have a Gen Z audience, for example, perhaps you'll want to promote on Tik Tok. On the other hand, if you have a millennial audience, Instagram might be the best place.
Overall, it's important to make sure you're communicating with your audience where they're at.
4. Manage the results.
Now that you've started your campaign, the results should start pouring in.
To manage the submissions, make sure you have a system in place. For example, will you have one or a team of employees responsible for saving and organizing submissions?
Or perhaps you're having your audience email submissions to a dedicated email.
Either way, having a system in place will help you keep everything organized so it's easy to pick a winner when the time comes.
5. Produce the final project.
The time has come. You've received all the results and now it's time to pick a winner. Typically with crowdsourced campaigns, the winner is determined by a public vote.
If you're going with a vote, make sure you set up polls and surveys so your audience can vote.
Once the winner is chosen, it's time to promote the final campaign. For example, if you were choosing a new logo, you can start using the logo right away on social media, your website, and promotional materials.
Crowdsourcing Sites
Fiverr
Upwork
CrowdSource
Contently
Skyword
Kickstarter
Patreon
Thoughtexchange
If you're a freelancer looking for work or a brand looking for talent, or you're looking for crowdfunding, check out the following crowdsourcing sites.
Fiverr is a freelance service marketplace that empowers freelancers. Instead of being a platform where freelancers search for jobs posted by brands, Fiverr is a place where brands search for freelancers with the expertise and skills for which they're looking. Most freelancers on Fiverr offer skills and expertise in graphic design, digital marketing, writing & translation, video & animation, music & audio, programming & tech, business, and lifestyle.
Similar to Fiverr, Upwork is a freelance service marketplace where freelancers create profiles, and then brands can hire them for short-term tasks, recurring projects, or full-time contract work. Most freelancers have skills and expertise in web development, mobile development, design, writing, administrative work, customer service, sales, marketing, accounting, and consulting.
Trusted by brands like Target, Coca-Cola, and Major League Baseball, CrowdSource has trained, tested, and qualified a community of over 200,000 freelancers who can provide copywriting, content moderation, data entry, and transcription expertise and skills. Brands can also search for freelancers by the agency, marketing, publishing, retail, and service provider industries.
Contently is a content creation software that connects enterprise brands with freelance talent, so they're constantly on the lookout for freelancers who can fulfill their clients' needs, as well as their own.
If you're a freelance creative looking for gigs with some big brands, you can register as a freelancer on Contently's platform and create a free portfolio. You'll need to get approved and complete their training before you can work with any of their clients, but once you do that, you'll be apart of their freelance network.
If you're a brand looking for freelancers to help you craft original stories, check out Contently's platform here.
Similar to Contently, Skyword is a content creation software that also connects enterprise brands with freelance talent. If you're a videographer, writer, photographer, or designer, you can create a portfolio that Skyword's clients will have direct access to.
If you're a brand looking for freelance talent, check out Skyword's platform here.
One of the major forms of crowdsourcing is crowdfunding. Crowdfunding is when consumers fund a project or venture by donating money to the cause.
Kickstarter is one of the most popular crowdfunding sites where any creator can connect with possible crowdfunders. This means that they can post their project and anyone can donate.
Typically with crowdfunding, the people who donate money become stakeholders and might be able to work with the creator as crowdsourced talent, and get a benefit of the proceeds.
Another way for content creators to get crowdfunding is through the site Patreon.
Patreon is essentially a membership platform that allows content creators to have subscribers. Subscribers pay a monthly fee for the content -- providing the creators the money they need to produce their project.
Typically, the patrons of a project get a lot of perks and exclusive rewards for being a subscriber.
Thoughtexchange makes software that helps you crowdsource your marketing and product ideas the way Charlie Jabaley did with his Dabbing Santa sweater, but in a shorter amount of time.
The platform lets you ask an open-ended question and invite as many people as you like to answer it in what's called an "exchange." Not only do people submit their own answers, they also get to rate other participants' answers, so the most popular ideas rise to the top.
It's all done anonymously, so there's a level playing field regardless of age, gender, race or sexuality. Thoughtexchange also has live capabilities so you can easily crowdsource in a meeting or during a presentation.
They've built in real-time data analytics tools like AI theming and heat maps so you can see how people interacted with each others' ideas. So after a couple of days running an exchange with his followers, Jabaley could have found himself with a few Dabbing Santas in his portfolio.
Crowdsourcing Jobs
If you're interested in working a crowdsourced job, check out the following gigs you could find in each of the job categories below.
Marketing
Writing
Videography
Design
Photography
Animation
Web development
Mobile development
Editing Jobs
Copy editing
Content evaluation
Content moderation
Proofreading
Administrative
Virtual assistant
Customer service
Usability testing
Audio transcription
Social media post categorization
Image and video processing
Image categorization
Data Jobs
Data entry
Data research
Data categorization
Data processing
Data verification and clean up
Research Jobs
Information gathering
Price checking
Product display checking
Business location verification
Web research
Google searching
Odd Jobs
Making deliveries
Cleaning
Dog walking
Survey taking
Crowdsourcing is an innovative way for marketers to get their audience engaged with their campaigns. It's also one of the only ways consumers get to interact with a brand and help make important product decisions.
Editor's note: This post was originally published in February 2019 and has been updated for comprehensiveness.