There's a certain psychology to shapes.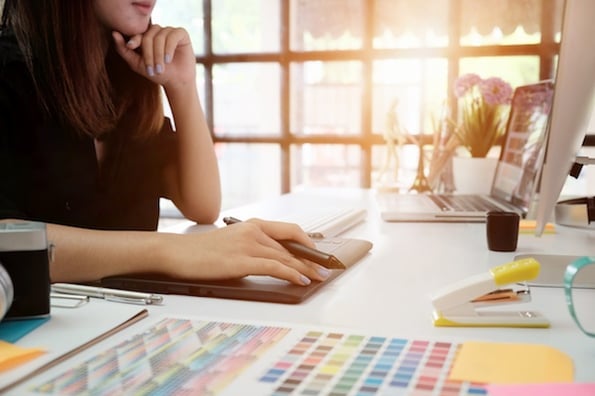 The square, for instance, evokes feelings of stability and formality -- which makes sense, when we think about popular square-shaped items in our lives (houses, tables, computer screens). We often see this shape in logos when reliability is a critical component, like for Microsoft or American Express.
The triangle, meanwhile, can suggest action (road signs, mountains), but might also appear balanced and solid (Egyptian pyramids). We see this shape in logos when mobility is a necessary factor, like for Delta or Adidas.
A geometric pattern repeats or re-aligns shapes to create movement and freshness in a design. Knowing the importance of shapes to create meaning, it makes sense for businesses to consider using geometric patterns to inspire their audience.
Here, we've compiled some of the sleekest and most innovative geometric patterns businesses are using today. If you're looking for inspiration for your next redesign, look no further.
1. Gallery and Co. Branding by Foreign Policy.
8. CareerTrackers by Garbett.
14. Dan Pearson Studio by Spin.
16. Comedy Feast by Only.
19. St. Erhard by Bedow.
20. Les Vitrines by Des Signes.
Ready to use of these designs on your next project? Download our collection of more than 195 design templates for visual content creation below.