Can you imagine a world without music?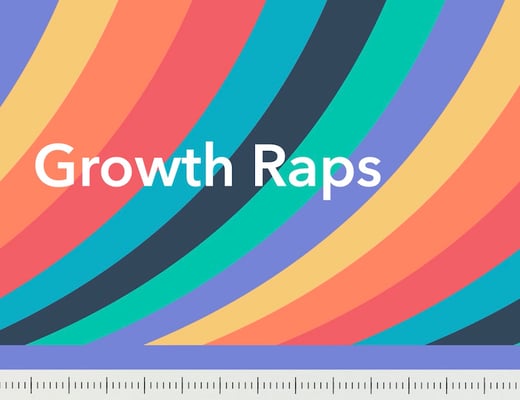 I can't.
When I think about the things in life for which I'm the most grateful, music always falls on the list -- rap music, in particular.
For me, rap is the thing to listen to when I'm happy. Sad. Angry. Tired. When I have a big meeting to prepare for. When I'm dreading a workout. When I'm not feeling any particular way, but just want to disrupt the silence around me. And as we're about to see -- it has not only profoundly carved out my own path thus far, but those of myriad consumers, business owners, and artists.
Before I worked for HubSpot and started covering marketing and tech news, I wrote primarily about two things -- food, and indie hip hop.
Indie artists are those who aren't

signed to a major label,

and are often responsible for things

like their own marketing,

tour scheduling,

and the business side of music

that we don't often think about

as listeners.
A quick vocabulary lesson: Indie artists are those who aren't signed to a major label, and are often responsible for things like their own marketing, tour scheduling, and the business side of music that we don't often think about as listeners.
Keep that in mind -- we'll get back to it in a bit.
As it turns out, these two categories -- food and hip hop -- have more in common than I first imagined. Years ago, the former introduced me to the latter. I wrote about one rapper's journey to food consciousness, who then introduced me to another rapper whose mother owns a grass-fed cattle ranch. These various things we consume, it seems, are quite inter-connected.
I had to ask: Is there a chance that indie hip hop is somehow connected to marketing and tech, too?
Rappers Astronautalis and P.O.S -- a.k.a. Four Fists --discuss their career growth
Let's go back to the earlier quick-and-dirty definition of what constitutes the responsibilities of an indie rapper:
The many elements of promotion.
Planning events (tours and shows = experiential marketing).
Connecting with and building audiences (fans = customers).
Finding the right people to collaborate with (side projects and recording tracks with other artists = co-branding).
… All while cultivating both awareness and a career trajectory (name recognition = brand recognition).
Sound familiar? That's because indie rappers are quintessentially very human, creative, small-to-midsize businesses. Of course we had something to learn from them -- and we think everyone else does, too.
That's why we decided to film a series of interviews with indie rappers who have been tasked with and mastered many of the same things that you -- our dear readers -- have also experienced.
Following a conversation about growth, Four Fists performs live in our studio
We asked them about where they've been, where they are now, and how different everything looked in between -- and how, throughout it all, they've continued to create music that remains core to who they are. And, just for fun, we had them play a song or two during their times with us. In a way, it all sheds new light on marketing that gives it, well, a different sound and energy. After all, around here, we're big into work that has heart.
As the rap group Dead Prez once so perfectly phrased it: This is bigger than hip hop. This is about the humans behind the music, their journeys to and through it, and how it's not only shaped their lives, but those on the receiving end of their work.
These are their stories. This is Growth Raps.