When you think of Snapchat, what do you think of?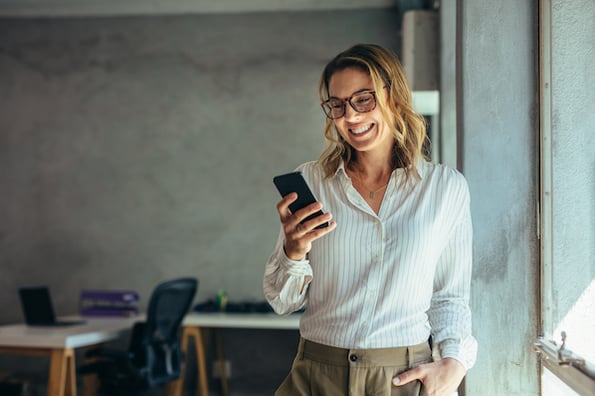 Personally, I think of a single thing: "It's crazy how much marketing opportunity there is on this app."
Now, you may be thinking, "There's no way," or "Which one is Snapchat, again?" (if you need a reminder, it's the yellow one with the videos and ghost logo).
Snapchat is an undeniably popular social media app, with over 200 million millennials and Gen Z users opening the app every single day.
Additionally, Snapchatter's use Snapchat's Discover feature for their news, to catch up on shows, or to see new sponsored posts from their favorite influencers.
Of these users, 38% of them don't use Facebook or Instagram, so some of that audience is exclusive to Snapchat.
News, entertainment, sports, lifestyle, and a few other industries currently use Snapchat's Discover page to — well — get discovered by new audiences.
If you've seen Discover, you know what I'm talking about. It's almost like a personalized home screen. And any marketer would love to know how to get that Discover exposure. Let's explore that, next.
Snapchat Discover Basics
Snapchat Discover is a page on Snapchat that's basically a news feed. On it, you'll find content in the story format from news publishers, also known as publishing partners, such as The Wall Street Journal, ESPN, and other content from influencers or brands.
On Discover, Snapchatters can subscribe to a channel, watch snaps in Stories, see what their Snap friends are watching on their Discover page, and see recommended content, curated by the app based on their history.
This content can range from product demos and television shows to news reports. Snapchat has over 50 publishing partners to date, making the popular Discover page a key news source for Snapchatters. And of the 210 million daily active users on the app, every account member has a Discover page.
Because of the high volume of users, Discover seems like a no-brainer to place ads, right? But, unfortunately, partnering with Snapchat to get on the Discover page isn't as easy as uploading a viral video. You have to become a publishing partner.
Another interesting thing to note about Snapchat Discover is that the app doesn't allow promotional language or ad-based stories to be featured, so if building conversions or turning over a high ROI are your social media goals, you might not benefit from becoming a publishing partner.
If you can't become a publishing partner, there are still a few ways you can advertise on Snapchat and potentially land on Discover pages. For more information about it, check out How 13 Brands Are Leveraging Snapchat Discover.
So how do you get on Discover?
How to get on Snapchat Discover
Become a Snapchat publishing partner.
Submit to be featured on Snapchat's Story.
Make sure your story meets the community guidelines.
1. Become a Snapchat publishing partner.
Snapchat is somewhat secretive about how to become a publisher. It's a process in which your brand and Snapchat come to an agreement to post content on Discover that will engage audiences.
Think about the content on Discover: it's a typically high budget, high-quality news stories, teen shows, and successful influencer content.
Alternatively, you can submit to be featured on the story of one of Snapchat's partners, like fashion magazine Cosmopolitan, if becoming a Snapchat partner isn't in the cards for you at the moment.
2. Submit to be featured on Snapchat's Story.
Snapchat itself has a story on the Discover page, and you can submit your Story for a chance to be featured. Some stories are chosen by the Snapchat team, while others are chosen by trusted third-party services.
For your story to be featured on Snapchat's, you first have to post the Story. Then, in the editor tool, you can click "Add to Our Story" to submit yours. If chosen, your story has the chance to be featured on the Discover page.
As for guidelines about how to get chosen, look at the content that's frequently posted on Discover. It's probably light-hearted, fun content that connects to younger viewers. Your brand might have to follow suit to keep Snapchat's theme consistent.
3. Make sure your Story meets community guidelines.
A major roadblock you may be running into if you can't get your stories on the Discover page may be the content of your story. The Discover page is strict about its content meeting Snapchat's community guidelines.
It would be a good idea to review their community guidelines to see if you can leverage exciting stories while abiding by Snapchat's rules. Basically, there's no way your content can reach the Discover page if you don't follow their rules.
Even though it may not seem like the easiest task to get on Discover, marketing or advertising on Snapchat is still possible. You can still reach a large audience of young people, Discover or not. All it takes is a solid knowledge of the app and how it's used.
Take a look at Snapchat Marketing: The Ultimate Guide for more content related to marketing and advertising on Snapchat.