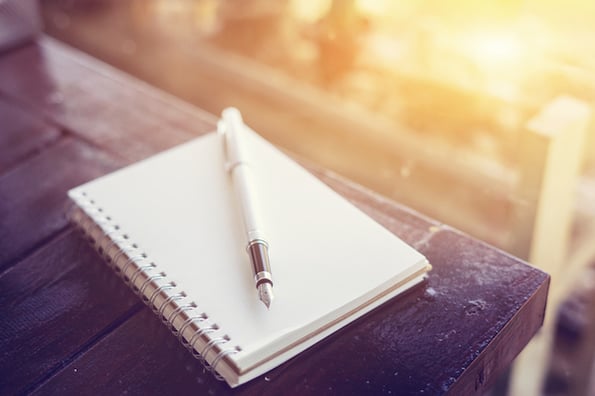 The web has inadvertently made authors out of us all as we post on forums, send emails, share information, write white papers, guides and various web content. Most of us, however, are not authors by profession and so consequently the quality of writing on the web varies greatly.
This is especially true for ecommerce managers and online store owners looking to boost conversions on product pages via product descriptions. As businessmen and women by profession, rather than writers, many ecommerce professionals often ask about how to optimize product descriptions. What should they say? How long should they be? What format is best? It's no wonder they are worried — the quality of a product description can make or break a sale, especially if it doesn't include the information a shopper needs to make a purchase decision. Providing key product details is critical if you want the shopper to click "Add to Cart."
Think Like A Journalist
To truly optimize your product description, then, you must understand how the shopper reads online text, especially when it comes to items they are considering purchasing. To do this, thinking like a journalist is a great place to start. Answer the who, what, when, where, why and how of your products. Tell a story and use prose in combination with bullet points.
Your descriptions should also anticipate questions a customer might have about your product. Be sure to include information on:
Dimensions and weight: Including exact size information reduces shopper questions.
Materials/ingredients and care instructions: If the care instructions or ingredient list is long, consider uploading a picture as a secondary product image.
What's included in the box: Include information on parts and accessories so your consumer doesn't abandon cart due to uncertainty.
Warranty information and certifications: Let your shopper know what will happen in the worst case scenario (i.e. if they can return the item) and provide certifications proving that the product is indeed authentic (especially important for luxury items).
Where the product was made: Local, handmade items often score increased loyalty with shoppers.
Leading by Example
Take this example from online store Criquet, which uses short paragraphs, bullet points, video, product photo carousels and product photo text to educate the shopper on absolutely everything they may need to know before they purchase.
Indeed, providing this level of granularity is great for shopper clarity, but also great for your SEO. After all, search engines rank original content higher in search results, and treating every single one of your product pages like the above example will add immense SEO power to your ecommerce site.
A Simple Formula for Product Descriptions
Think all of this sounds like a lot of work? Well, it can be. But, well written product descriptions increase both SEO and conversions –– meaning both your brand awareness and your bottom line are improved. Better yet, there is a simple formula you can follow that makes product descriptions a little bit easier, even for non-writers:
[Paragraph(s) of Prose] + [Bulleted List of Specs or Features] = [Engaging Product Description]
In all, spending a bit more time with your product descriptions will decrease customer calls (they won't have as many questions), improve SEO, decrease your product return rate (because you are setting the proper expectations for the product to begin with) and ultimately increase conversions.
Indeed, at the end of the day, your product descriptions can make or break your ecommerce success. So, be sure to be concise, honest, interesting and on-brand with every single one.