A few months ago, I took on the task of evaluating and reinventing the HubSpot Marketing Blog's email subscription.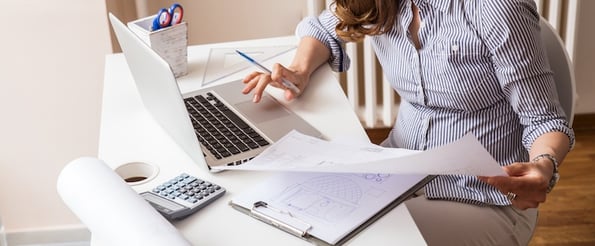 It's not that our email subscription wasn't working. We were gaining an impressive number of subscribers each month. Those subscribers we're opening and clicking on our subscription emails -- and we had the traffic numbers to prove it. But those insights and metrics just scratched the surface when it came to the health of our subscription.
A deeper analysis revealed that we were losing subscribers at nearly the same rate we were gaining them -- we had a churn problem. And in some cases, the cause of drop-off had something to do with the frequency at which we were sending these emails.
It was clear that we were leaving opportunity on the table when it came to subscriber longevity and engagement. And perhaps more importantly, it was time to do something about it.
Digging Into Our Existing Email Subscription
Until recently, our email subscription unfolded like this:
Step 1: Someone subscribes to receive either a Daily or Weekly email from us.
Step 2: HubSpot generates an RSS email of our latest content.
Step 3: Subscriber receives the email.
Since we never messed with the existing email subscription in the past, there were seemingly endless opportunities for how the new model might take shape. But before I nailed down a new path, I decided to dig into our current emails and subscriber expectations to see what was going on. This meant crunching some numbers, as well as surveying our unengaged subscribers to diagnose what exactly was keeping them from finding value.
Here's what I found ...
3 Key Takeaways From An Analysis of Our Old Subscription Model
1) Our subscriber list was growing, but people weren't sticking around.
At the time of my initial research, we were churning approximately 10% of our total subscriber list size each month. I'll dive into the reasons why folks were likely churning in greater detail below, but quite simply, our subscribers were jumping ship because their needs weren't being met.
When we took a closer look at exactly how long subscribers were staying engaged with our subscription emails for, we found:
On average, 16% of new Marketing Blog subscribers unsubscribe of their own volition before the six-month mark.
On average, The Marketing Blog retains ~22% of new subscribers for six or more months.
What's the consequence here? Well, considering that we're acquiring a sizable number of new subscribers each month, keeping them engaged for a longer period of time means:
More traffic from new subscribers
A better subscriber experience
Better list health and deliverability
More opportunity to convert subscribers into leads
At this point, there are all things that we were missing.
2) Subscribers were overwhelmed by the number of emails they received.
Once churn and engagement numbers were crunched, we decided to issue a survey to the subscribers who were starting to lose interest in our subscription. One of the major themes that surfaced in their responses? Email overload.
In fact, 30% of survey respondents said that the number one thing they didn't like about our blog experience was the number of emails they received. For more context, here's a look at some of the raw responses we got:
"Content is good, just send it less often."
"I would really like it a couple of times a week. Not every day, but not once a week either. A Monday, Wednesday, Friday cadence would be good."
"It was too much."
"Too frequent. Would gloss over them as spam."
3) Subscribers didn't always feel that the content was relevant to them.
The cool thing about running a blog that's been around for so many years is that some of our subscribers have been there since the beginning. They've skilled up through the ranks with the help of our content and have evolved into savvy inbound marketers. But then there are our new subscribers -- each with varying degrees of marketing experience and interest.
Was our existing email subscription meeting the needs of everyone? Not quite. Mostly because we were sending the same exact blog posts to our subscriber base, regardless of their content preferences.
Launching a New Wave of Subscriptions
Taking what we learned from our old subscription, along with all of the feedback collected from our existing subscribers, we set out to design a new model.
We had two goals in mind:
Reduce subscriber churn
Improve clickthrough rate
And we planned to hit those goals by solving for two problems:
Finding a way to provide a more personalized content experience. This issue surfaced a ton in the feedback we collected from our existing subscribers. To keep people coming back for more, we needed to create a more tailored content experience.
Determining a more manageable email cadence. People were overwhelmed. They couldn't keep up with every single daily send and they wanted us to pump the breaks.
With these two core challenges in mind, we landed on was a twice-weekly newsletter series made up of four goal-oriented editions:
Get Inspired. Outstanding marketing examples, design inspiration, and game-changing ideas that'll keep you on your toes.
Get Growing. The hacks, strategies, and actionable advice you need to master inbound marketing and reach your growth goals.
Get Ahead.

The latest marketing and tech news to keep you in the know and ahead of the curve.

Get Better. Expert career and professional growth guidance designed to help you skill up, stay motivated, and work smarter.
We also offer a "Get All of Them" option, where subscribers receive a newsletter contained the best of each edition.
How the New Subscription Works
Launched at the beginning of May, the new subscription was only rolled out to new subscribers -- existing subscribers would still receive their daily or weekly sends while we tested out the new model. The goal was to roll out the new emails to our entire subscriber base once we had an opportunity to do some testing.
Here's how it played out ...
1) Visitors opt-in via any of our subscription CTAs across the website and blog.
2) New subscribers receive a welcome email once they sign up with a link to a subscription preferences page.
↓
3) Subscribers choose which email newsletter best fits their interests and needs.
For example, someone tasked with growing their brands presence online might subscribe to the Get Growing newsletter. This edition offers marketing tips and advice on building and executing on an inbound strategy that scales.
With Change Comes Complications ...
Going into this experiment, I had a theory about what would happen. I'd done some research and I'd put a lot of thought into the changes we were making.
But once I got the new subscription off the ground, a couple of unexpected things happened ...
P
eople weren't flowing into the newsletter lists all that smoothly.
In fact, the edition-specific subscriptions were growing really slowly -- so much so that we decided to hold off on sending content due to the diminutive size of lists.
It was clear that this bucketing process proved to be more complicated than we'd anticipated. The welcome email -- which houses the subscription preferences landing page link -- was seeing a 40% open rate, leaving 60% of folks unaware that tailored subscription options even existed. And clickthrough data revealed that less than 5% of subscribers had visited the subscription preferences page to date.
The "Get All of Them" list was the only one showing significant growth.
Interestingly enough, folks were flowing into the list for the all-inclusive newsletter -- the one that contained a mix of content from each of the four niche editions. This is the one list that we actually did start sending emails to.
To be fair, this was an easier list to end up on for a few reasons. For one, we decided to auto-subscribe folks who chose not to personalize their subscription to the Get All of Them option -- these subscribers made up 36% of the whole list.
We also auto-subscribed those coming in via the subscribe checkbox on our lead generation forms to avoid sending them a kickback and a welcome email all at once -- these subscribers made up roughly 60% of the whole list.
That meant that only the remaining 4% of subscribers on the total Get All of Them list voluntarily opted-in to receive that newsletter on the subscription preferences landing page.
What Gives?
We asked. They answered. We listened.
Yet it seemed as though our solution to the tailored content problem was missing the mark. Did people really want personalized content enough to take the extra step? We weren't so sure anymore -- especially after we took a look at the numbers for the emails we did send.
The (Early) Numbers
Complications aside, we do have several weeks worth of Get All of Them sends and findings under our belt. And much to our surprise, the numbers have been pretty inconsistent -- and a little underwhelming.
Clickthrough & Open Rate
After seven sends, the average clickthrough rate for the Get All of Them newsletter falls at about 5.1%, while the last seven sends of the existing Daily and Weekly emails saw 5.3% and 6.7% clickthrough rates, respectively.
As for the open rate, the new subscription email saw an average of 34%, while the last seven sends of the existing Daily and Weekly emails saw 40.37% and 24.84%, respectively.
Takeaway: The clickthrough rate for the new email fell a little short of its Daily and Weekly predecessors. This is likely due to the fact that this newsletter is curated very similarly to the old subscription, in that subscribers are receiving a mixed bag of content on a variety of topics that may or may not be relevant to them. The open rate fell in the middle of the Daily and Weekly performance, revealing that twice weekly was a manageable cadence, but perhaps not the perfect solution.
Subscriber Churn Rate
The good news? Churn was down. The overall churn rate for twice weekly subscribers during the month of May was 4.2% -- over a 5% reduction from the old subscription's churn rate last month.
Takeaway: This signals to us that folks are finding value in the two updates a week -- at least enough to stick around. If we can keep churn low like this, we'll be able to reap the benefits of increased traffic and improved list health.
Preparing for V2: What Needs to Change?
So, was this experiment a flop? Not really -- and it's not over. While there have been a handful of blockers, the important thing here is that we are learning something new by trying something different.
As we start to think about how to solve for the challenges that surfaced during the V1 launch of this new subscription model, there are a few lessons we can apply to set ourselves up for success in V2.
1) The design needs testing.
With the help of the comments I received via the feedback loop at the bottom of each email send, I determined that the new design wasn't resonating with everyone. A few people suggested more visuals, while others noted it was a little lengthy.
We plan to run some A/B tests here to determine a format that inspires the best clickthrough rate.
(Have ideas on how we can improve? Leave a comment -- we'd love to hear them.)
2) The subscription preferences landing page is creating friction.
We knew going into this that asking subscribers to essentially opt-in twice wasn't going to be easy. Asking folks to complete an action in the welcome email wasn't ideal, but the dedicated landing page did allow us the time and space to explain the editions in detail.
Moving forward, we could eliminate that page altogether and provide an option to customize your subscription directly within the body of the email. This would eliminate the need for subscribers to clickthrough to the subscriptions page, and hopefully increase participation.
Another option? Renaming the newsletters so they are more self-explanatory and adding them as options directly on the subscribe CTA. This would eliminate the need for a welcome email and lower the barrier to entry.
3) We need to up the open rate.
The open rate for the new email sends exceed that of our existing Weekly subscription, but fell short of the Daily, proving it's hard to stay top-of-mind when people aren't hearing from you every single day.
To solve for this, we're already experimenting with different days of the week to determine the best possible time to send these emails. We're also exploring different subject line formats aimed at piquing interest and upping opens.
Variant A
Variant B
Results: Variant A (with the emojis) outperformed Variant B.
4) We need to find a way to introduce subscription tailoring to checkbox subscribers.
A look at the early numbers revealed that nearly 60% of our subscribers were coming in through the checkbox on our lead gen forms. After a discussion with our nurturing marketers, we opted to auto-subscribe these folks to receive the Get All of Them newsletter, rather than hitting them with two emails.
On a larger scale, we're looking at ways to create smart, all-in-one kick back emails to be sent when a visitor takes an action that would typically prompt multiple follow up emails -- for example, downloading an offer and subscribing to the blog at the same time. This internal project would give us the opportunity to introduce our subscription newsletters to all new subscribers, including those converting on the subscriber checkbox.
As a more immediate solution, we've started to add a snippet of text at the top of each email that encourages folks to check out the subscription preferences page if they wish to receive more personalized content.
Try, Try Again
It's safe to say the road to a better, more personalized email subscription hasn't been easy. There have been setbacks and curveballs, but mostly importantly, there's been progress. We look forward to continuing to iterate on our new model in an effort to create an email subscription that people actually look forward to.
Want to check out the new subscription for yourself? Subscribe here and let us know what you think.