For years, millions of brands have flocked to Instagram and Facebook to spread awareness to millennials, Gen Z, and members of other generations on the app.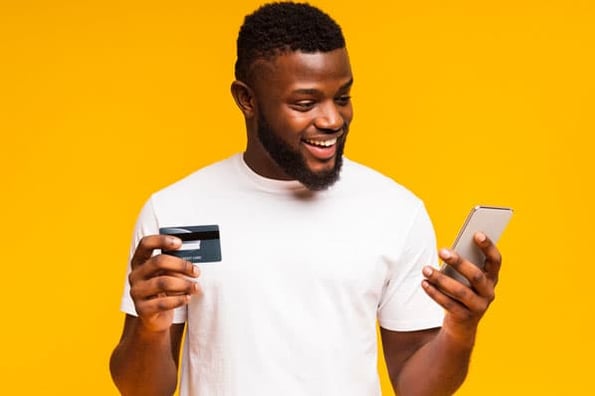 And, at this point, marketing on these platforms has proven to be a smart tactic. On Instagram alone, 90% of its 1 billion-plus users follows a Business page on the platform.
Now, with Facebook's launches of Facebook Shops, Instagram Checkout, and Live Shopping in the last 12 months, many of the tiny remaining friction points between discovering and buying products on social media platforms have been eliminated.
In this blog post, I'll highlight the newest free features that brands can use to make sales directly from Instagram's or Facebook's platform, as well as any brand requirements for using them.
3 New Instagram Shopping Tools to Know About
Technically, this tool was launched by Facebook, which owns Instagram. However, your Instagram followers won't need a Facebook account to make purchases with this feature.
Facebook Shops, launched in May, enables brands to create online stores that link directly to a brand's Instagram, WhatsApp, Messenger, or Facebook Business Page.
When creating a free Shop, brands can upload bulk or individual product listings with photos, prices, and descriptions; change the store's button colors and text to make it consistent with their brand; and choose to have visitors buy products directly from the shop or through an integration with an ecommerce website they already use.
Facebook Shops can be created on Facebook Commerce Manager. To get started, you'll need admin privileges to the Instagram Business or Facebook Business account you'll be linking the Shop to -- as well as admin privileges for your brand's Facebook catalog.
Once a Shop is created, it can be linked directly to your Instagram Business profile. When this is done, an icon that says "View shop" will appear on your mobile profile under your bio. At this point, you can access Facebook Shops on desktop from Facebook Business profiles, but not from Instagram or WhatsApp desktop sites.
Here's what the Shop experience looks like when an Instagram app user visits the account of Ink Meets Paper, a printing company which offers a Facebook Shop:
Facebook Shops, which is free to all businesses that fulfill the business page requirements noted above, could be a great option for small or medium-sized businesses that are interested in ecommerce but don't have the time or bandwidth to create and promote a full ecommerce site around their brand.
To learn more about how Facebook Shops works and the background of why Facebook launched it, check out this post.
2. Instagram Checkout
For brands that want to sell a few select products on Instagram, or don't have time to create a Facebook Business Page or catalog to open a Shop, Instagram also now offers an in-app Checkout experience that links to Instagram Shoppable posts.
Before 2020, several brands were already using Shoppable posts. These posts, which often highlighted an image of a product or experience, allowed users to tap the content to view it in an online catalog outside of the platform.
But, in March, Instagram launched a Checkout feature that allowed Shoppable purchases to happen directly in the app.
In an announcement, Instagram explained that it launched in-app Checkout to keep users on the platform when they were inspired to make a purchase.
Instagram also adds, "Businesses can truly leverage the full ecosystem of Instagram Shopping features to build experiences that drive awareness and transactions all in one place.
Currently, Checkout is free to brands through until at least 2021. However, there might be selling fees for businesses after that.
"We also want to help reduce the cost of doing business during this tough economic time, so we're waiving selling fees for businesses that use Checkout on Instagram through the end of the year," Instagram's post said.
Now, when users click on a Shoppable post that links to the Checkout feature for the first time, they'll be asked to give their name, billing information, and shipping address and can then click "Place Order" directly on Instagram. To further eliminate friction, users can set the app to remember purchasing information so they don't need to submit it each time they place orders.

At this point, you might be wondering, "How is this different from Facebook Shops?"
Both tools similarly allow consumers to make purchases directly on Instagram. However, a Shop is a mini-online store where you can purchase one of many products listed by one brand. Meanwhile, Checkout allows consumers to buy a product they happen to see on an Instagram Shoppable post within their feed or a brand's profile page.
Additionally, to use the Checkout feature, you'll need to fulfill the same requirements as Facebook Shops, plus approval for Instagram Shopping.
Checkout might be a good option for your brand if you want to dabble in internet sales but don't want to monitor how multiple products are selling in a wider shop. With Checkout, you can choose to sell one or two products within a few posts, and monitor your content for engagements and sales metrics.
3. Instagram and Facebook Live Shopping
While the features above integrate with Instagram and Facebook to allow audiences to buy products from posts or pre-published stories, Facebook has also unveiled live shopping features for both of its platforms.
Instagram Live Shopping
Aside from adding Checkout to posts within a feed, Instagram Live Shopping, the first live shopping feature launched by a Facebook-owned brand, brings a similar purchasing experience to live content streamed on the app.
Essentially, Instagram Live Shopping lets brands or Instagram influencers present a small CTA for a product at the bottom of an Instagram Live stream. Below is an example where an influencer discusses a product live as its Checkout CTA is highlighted at the bottom of the screen:
When an Instagram Live viewer sees the Checkout CTA and clicks "Add to Bag," they can either save the order for later if they want to continue watching the stream, or they can purchase the product immediately via Checkout.
If a user places a product in their Instagram Bag, they can find it by going to the app's Explore tab and tapping "Shop" in the top navigation. Fram the Shop page, they can then tap the bag icon in the upper right corner to see carted products:
Because users who purchase items via Instagram Live Shopping will be directed to Instagram Checkout to finalize the purchase, brands will need to gain access to Instagram Checkout before using Live Shopping.
Facebook Live Shopping
If your audience is primarily on Facebook, you can also leverage Facebook's new live shopping feature -- which was unveiled in spring of 2021.
Like Instagram Live Shopping, this feature allows audiences viewing Facebook Live streams to see related products pop up. From there, the user can click the pop-up to buy those products while still watching Facebook Live videos.
The process of promoting your products during a Facebook Live stream is similar to promoting in Instagram:
First, you'll need to start a Facebook Shop for audiences to buy seamlessly through Facebook Live.
Once your shop is all set, go to create a Live video for your Facebook account and click the Live Shopping tab, and toggle on "Enable Live Shopping."
Once you're live with shopping enabled, you can click or tap a button that says "Products from Shop" and select the products you'd like to feature as you're recording.
For those getting used to Facebook or Instagram Live Shopping, Facebook offers a helpful list of best practices for streaming on its website. These tips include rehearsing with a private live event, repeating key information about the products, saving the live feed to your timeline, and following up with people who shared comments on your feed after you've recorded.
What to Keep in Mind When Selling Products on Instagram
At this point, you might be ready to sell your brand's products using Instagram's in-app shopping features. However, as you would with any new marketing or selling technique, you'll want to keep a few key things in mind:
Your content strategy is still key.
While it might sound tempting to blast your followers with posts filled with product shots or basic promotional messaging, and hope that users click the Checkout button immediately, some audiences might not respond well to content that feels like a basic advertisement.
Remember, social media users see ads with product shots and bland descriptions daily. If your content doesn't stand out above all the other promotional posts out there, your audiences might disengage from you, even if they like your brand.
Rather than posting basic images or videos of products linked to Checkout, consider going a step further. For example, you could air a live stream tutorial where an influencer discusses your product, or publish user-generated content such as customer testimonials. These types of content will show audiences more valuable details than a basic product shot, while also presenting how real people benefit your product. This could persuade them to click and buy your items much faster.
You'll want to pick the right feature for your company.
While Shops will allow customers to buy a bunch of different products from you all at once, Checkout and Instagram Live Shopping allow you to zone in on specific items or services through your content. While Facebook Shops might be great for brands that can deliver multiple products at once and handle potential high demand, Checkout and Live Shopping could be beneficial for smaller businesses that are more comfortable highlighting one standalone product at a time.
Additionally, if you have a killer supply chain, tons of products to sell, and no time to make content, a Facebook Shop could help you move your inventory. Meanwhile, if you have a great content team, but only have a few key products to sell, you might want to create solid product marketing content paired with Instagram Checkout.
You'll want to monitor your metrics, including revenue.
Although brands don't need to pay for Facebook Shops, Checkout, or Live Shopping, time and effort will still go into creating and maintaining a Shop or content that highlights items sold in Checkout. Because of this, you'll want to monitor the money and engagement-related metrics of each strategy you take on. While these metrics can help you learn what to do, and what not to do, they can also help you determine if these features are worth your team's time.
If you're considering an ecommerce strategy on Instagram or another online platform and don't know where to start in your planning, bookmark our Ultimate Guide to Ecommerce. If you're interested in learning how other brands shifted to ecommerce in 2020, check out this piece.
Editor's Note: This blog post was originally published December 2020, but was updated in June 2021 to add new information about Facebook and Instagram features.