Local email marketing is a low cost, yet highly effective way of getting your company message directly to ideal prospects in your surrounding area.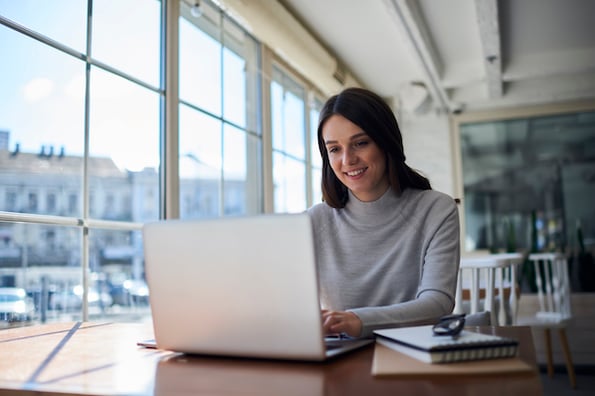 After all, it's the preferred marketing strategy of many organizations, with 81% of small businesses relying on it as their main customer acquisition method.
However, to see positive results with local email marketing (which you most definitely can), you need to get it right.
Email marketing best practices in larger organizations don't always translate well to a smaller scale.
For example, if you're a small cafe based in Manchester, sending emails to thousands of people across the country may not be the best idea since they're unlikely to become long-term customers.
Nevertheless, having no national or global reach doesn't put your business at a disadvantage.
Studies show that more than half of UK consumers (55%) prefer to buy their products or services locally, so the time has never been better to perfect your local email marketing strategy.
Luckily, I've got you covered -- let's get started!
Local Email Marketing
Email marketing is the practice of communicating with current and potential customers through a series of emails to persuade prospects to engage with your business.
Local email marketing is similar. It's the strategy of choice if you're a smaller business with a local reach and customer base.
The tactics local businesses use to attract prospects are going to be different from global businesses, and while this can be intimidating at first, don't worry. Being local can often give you the upper hand.
To illustrate how email marketing can work on a local scale, let's look at an example.
Let's say you run a coffee shop and want visitors to sign-up for your email list. A way you can do that is by making the release of your new drink or roast exclusive to those who sign up for your email newsletter.
That way, you'll have an interested audience, an incentive for them, and more sign-ups for you. And it's not a bad idea for a new tradition, either.
Getting more people to opt-in to newsletters will probably take a little more than just asking — you might have to offer an incentive. However, the incentive can be something you can easily fit into your model, such as a new drink or roast for a local coffee shop.
You might think you're limited if you work for a smaller business with a limited budget, but the advantage of that is that you can do things, particularly in your community, that large businesses can't in their strategy. Your ability to pay extreme attention to detail and create local connections will help you create a strong brand image in your area.
Before you can start sending perfectly crafted emails and reaping the rewards of your efforts, you need to have a curated list of relevant prospects. Let's review how to build a local email list next.
How to Build a Local Email List
There are many ways you can do this, both online and offline. Once you have a list of contacts, you can begin implementing strategies to build a loyal customer base.
Online Strategies
1. Segment your existing contacts.
For most businesses, you'll already have a list of existing customers and prospects, which is a great start.
However, not all of these contacts will be relevant to your local email marketing. Making contact with everyone in your email list, instead of specific contacts is not only time consuming, but unlikely to produce positive results.
To avoid this "one-size-fits-all" approach, you should segment your existing contacts by area.
This means segmenting your contacts into smaller groups to get an overall idea of prospects and customers with similar demographics, attributes and in this case, locations.
You can either do this manually if you don't have a huge contact list, or use a tool if your list is particularly large.
2. Capture information on your website.
When used properly, your website can be one of the most powerful tools at your disposal, especially when it comes to collecting contact information.
Landing pages, pop up forms and chatbots are just some of the ways in which you can capture website visitors' details easily.
If you have a blog, you can promote email subscriptions by offering content on a regular basis in exchange for prospect information.
A newsletter is a great way to attract prospects who are genuinely interested in your business, and can form the basis of your local email marketing.
Offline Strategies
1. Encourage subscriptions.
As well as promoting email subscriptions on your website, you need to be encouraging prospects and customers to sign up face-to-face in your store or office.
This way, potential customers get to see the face behind the brand, and may be more inclined to learn more about your business or industry.
Try to use a mobile device (such as a tablet) to capture information if you can. Handwritten email addresses are not always legible, and you don't want to lose a potential customer because of terrible handwriting.
2. Attend or host local events.
As I mentioned, people (us Brits, in particular) are often proud of their local areas, so don't be afraid of getting more involved in the local community.
Find out what events your prospects are attending, and go to them. Or even better, host your own. Events incentivize new prospects to visit your brick-and-mortar shop, and give existing customers an excuse to visit. Hosting an event and using it as a way to gain more email subscribers earns you great exposure you might not have had before.
Plus, it helps you get more eyes on your emails.
Again, you could use tablets to collect information, or hand out business cards promoting your email newsletter. To capture details quickly and efficiently, use short URLs mentioning your website, and utilize QR codes for easy scanning. Not only does this help you gain more prospects, it also makes your business more memorable.
3. Join forces with other local businesses.
Collaborating with other organizations is often overlooked by larger businesses, but it's something that small, local businesses should be actively leveraging.
For instance, a local coffee shop could be selling pastries and cakes made by a nearby bakery, which offers a win-win situation for both businesses. The coffee shop gets sweet treats to sell, and can direct customers to the bakery (their website, or their newsletter) in return.
This is just one example, but building relationships with local businesses can be a great way to build your email list and establish a better presence in your community.
Once you've gathered your email list full of prospects eager to hear from you, it's time to start crafting and sending emails that are going to actively engage them.
To create attractive emails with ease, you could use a tool such as MailChimp or HubSpot. Be sure to segment your lists to get your emails sent to the right people, at the right time.
Next, let's talk about some ideas for local email marketing that you can try implementing today.
Local Email Marketing Strategies [+Examples]
To ensure that your local email campaign is worth the investment, every email you send must be relevant, timely and engaging. At first, you may be tempted to mimic the email marketing practices of larger businesses, but don't -- being local is your advantage.
To help you, I've listed my top tactics for local email marketing success, and included some of the best examples I've seen recently.
1. Promote new products with offers.
If your business has recently released a new product or service, promoting it through email is a great way to let your prospects know about it.
However, instead of simply singing praises about how great your business is, you need to make your prospects see the value in your product or service. One way to do this is to offer them something in return.
Limited time offers or vouchers are an effective way of engaging not only your prospects, but existing customers. After all, who doesn't appreciate a freebie, or some discount?
Port St. Beer House, a Manchester city centre pub, utilized this simple yet effective strategy to promote the launch of their new membership scheme.
The subject line of the email "New year new ME...mbership!" plays on tropes of New Year's resolutions that many of us promise we'll stick to (but always give into temptation), and uses it in a clever way to mark the launch of their new app.
What this email does well is adopt a friendly, conversational tone that pokes fun at their old membership cards -- "the age of the card has been and gone" in favor of their new app.
After prompting recipients to download their app, they even sneak in some January offers at the bottom of the email as a reward, including £2.50 worth of points to spend on their new membership app -- a nice touch.
If you're a business with a loyal customer following (much like PSBH) then it will serve you well to offer your customers rewards and discounts every once in a while.
Your existing customers will appreciate the thought and, as this email shows, you don't have to offer the world to attract new people to your business.
PSBH have even joined forces with other local businesses (Common & Co) to appeal to people in the Manchester area and extend their reach beyond their own customers.
2. Keep it personal.
If there's one thing every business needs to know by now, it's that personalization works -- so much so that personalized emails deliver 6 times higher transaction rates than generic ones.
However, personalization doesn't just mean putting someone's name in the subject line or preview text of an email (although you should do this).
Additionally, you should be adding specific details into your email that appeal to your prospects interests.
This strategy is perfect for local email marketing, as you can use a number of personalization techniques, such as including subject lines relevant to your local area.
That's exactly what Yard & Coop, a Manchester-based restaurant did, in their email marketing campaign back in December, where they offered recipients free drinks in exchange for donations to the local food bank.
When I received this email, it engaged me instantly. It mentions my local area in the preview, creating a sense of urgency. "Manchester!" catches my attention, and makes me want to open the email. It also appeals to a local cause I care about, as well as being seasonal -- bonus points.
This is local email marketing done brilliantly. It checks all the boxes by referencing location immediately and catches the reader's interest through creating a sense of urgency and excitement. It also offers customers something in return for donating to a good cause in the local community.
3. Ask for feedback and reviews.
For local businesses, customer retention is extremely important.
However, to keep your customers, you need to know what your customers feel you do best. Asking for feedback or reviews is an excellent way to see how your customers feel about your business, and how you fare amongst the competition in the local area.
That's why I recommend asking for opinions wherever and whenever you can, but doing this through email is a great place to start.
Try sending emails that ask for feedback from customers who have visited your business recently, such as "How did we do today?" and make it easy for them to answer -- perhaps offering a scoring system of 1 to 5.
This way, you can gauge an idea of where your customer service needs improvement, and start making positive changes.
Even better, encourage customers to leave reviews. When 84% of people trust online reviews as much as a personal recommendation, they make a huge difference on how potential customers view your business, particularly in smaller areas.
Take this email from Albert Schloss, a popular German-themed bar in our local area, that has locals flocking to its doors every weekend.
They recently sent out emails to their mailing list encouraging their customers to vote for them in the Manchester City Life awards, in an enthusiastic email that thanks their loyal customers for getting them shortlisted.
Although the bar is actively seeking votes in this email, it shows how you can gauge customer opinion through local email marketing.
If recipients vote for them then great, they're doing a fine job. However, even if recipients don't vote, they still let potential customers in their email list know that they have been nominated for the award, in the hope of sparking their intrigue.
4. Make your subject line a local one.
In the fight for maintaining relevance in a flooded email marketing inbox, you have to stand out from the subject line and beyond.
While bigger companies' campaigns have to be general with mass email copy, a local company's marketing team has the edge of inserting local language to communicate with customers on a deeper level. They have the advantage of sounding more relatable.
Starting with a local subject line will entice email recipients who live in close proximity because it's more appealing. For example, if I were to receive an email from my favorite coffee chain that read, "Hey Boston: Coffee and a show?" instead of "Sign Up for Global Happy Hour on Friday", I'd open the first option, but delete the other from my inbox.
5. Make it easy to subscribe.
Make sure the steps leads need to take in order to subscribe are easily comprehensible. If people have to search for a way to opt-in to your emails, they may give up and not subscribe at all.
In order to engage people and make them more interested in signing up for your newsletter, they should be able to do it in a way that's easy to comprehend. Additionally, emails should only have a couple of key elements — shareability, a call-to-action, and a simple form — to be effective.
The option to subscribe should be clearly labeled on a webpage and the form should have more fields than just name and email address. You can find a more in-depth tutorial about email design in this post.
6. Include a promotion in your email.
Local promotion is an advantage of people who own local businesses. Similar to hosting events, promotions are another way to grow your email list by offering something in return.
Special discounts, a complimentary perk with sign-up, or exclusive coupons are all ways you can include promotion in your email. Promotions are a great idea because they can be a low-cost option for showing existing customers and leads that you care about their business.
Think about it — if your favorite local grocery store was offering a 10% discount on your bill by signing up for email newsletters with more coupons, would you sign up? I sure would.
7. Segment your audience.
To further personalize emails and heighten the customer experience, you can separate email lists into smaller subgroups defined by certain characteristics, such as age or hobbies.
What this process does is help you make more informed decisions about which customers receive certain emails.
The information you gather about your audience will help you create special content tailored to the interests of your customers. For instance, if a hobby that's consistent with some of your audience is wellness, you should consider hosting a wellness event where attendees are required to sign up for wellness-themed emails.
Generally, segments are comprised of demographic information that can be collected as part of the sign-up process. To get more information about audience segmentation, check out our post about it.
8. Check your data.
Automated email software is imperative to use to check the performance of your emails. You want to see all the hard work you put into emails pay-off, right? That's what this software can help you do.
Email software tracks metrics that can help you improve your emails and see higher ROI on your email marketing strategy. With email software, you'll have access to data like subscribe/unsubscribe rates, open rates, click-through rates, and conversion rates.
In some cases, email software can even assist with the creation of the emails themselves. Depending on the software, you might find email templates to help you accomplish your goals. For example, HubSpot's email marketing software offers templates for opt-in emails, responsive emails, calls-to-action, and simple forms.
You won't have to spend extra time collecting the data yourself, because all of your content will be in one place. You will be able to send automated email messages that look professional, are GDPR compliant, and have all the components you're looking for. If you don't already have automated email software, it could be the missing piece you need.
Local email marketing can be a tricky business if you aren't sure where to begin, but hopefully our top tips and best examples can help you get started. Ensuring you get your emails seen by the right people, in the right location, at the right time is key.
Remember, you don't have to be a huge business to get yourself out there. Crafting an email strategy that appeals to your target audience, encourages their input, and offers them something valuable is all you need to do to have success in your local area.