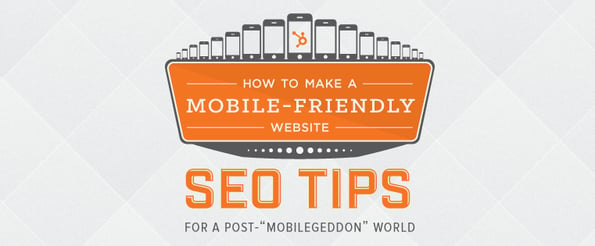 The search engine goliath Google hath laid down its wrath once again -- this time targeting the mobile web.
On April 21st, 2015, Google began rolling out its "mobile-friendly" update, which makes mobile-friendliness a stronger ranking factor for mobile searches. The aftermath of this rollout, dubbed "Mobilegeddon," has resulted in thousands of non-optimized websites plummeting in mobile search results.
According to the Searchmetrics blog, some of the websites most-affected by Google's mobile-friendly update include reddit, NBC Sports, SongLyrics.com, and Upworthy, just to name a few.
The good news in all of this: "Mobilegeddon" wasn't really the end of days for non- or poorly optimized mobile websites. Google's algorithm runs in real time, so even if you weren't able to get your site up to snuff before the April 21st launch date, you can (and should!) update it now and Google will reward you for it in its mobile search rankings.
To help ensure that you have all of your mobile SEO bases covered, we created a new guide: How to Make a Mobile-Friendly Website: SEO Tips for a Post-Mobilegeddon World.
The guide is available both as a .pdf file and as a responsive sitepage that you can view on a mobile device. Inside, you'll find information about Google's mobile-friendly update and how you can test your site for mobile-friendliness, as well as tactical tips for optimizing your website for mobile SEO and usability.
We'll also cover the differences between Google's three approved mobile configurations: responsive design, dynamic serving, and mobile-only websites.
Do you have any tips for making websites for mobile-friendly? Sound off in the comments section below.