First and foremost, I need to give credit where credit is due.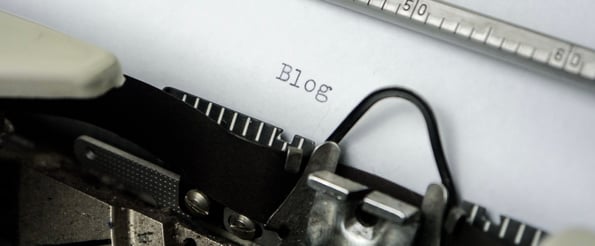 The idea for this post spawned from Steve Rayson's incredibly interesting and well-researched post, "We Analyzed 100 Million Headlines. Here's What We Learned."
Yes -- I even borrowed the headline structure.
But if you haven't read Steve's post, I suggest doing so immediately. It offers excellent insights and data points on not only headlines and their importance, but also, on content marketing and social media in general.
In addition to all the valuable and actionable information about headlines, I was struck by how much we can learn from analyzing chunks of data like this. Couple this new zeal for writing a data-backed piece with our goal of getting published on the HubSpot Marketing Blog, and here we are: analyzing the 39 most-shared HubSpot Blog posts over the last year, and sharing what we found.
Couple that new zeal for writing a data-backed piece with our goal of getting published on the HubSpot Marketing Blog, and here we are. Over the past year, my team at WSI analyzed HubSpot's 39 most-shared blog posts -- and now, I'm sharing what we found.
What We Learned From the HubSpot Blog's Most-Shared Posts in 2017
Marketing Reigns Supreme
As many consumers of HubSpot content know, the company separates its blog into three main categories: marketing, sales, and customer success.
It's probably no surprise, but of HubSpot's 39 most-shared posts of the last year, 38 of them come from within the marketing category. A single post from the sales blog made it onto the list, coming in as the 13th-most-shared HubSpot blog post in the last 12 months.
The folks at HubSpot likely already know this about their blog. Readers and potential customers, in turn, learn that at HubSpot's core is the concept of inbound marketing -- and the Marketing Blog serves as a go-to resource for this type of information.
The takeaway here for businesses, agencies, and marketers is to become acutely aware of which content your audience is most interested in reading. Which type of content and topics does this audience engage with and share the most? If you don't know, find out. Then, create more of that goodness.
Numbers, and Years, and Words ... Oh, My
If you thought I was going to link and talk about Rayson's excellent post on headlines -- and not discuss headlines -- you were way off.
At WSI, we analyzed a much smaller dataset than Rayson did, but still got some fascinating results -- specifically, around certain attributes.
Those attributes include numbers, years, and total words -- as evidenced by the above section header. Of the 39 posts in question, just under half contained a number in the headline. Seventeen posts had nine words or fewer in the headline, and 11 used a year.
The longtail: It lives.
Perhaps more telling, however, is the fact that only seven posts had none of these characteristics. Here's the breakdown:
As you can see from the chart above, out of the 39 most-shared HubSpot blog posts of the year, very few contained no year or number, and had more than nine words in their headline. Fourteen posts included at least one of the headline attributes -- a number, a year, or fewer than nine words in their respective headlines. And, 18 out of the 39 most shared blog post headlines combine at least two of these three headline attributes.
Want to see similar results? Consider crafting post headlines with numbers, years and fewer than nine words. Have a look at the title of this blog -- you might notice that we included two out of the three.
The Infographic Lives
Perhaps you've heard rumors that infographics are dead. Whether it's because they've been overdone or have just lost their luster, we've personally noticed that people seem to love talking about the downfall of the infographic.
But based on our analysis of HubSpot's 39 most-shared posts of the year, I think the rumors of the infographic's demise are greatly exaggerated.
Here's my proof: 13 of the top 39 most-shared HubSpot posts -- just over 33% -- included infographics. I don't know about you, but to me, it sounds like readers still like to digest facts and data via infographic format ... and share them, too.
Specifically, if you have plans to include guest blogs on your site, try to target those who are offering infographics, as many of the ones published on HubSpot blogs are from third parties.
In the End ...
I hope you take away at least two things after reading this post.
1) Actionable Insights
After analyzing HubSpot's most-shared blog posts, we were able to determine some common elements that you can leverage within your blogging strategy, to help make a difference in shares and engagement. Hopefully, the process of reviewing HubSpot's 39 most-shared posts of the year has shown you what works well on an industry-leading blog, and how you can find out what's working on your blog, too. And, seeing as blog.hubspot.com has 4.5 million monthly views, we'd like to think this outlet leads by example.
2) Inspiration
Second, I hope you feel motivated to create a similar analysis, and a blog post based on the results. When creating this post, we saw how much can be learned from some research and graphs.
Using BuzzSumo, for example -- which we've used on the WSI blog before -- to gather the social share and engagement data, and Canva to make the charts, you, too, can share some actionable best practices with your fellow marketers.
Make no mistake: I'm not saying it's easy to put a post like this together. But, it's not as daunting as it might seem.
If there are any other patterns or trends you've noticed that can make a blog post more engaging, feel free reach out to WSI on Twitter or Facebook -- we'd love to hear about it.