"We've lost our way."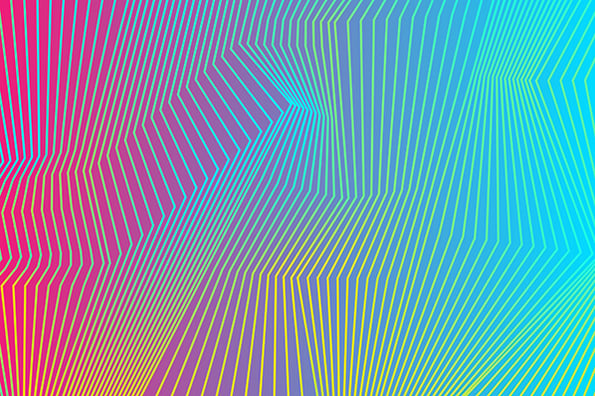 I've heard this from clients countless times. And it's no wonder people are saying this: today's businesses have to evolve very quickly because employees rarely stay in one job for their whole careers and technology is growing so fast that it's a constant battle to keep up with the next new thing. The stress can be overwhelming. I went through it myself at a time before Sub Rosa was what it is today.
Often the best way we inspire our clients for the future is when we connect them to the most indigenous part of themselves, to understanding why they were founded and why they are still here.
We help them reconnect by exploring their:
• Origin story: How it all began.
• Language: Your shared lexicon.
• Traditions: How you engage your community and acknowledge milestones.
• Purpose: Your reason for being.
Think about it: these are the building blocks of every thriving community. Whether in a tribe, a religion, or a corporation, these four building blocks are what provide meaning and create the connective tissue that forms a lasting foundation from which to grow.
A Tradition In Denim
At a meeting with a Levi's executive, he told us that the company had missed a major opportunity by not participating in the "premium denim boom," and it was now suffering both reputational and financial challenges. The "premium denim boom" had occurred when a number of high-fashion brands entered the market and began selling $200-plus pairs of jeans. During that time, Levi's had maintained its traditional price point of around $39, and as a result, its jeans had acquired a low-end reputation and were considered less chic and no longer fashionable. The company was experiencing a significant sales slump.
We had been involved in a similar conversation not too long before with Absolut Vodka, whose management felt the company had missed out on the "premium vodka boom." Apparently this premium boom was a phenomenon in a number of sectors. In the 1980s, Absolut was a top-shelf vodka. But in the 1990s, competitive vodka brands such as Grey Goose and Ketel One came onto the market with a more premium-priced product.
Absolut, like Levi's, had stuck to its price point and dropped to a midtier status, losing market share to the new entrants. Ultimately Absolut found a way out of this by creating its own specialty, limited-edition lines, such as Absolut Brooklyn, created in partnership with Spike Lee, and premium-crafted versions such as Absolut Elyx, which was sourced and distilled in a manner designed to compete with other premium vodkas.
Levi's needed a strategy to help it overcome a similar challenge. They had hired Wieden + Kennedy, a wellknown and successful advertising agency, to help rejuvenate the brand. Their campaign, which would later be known as "Go forth," was being shot by a famous fashion photographer, and it would draw on inspirational imagery and language from well-known American authors such as Walt Whitman and Jack Kerouac. It would depict a new era of American nostalgia, and it was sure to capture attention. Levi's wanted our help in turning that attention into action.
Our job was to make sure that once they had people's attention, there would be have something to act upon and a real reason to care about the brand. This is the sort of integrated, complex challenge we love to solve, and we first began by focusing on the brand as we knew it. The company made denim and sold jeans (primarily) at a modest price point. They had once been the jeans of Marlon Brando and Steve McQueen and later the jeans of rock stars from the Rolling Stones to the Ramones. But somehow the company had lost its grip. We asked what had come before Brando and Jagger? Levi's had begun making jeans in 1853. What had the company stood for then, and what was its origin story?
It's fairly common knowledge that Levi Strauss & Company started out as a brand of pioneers. The men who had set out for the gold hiding in the uncharted lands of California during the famous Gold Rush of 1849 were known as the 49ers, and they had taken a big gamble, often risking life or death, to try to strike it rich. Those tough men needed tough jeans, and that's what Levi Strauss produced. They had reinforced stitches and held up during hard work.
Over the coming decades, Levi's rugged jeans continued to be a staple of the hardscrabble masses. Factory workers, laborers, farmers, and all manner of builders and fixers wore Levi's as they headed out to work. They were the jeans that helped build America. We had to tell the story in a way that would ignite a newfound interest in the hearts and minds of new consumers and (hopefully) would bring back some customers the brand had lost along the way.
Panning for Gold
We asked ourselves, "Who are our modern-day pioneers?" After all, we're not settling the West anymore, and many hard-labor jobs have since been shipped overseas. We wanted to find people who were embodying that spirit of progress and hard work and pull them into a new conversation, one that celebrated their sense of craft, of making things, of the integrity that comes from doing that kind of work well.
After a few weeks of development, we had created a program we called Levi's Workshops and sent it off to Erik and his team. We admitted that what we were giving them was "only 75 percent of the plan." The rest would have to be left open to serendipity. We knew we were going into the unknown, like the gold panners of the nineteenth century, and similarly we knew something about what we'd find but not everything. Like any good prospector, we knew to leave room for the unexpected. After all, you never know where you might strike it rich.
Together, our two teams became one unit. It didn't take long for us to develop a working and speaking lingo, a kind of shorthand. When we said "pioneer," we weren't thinking of a grizzled old prospector chewing tobacco and swilling whiskey, we were imagining today's artists, craftspeople, designers, teachers, and builders. When we said, "Go forth," we knew we were looking for the spirit of adventure and discovery we wanted people to feel when they interacted with the brand. This shared language was built upon the origins of the brand, yet it was contemporized and translated for today. It drew our own teams closer together and became contagious throughout Levi's organization.
Within months we were ready to open our first Levi's Workshop in the heart of San Francisco's Mission District, which was chosen because the neighborhood was thriving with diversity and craft. It felt like a pioneer town for new ideas.
The programming was built on collaborations with "pioneers" from the Bay Area. Right down the street from us, the writer Dave Eggers had opened his first whimsical tutoring location (themed as a pirate shop), where volunteers taught kids the value of creative writing. We partnered with them and paired the kids' writing with artists who created original artwork for their stories. The kids got to watch the books being printed in the shop, and they were dazzled as they flipped through a book that had come to life from their story.
We brought in Alice Waters, a pioneer of California cuisine, and designed a beautiful letterpress harvest calendar that supported the work of her charity, the Edible Schoolyard Project. She hosted a small dinner in the space and signed copies for us to sell at auction, with the proceeds benefiting her cause as well as the Levi Strauss Foundation, the company's charitable organization.
Not only did each project bring into the workshop a compelling pioneer to help create programming, but every piece of programming was designed to reach different subcultures and niche audiences in the Bay Area with authenticity.
These new traditions we were creating for the brand were building on Levi's legacy of engaging with powerful subcultures. From gold-panning pioneers to punks on the Bowery, Levi's has always been the uniform of the brave and status quo challenging. We built programming for the literary community, musicians, foodies, inner-city youths, and more. If you were willing to "Go forth" and try something different, we wanted you to know that Levi's was with you.
Our work with Levi's showed us the value of looking back to a brand's indigenous roots and bringing thoughtful inspiration and wisdom into the present. Admittedly not every company has a brand that is more than a hundred years old, but every business does have an origin story.
Excerpted from Applied Empathy by Michael Ventura. Copyright © 2018 by Seed Communications, LLC d/b/a Sub Rosa. Excerpted with permission by Touchstone, an imprint of Simon & Schuster, Inc.
You can purchase Applied Empathy on Amazon.