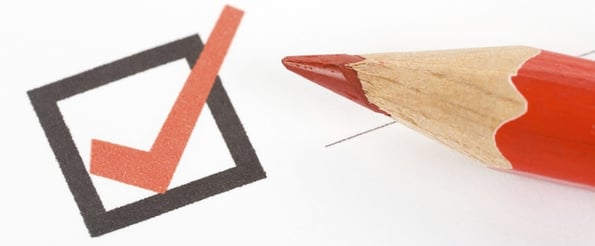 The holidays are coming quickly. Are you ready? Maybe you've already started your prep work so you won't struggle when the orders start rolling in. If not, now's the time to start decking the halls. Sometimes you need more than a brief overview to get everything organized. That's why this checklist is everything you need. Ready to get started?
1) Mobile Responsiveness
Not set up for mobile shopping? Your customers will go elsewhere. Projections say 30-35% of shoppers will complete their purchases on mobile devices.
2) Site Traffic
Not used to an influx of visitors to your site? You don't want to lose valuable sales while your site is down. Be ready for anything.
3) Site Speed
If your site takes more than three seconds to load, you could lose up to 40% of your buyers. Check your site speed and streamline whatever you can.
4) Content Calendar
If you haven't already started planning your blogs, videos, tweets, and Facebook posts, get on that pronto. Some are already advertising for the holidays, which puts you behind the times.
5) Social Inbox
Know what your buyers are saying about you on social media? Now's the time to start listening. Be ready to meet their needs when they mention your company in social channels.
6) Sales Planning
Nothing is more embarrassing than launching a sale with the wrong prices and products. Even more embarrassing is losing so much money with your accidental sales that you have to recant. Plan early and pay attention to every single detail. Keep a spreadsheet with all information so you can come back to double-check.
7) Sales Emails
You need time to plan the right copy for your sales emails. If you wait too late, you'll miss your chance to really move buyers with your words.
8) Graphic Design
Don't leave all the design work until the last minute, or you might not have a graphic designer on staff for much longer. Get all your graphics ready to go—and there will be a lot—well before you're ready to use them. Emails, website banners, CTAs, gift guides, blog headers, PPC ads… The list goes on.
9) Ad Keywords
Do you know which keywords you'll use for your pay-per-click ads? If not, start planning now. You'll be in competition with many companies for top search spots, so using the most popular choices isn't an option. You need a strategy, and strategy takes time.
10) Ad Copy
With your keywords chosen, it's time to consider your ad copy. You need to make sure those terms fit naturally in your copy. If they don't, you won't get anywhere with potential buyers.
11) Abandoned Cart Emails
Start planning early for those who'll inevitably leave your site without making a purchase. Keep in mind that 75% of those deserters do plan to buy; they may just need a little nudge.
12) Social Media Ads
With paid options extending to Facebook, Twitter, Pinterest, and even Instagram, you need to determine the best outlet for your paid ads. Then make sure your message fits your outlet and audience.
13) Plan Shipping
If you want to offer some shipping deals this season, start planning now. You'll need to adjust your checkout page so that everyone gets the shipping plan they need. Remember that shipping prices are the number one reason for cart abandonment.
14) Plan Staffing
Will you need extra hands on deck during the holidays? Now's the time to plan for it rather than the day of Black Friday and Cyber Monday.
15) Plan Returns
With a higher purchase rate during the holidays, you also have to be prepared for a higher rate of returns. Sometimes people will make gift purchases that just don't work out. Are you ready to accept those products back and process refunds or exchanges?
16) Track Traffic
To plan for future holiday seasons, you'll need to know your traffic for this year. Keep an eye on what drives people to your site so you can tweak the results and get even more buyers in the future.
17) Checkout Optimization
Having an optimized checkout page is key for successful holiday season. Make sure your checkout is one page, has a guest checkout option, and offers multiple payment options.
18) Customer Service
Are you ready to field all questions and complaints? Someone should be alert at all hours to keep an eye on social channels, answer the phone, or respond to emails. Keeping buyers satisfied is one of the most important tasks you'll tackle.
And now you're ready… theoretically. If you've never experienced a holiday sales season, nothing can prepare you for what's about to come. At least you'll have all your ducks in a row!