Finding it increasingly difficult to capture the attention of your target audience? Can't seem to actually deliver on their expectations? In today's marketing landscape, the competition is heating up.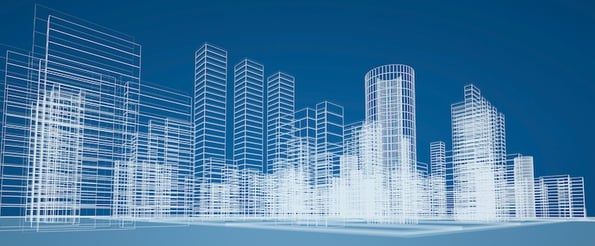 As a result, marketers are getting more creative, experimenting with new content mediums, and varying their approaches to bringing in targeted new customers. From listicles to infographics to video content, those who are taking action to find out which type of content resonates best with their audience are coming out on top.
What can you do to stay in the game? Try the Skyscraper Technique.
Designed to help you create content that actually drives traffic, this method has helped me earn over 70,000 page views from just one post. To help you get started, I'll walk you through the technique below, show you how I've used it, and provide a helpful checklist to ensure you don't miss a beat.
What's the Skyscraper Technique? (And Why Does It Work)
Created by Backlinko's Brian Dean, the Skyscraper Technique is a system for turning content into high quality backlinks.
Here's how it works: You start by researching popular trends, topics, and already well-received pieces of existing content across the topic areas your business typically covers. Then, you look for new and unique ways to create content that communicates a similar message -- with a twist. This might mean that you leverage a new, more engaging medium, update the statistics, or employ a better design.
Once you've created a new and improved piece of content, reach out to the folks that have already linked out to similar content to put your piece on their radar ... and hopefully earn a link.
This technique works really well for a few reasons:
There's already demand. By discovering existing successful content, I've already established that there's proven demand in the marketplace for content around the topic I'm considering addressing. From here

it's important to examine

why

that individual piece of content was so successful. Did it solve a problem for the readers? Was it particularly entertaining?

You're dealing with a primed audience. If you can create something even better than the original resource you come across, you'll have the potential to really excite the existing audience for that piece. If the topic you select is timely, I recommend simultaneously

building out a target list of brands, publications, and influencers who either shared the previous piece or linked to it so you can reach out right away.

There's serious ranking potential. Google has likely already indexed the existing resource well. In creating something that's even better, you have the potential to topple that older piece of content, outrank them, and drive in more traffic -- especially if you win those high quality backlinks by reaching out.
How I Used the Skyscraper Technique to Drive 70K+ Page Views
Earlier this year, I saw Fast Company post an article about a new freelance hourly rate calculator that was making its way through the freelancing community. In just a matter of weeks, it had been written about or mentioned by almost every online publication, brand, and influencer that weighs in on freelancing-related topics.
The Fast Company article already had thousands of shares and was the clear winner in terms of search rankings. Because this specific niche topic aligned well with much of the business content we produce over at CreativeLive, this was a great opportunity to piggyback off of the proven demand and clear success of that existing piece of content.
I hypothesized that presenting the same solution to freelancers -- helping them calculate the hourly rate they should charge for their services -- in a more visually appealing manner, could be a big hit.
To take advantage of this, I worked with our design team to develop a high quality infographic on calculating your freelance hourly rate and strategically built many distribution opportunities into the design of the infographic. I made sure to mention several notable online tools and services that are useful for freelancers, with the intention of asking them to share once the infographic went live.
We also quickly put together an ebook on the essentials steps to launching a freelance career. This was done the week before the infographic was published so that we could tie a topically relevant call-to-action to the bottom of the post and capture more leads for our freelance-related classes.
After publishing, the infographic was an instant success with our existing audience. From there, I used BuzzSumo to identify all of the other brands and blogs that publish and share content related to 'freelance hourly rates' and reached out to each of them, asking if they'd be up for sharing or republishing a uniquely written post featuring our infographic.
The result? This post has been shared over 8,200 times and we've now outranked the Fast Company article for our key search term of 'freelance hourly rate.'
We've driven a total of 72,000+ page views and 3,648 new email subscribers from this post since it was published, not to mention the dozens of valuable backlinks and re-published versions of our infographic that continue to go up on freelance-related sites around the web.
6-Step Checklist for Using the Skyscraper Technique
Ready to try the technique out? Here's a quick checklist to guide your execution.
1) Research and uncover opportunities.
Set up Google Alerts for keywords related to topics you want to cover, use BuzzSumo to research the pieces of content that have been most-shared around specific keyword phrases, and analyze opportunities based on search volume with HubSpot's Keyword App or Google's Keyword Planner.
2) Build a list of potential distribution partners.
Start with who you know. Are there any brands, blogs, or influencers you know that would genuinely find this piece of content interesting? From there, jump back into BuzzSumo add the other websites and people that have published or shared content like yours. Chances are, they have an audience that would love to hear about your great new piece of content.
3) Create better content.
If you stumble upon a blog post from a competitor on a topic that you'd love to cover, perhaps you could make an infographic, video, or even a more in-depth guide that could deliver more value. Consider which content medium your audience engages with most, and start by relying on the skills your organization is best at.
4) Promote to your audience.
Getting that initial buzz going with your own audience is essential to showing social proof before reaching out to other brands and influencers. Share on all of your social channels, with your email list, and internally with your employees.
5) Reach out to the right people.
Now that you have some momentum picking up with your great new piece of content, it's time to spread out and start sharing with your list of targeted influencers, brands, and bloggers who publish and share related content. In your reach out message, be sure to show genuine interest in them, make your ask very clear, and provide them with sample copy they'll be able to copy/paste.
6) Stay current.
Over time, the usefulness of your amazing piece of content will decline. Others will publish new content on the topic, the industry will change, and new alternatives will arise. Updating your content so that it stays relevant to your audience is crucial to maintaining the value you worked so hard to create.
Have you tried the Skyscraper Technique? Share your experiences in the comments section below.