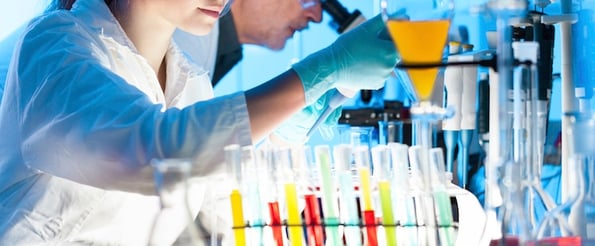 This post originally appeared on Agency Post. To read more content like this, subscribe to Agency Post.
When our jeans no longer fit, we buy new ones. When our coffee pot starts to make a funny noise, we beeline it to Bed Bath & Beyond to pick up a replacement. Seems reasonable, right?
So what makes your website any different? When performance declines, will you settle for the same results month after month? Or will you make a change?
Your website should be viewed as a constant work in progress. Your designs are not intended to be permanent, but rather, they should evolve to fit the needs of users over time.
So to get you started on the path of continuous improvement, we've collected a list of helpful user testing tools and resources that will have you analyzing your website in an entirely new way.
10 Usability Testing & Research Tools
1) CrazyEgg
CrazyEgg is a heat mapping software that enables users to gain a better understanding of how visitors are interacting with their website. With this tool, you can track multiple domains under one account and uncover insights about your site's performance using four different intelligence tools:
Heat map: Uncover where people are clicking on your site to determine what elements are converting and which aren't.
Scroll map: Identify how far down users are scrolling so you can optimize the content above the fold.
Overlay: See the number of clicks different elements on your page are receiving to evaluate performance.
Confetti: Distinguish clicks from different referral sources, search terms, and more to see where you should be focusing your efforts.
Pricing: CrazyEgg offers four different pricing packages that range from $9 per month to $99.
2) Loop11
Loop11 is an easy-to-use tool that allows users to create a new usability test by entering a few simple details. Once created, it allows you to customize your test template, assign tasks and objectives, and ask usability questions such as "how would you describe this website?" or "what features stuck out most to you?"
Once you finalize the details, you'll be able to source participants through a number of different avenues. For example, you can create a pop-up for your website and recruit testers using a service like Ethnio.
Pricing: Loop11 offers three pricing packages based on the size of your company: Micro ($158 per month), SMB ($410 per month), and Enterprise ($825 per month). Users also have the option to pay as they go, starting at $350 per project.
3) Mouseflow
Missing out on conversions? It could be your form design ... but how can you know for sure?
Mouseflow is an analytics tool that gives users the ability to record their visitors experience with their website to identify patterns and trends in terms of mouse movements, clicks, scrolls, keystrokes, and form fills. The tool also offers heat maps to help users visualize what aspects of the page visitors are viewing and interacting with most.
The best part? Mouseflow makes it easy for agencies to keep their clients informed by enabling multi-user accounts, session-based page support, as well as an easy way for users to download and share reports.
With access to these insights, you can optimize your website based on user behavior to create more meaningful interactions.
Pricing: Mouseflow offers four different set packages ranging from $19 per month to $399 based on the number of recorded sessions you want.

4) Attensee
When a visitor lands on your site, they'll decide in moments whether or not it aligns with what they're in search of. This makes determining how to position your website content to ensure that it speaks to the right audience and in the right way a priority. Rather than guess-and-check, the Attensee software mimics eye-tracking -- without the extra hardware and cost -- to generate data that helps users understand which content is drawing and holding the attention of their visitors.
Pricing: $49 per month
5) HotJar
HotJar is an all-in-one analytics and feedback software that helps users identify opportunities for improvement using a number of tools including:
Heatmaps
Visitor recordings
Conversion funnels
Form analytics
Feedback polls
Surveys
User tests
Using the insights generated from these tools, users can then improve the usability of their navigation, remove ignored content, identify confusing areas, adjust page copy, etc.
Pricing: Hotjar offers three different packages that range from free to $89 per month based on the page view count your site sees each day.
6) The User Is Drunk
Richard Littauer is a UX professional and developer. Outside of his regular day job, Littauer developed The User is Drunk to provide users with an alternative view of the traditional user test.
You see, the difference between Littauer's service and almost all the others on the market is that he performs each test under the influence. He writes: "One of the core tenets of UX is that you've got to design like 'the user is drunk.' Any feature of your site has to be able to be used by someone who could be drunk -- because, invariably, the user will mess it up otherwise. Wonderful idea. The thing is, it is hard to test. I and a lot of beer will test this for you."
Littauer sends each website owner a document outlining the problems of the website and a screencast of him reviewing the site.
Sound offbeat? That's because it is ... but we tried it anyway. Here's what Littauer had to say about HubSpot's website.
Pricing: $250 per site
7) The User Is My Mom
Organized by The User Is Drunk's Richard Littauer and entrepreneur and developer Scotty Allen, The User Is Your Mom employs Allen's mom to review your website.
While it may sound a little silly, the review is designed to uncover barriers and distractions that well-seasoned web users are often blind to.
"My mom tutors high school students and likes quilting and hiking. She yells at her computer, doesn't know what a Twitter is, and struggles to find windows she's minimized. You should design with your mother in mind. If she can't understand your site, others will struggle as well," states the website.
Pricing: $100 per site
8) Morae
Morae -- one of the leading usability software tools on the market -- offers a sophisticated suite of tools to help users collect data that can be used to inform their optimization strategy.
Recorder captures audio, video, on-screen activity, and keyboard or mouse input.
Observer allows users to observe a tester's website engagement in real time.
Manager makes it easy for users to bring their tests full circle by calculating metrics, generating graphs, and creating highlight videos.
Pricing: The software suite is priced at $1,995.
9) Userfeel
Userfeel is an online usability testing service that provides users with a way to quickly understand how visitors are responding to a website or specific landing page.
A key element of this platform is its multilingual network of testers, which will be useful for those with global clients and campaigns.
To give you a better idea of what you can expect from your investment, check out this sample results page which includes a usability video as well as written responses to user questions.
Pricing: Each online test is priced at $39.
10) Peek
Looking to get a "peek" into the mind of your users?
Peek from UserTesting is designed to give you just that by making it easy for you to connect with a real person to uncover real insights about your website's usability.
The tool is both fast and free, making it the perfect solution for marketers who are looking for a quick turnaround. All that's required is your website URL, name, number, and email address, and you're on your way to receiving a five-minute video of input that can be easily shared with your colleagues.
Pricing: While Peek offers an entirely free version of its service, users can upgrade for more features starting at $49 per video.
What are your favorite using testing tools? Let us know in the comments section below.