"Unriddled" is HubSpot's weekly digest of the tech headlines you need to know. We give you the top tech stories in a quick, scannable way and break it all down. It's tech news: explained.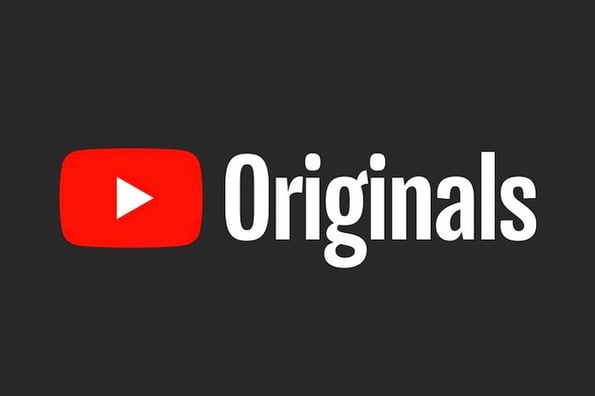 Unriddled: The Tech News You Need
1. YouTube to Remove Its Original Programming Paywall
Fans of YouTube Originals, rejoice: The video-sharing platform says it will no longer keeps its premium shows behind a paywall, and will instead move them to an ad-supported model. According to Variety, this program will be available for all to view for free -- or, at least, available for the cost of having commercials. The change comes alongside a move to also create more original scripted series, moving the focus from "YouTube celebrity" content to that with traditional stars or celebrities. Read full story >>
2. Goodbye, Google Hangouts
According to 9to5Google, rumor has it that the consumer-facing version of Google Hangouts will no longer be available after 2019 -- which, the story says, is not exactly a surprise "since Google essentially ceased development on the app more than a year ago." However, it appears that enterprise versions of Hangouts will still be available, by way of such features as Hangouts Chat (built to resemble workplace chat and productivity platform Slack) and Hangouts Meet (a video meeting tool). Read full story >>
3. Instagram Unveils "Close Friends"
In a reminder that the app is owned by Facebook, Instagram has introduced a new feature allowing users to build customizable lists of "close friends" -- with whom they can exclusively share Story content. The new feature is an addition to previous options to share Story content with either all followers or select people who had to be selected individually -- and could be reflect ongoing cries for improved privacy on social media.
"Our community has grown," the company says in its official announcement, "and sometimes what you want to share isn't for everyone." Read full story >>
4. Amazon Is Testing Bigger, Better (?) Cashierless Stores
Amazon is reportedly testing its cashierless technology in larger store formats, leaving many wondering if it's planning to bring this feature to Whole Foods -- a natural grocery chain that it owns. Amazon currently operates a handful of somewhat small cashierless Go stores within the U.S. (here's what happened when we visited one), and according to TechCrunch, the company is piloting cashierless features in a larger retail space within Seattle, where it's currently headquartered. Read full story >>
5. What Does a World With Zero Search Results Looks Like?
Google has officially shown us what a world of zero search results might look like -- where the search engine will provide a single answer to such queries as, "What time is it in New York?" without displaying any other search results. What's the impact, and what do users think? Read full story >>
6. Looking Back on Facebook's Murky 2018: Here's Why Users Are Sticking Around
Facebook has arguably weathered some of the worst storms in its history over the past year. But with every new report of a scandal, users stick with the social network. We wanted to know, after a checkered 2018 -- what's keeping users around? Read full story >>
7. What You Missed Last Month in Google
With the early days of December upon us, catch up on the top stories from Google that you may have missed last month. Read full story >>
8. Are More People Getting Their News Online Than on TV? The Answer May Surprise You
New research says that when it comes to getting the news, most people prefer to watch it (rather than read or listen to it) -- and that they prefer to do so on TV, not online. What's behind this preference, and how will it trend? Read full story >>
9. These Were Our Top 10 Tech News Stories of 2018. Here's What They Say About Next Year's Trends.
2018 was a pivotal year for the tech industry. Here's a look at our top 10 tech news stories from this year. Read full story >>
Featured image source: YouTube