Back in 2017, HubSpot discovered that only 3% of consumers thought of salespeople as "trustworthy."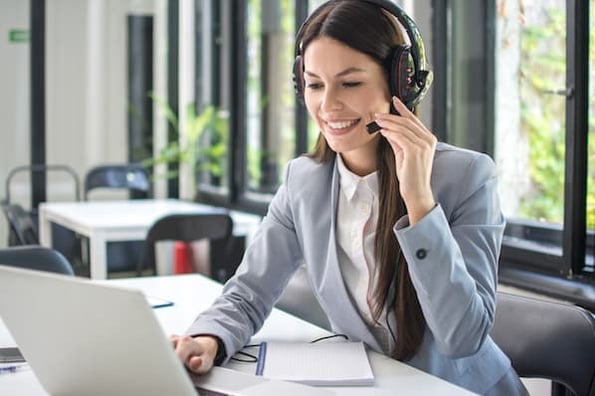 Luckily, some major companies, like LinkedIn, have discovered a way to improve sales relationships, customer trust, and — ultimately — sales numbers. It's called "buyer-first selling."
Recently, HubSpot sat down with Kwesi Graves, Regional Sales Manager at LinkedIn, to learn more about how he centers his team's sales approach completely around the ideal buyer.
To help sales managers, leaders, and reps transform their processes in 2021, we'll walk you through how Graves has successfully implemented buyer-first strategies on his team.
How to Implement Buyer-First Selling Like LinkedIn
1. Help your team scrap performance-only mindsets.
For decades, sales teams have been so driven by hard numbers that they've lost sight of who their buyers actually are. This disconnection between reps and prospects has led to distrust from consumers.
Even today, as companies make a point to center processes around the customer journey, some teams still focus on the wrong goals.
"As salespeople — we're driven by our goals. We're driven by our numbers — and we're driven by the pressure of selling," Graves says. "Within that drive, we often take an approach that's driven off what we want to achieve versus what the buyer actually needs."
By building a sales strategy around a buyer's needs, sales teams can hit the same competitive goals while also building vital long-term relationships with prospects or customers.
"Buyer-first is really a philosophy that we should've all been doing from the beginning," Graves says.
But, while centering your strategy around buyer needs might sound like a no-brainer, Graves says managers need to help teams shake number-driven sales mentalities.
"When we think about the concept of buyer-first, it's redefining the paradigm. We're going to look at how buyers want to buy versus how we choose to sell to them," Graves explains. "It's all about mindset and scrapping out or wiping the hard drive from that old mindset, especially in the way we're selling now in this market."
To help his team challenge engrained sales mindsets, Graves encourages them to research their buyers, tailor messaging around them, and participate in team activities that get them to think more like a consumer. We'll talk more about these strategies below.
2. Know and understand your buyer.
In this time of financial uncertainty, prospects are more cautious than ever about where they invest their money and which salespeople they speak to. Because of this, reps and leaders must prioritize building trust with contacts and avoid impersonal, less trustworthy, behaviors.
"Impersonal sales looks like a blanket approach. If I'm playing the role of a rep or a leader who's encouraging reps to act in [an impersonal] way, it looks like we're not paying attention. It looks like we didn't put the effort we needed to understand anything about the person I'm reaching out to," Graves explains.
"Buyers don't view salespeople as trustworthy to begin with," Graves adds. "We're telling our reps, 'Get more active,' and we think we're handing them tools. In reality, we're handing them a shovel, and they're just digging a deeper hole for themselves."
One solid way to build trust with a prospect is by researching them, knowing their pain points, and taking the time to build a sales strategy around their needs.
"I always encourage my team to take off their [sales] hats and put on their [customer] hats until they understand them," Graves says.
When managers enable their teams to think like prospects, they can redefine what their buyer persona "cares about, how he or she is going about their day, and what challenges they're trying to overcome every single day."
For example, before Graves even reaches out to a prospect who works in marketing, he wants to know, "everything about what they are grappling with right now."
"I want to know what [marketers] care about in terms of conversion rates, sales qualified leads, or marketing qualified leads; and how everything about their world is reshaped," Graves shares.
"Until we really understand [the customer], we shouldn't be selling to them in the first place," Graves says.
3. Use coaching or activities to reinforce buyer-first mindsets.
Even if a manager believes in a buyer-first mindset, it's still important to make sure the team is on the same page. Graves says the best way to do this is to first build a team with similar mindsets.
"[Sales reps] need to understand that their mindset needs to be shaped around the buyer-first mentality," Graves says. "More than anything, our reps need to understand that this is what the future is. If we actually want to win — if they want to do well in this career — they have to understand the 'Why?' [behind buyer-first selling]."
Once a manager or leader builds a team of buyer-focused reps, they should continue to reinforce the mindset through various activities, according to Graves.
"We spend a lot of time ... reinforcing our methodologies and how we sell — especially with regard to prospecting," says Graves.
Graves says one of his favorite reinforcement activities involves pitch sessions in team meetings.
"At our weekly team meetings, I'll sit with my team and I'll pick a random topic [related to a LinkedIn product]. I'll pick a random person and then they have to pitch [LinkedIn products related to this topic] to their team and me," Graves explains. "We score them on the quality of their pitch from a buyer's perspective."
In particular, Graves says his reps' five-minute pitches are graded on the following criteria:
Conciseness: "The five-minute timeframe feels unreasonable, but it's done by design because it forces you to hone in on the key elements of a message."
Simplicity: "Can your grandma understand this if you talk to her and she knows nothing about this topic?"
Inspiration Level: "Are the recipients of that message leaving feeling inspired to learn more about what you talked about?"
According to Graves, the pitching activity has "really helped us sharpen our swords and make sure that we're on point and on message with what people actually care about."
"If someone needs additional coaching, I'll take that to the one-on-ones," Graves adds. "We spend a lot of time thinking about how we refine [our buyer-first approach], hone it, we constantly practice it."
4. If reps struggle, focus on fundamentals.
"When I think about a rep or leader that's struggling, I go back to the basics. I figure out what they're doing at the simplest level and then build up from there," Graves says.
Graves explains that assisting struggling reps is like coaching a basketball athlete on their free-throw. Before diving into the complexity of sales, you'll want to check on the reps fundamental skills first.
"I think of sales very much like basketball," says Graves. "Do you have a good free throw? Do you take the time to practice and understand what goes into shooting that good shot consistently?"
Graves explains that focusing on fundamental sales skills has been especially crucial within the constantly changing sales landscape of 2020.
"There is a lot of focus on the way people go after their buyers and their prospects," Graves says. "You see a bigger number [of calls] but you see people responding to you less. You get really tactical and start shooting all over the map to get to people. And, you forget about the basics."
According to Graves, some basic tactics reps might forget about when under extreme pressure include responding to customer pain points, tailoring messages, and building sales strategies around their needs.
When zoning in on a struggling rep's most fundamental tactics "you usually uncover a small crack." Graves says. "Once we uncover that crack, we fill it and go from there."
5. Craft customer-centric messaging and prioritize quality.
While digital outreach provides great opportunities to sales teams, Graves advises that teams still need to send quality messages to earn responses.
"For us, [quality outreach] is about three things. It's really about being relevant, tailored, and concise," Graves explains. Below is a breakdown of why each of these three elements is crucial to quality outreach:
Tailored Messaging
Regardless of whether you send a prospect an InMail, email, voicemail, or text message, Graves says that if the quality is poor, "you've already lost" the prospect.
"I really encourage my teams to double their research effort versus their actions. ... I'd rather see a pipe of 50/50, Graves says.
With their buyer research, salespeople can shape a sharper message when people are receiving our content.
Relevance
"I don't want my team to send messages that don't matter to people. In the same way, I don't want to receive those messages," Graves shares. "We need to make sure our teams are well aware of what's going on, what's moving the needle in those worlds, or what's holding the needle back — and tailor that message from a relevance perspective."
Conciseness
"Our lives are as busy as possible right now. The last thing anyone wants is a full-text copy of 'A Tale of Two Cities' on a text message or in an email," Graves says. "Keep it really simple.
Graves says the most concise message will quickly explain why a sales rep is reaching out, why their product or service matters, and some type of detail that proves they've researched the prospect they're contacting.
"Now — more than ever — when we try to reach out to people, they're getting these messages in their homes. We hope to speak to them on the phone on the video calls, but we're gonna be in their homes." Graves adds. "With this uptick in outreach … we want the quality to also go a lot higher."
Refining Your Sales Strategy in 2021
Ultimately, the best way to succeed in today's sales landscape is to understand your buyer and craft your strategy around them. Not only will this build valuable trust, but it could also earn you more high-quality leads or deals — even in uncertain times.
Want more sales leadership wisdom from Graves? Check out this great video where we sat down with him:
To learn even more about how sales leaders are prioritizing the customer this year, check out our interviews with Sandler, Gong, and Aircall executives.
For more recent data and insights on the sales industry, download HubSpot's 2021 Sales Enablement Report. The free resource, which you can download below, features tips from big-company sales leaders, like Graves, as well as survey data from thousands of sales leaders around the globe.