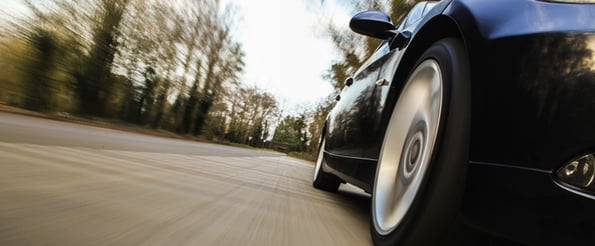 CRM (customer relationship management) software is useful no matter what size your company is, but it's not a one-size-fits-all solution. A sales team of three has very different needs than a staff of 300, and the software you adopt should reflect those needs.
There are dozens of CRMs to choose from making it hard to narrow down the pool and find the best CRM when you're not sure what you're looking for. So we've done the work for you and broken down the essential CRM features your business can't live without.
CRM for Small Business: Brass Tacks
Small businesses are scrappy. In this stage, you're still figuring out what works and what doesn't. It doesn't make sense to lock yourself into a complicated system that you might need to completely overhaul in a month or two. But you still need a CRM that can successfully scale with you, and the following features are non-negotiables.
Contact information
Pretty much all CRM systems store contact records that include name, number, email address, and other standard information. If your company uses unique fields to capture prospect information, make sure you're able to create those fields in your CRM.
Email and call tracking
Even if you only have one sales rep on staff, it's important to log calls and emails from the beginning. Make sure your rep(s) are logging every interaction they have with prospects in your CRM. It's far easier to capture full histories of prospect communications by tracking them from day one -- attempting to retroactively fill in the gaps inevitably leads to incomplete records.
Note-taking capabilities
Another must-have, note-taking is what really brings a prospect interaction history to life. A record of five calls isn't helpful for an outside observer unless there are accompanying notes indicating what was discussed and outlining next steps.
This feature is also essential for scalability. Notes aren't only helpful for new hires familiarizing themselves with your sales playbook, they're essential to successfully transferring leads to new reps when your sales team inevitably starts to grow.
Customizable deal stages
You may not have settled on a formalized sales process yet, but as you define one you'll need the capability to add these stages into your CRM so you can tag deals appropriately and view accurate forecasts.
Rep-specific pipeline view
The fastest, easiest way to assess your sales team's performance is to look at their pipeline. There are many ways to slice and dice these numbers -- you can look at pipelines by team, by vertical, by territory, and the list goes on. Eventually, this level of sophistication will come in handy and you might want to consider an upgrade (more on this later).
But if you have to start small, make sure your CRM provides a centralized dashboard where you can at least view individual rep pipelines. That way, you don't need to dig through all their deal records to cobble together a forecast.
CRM for Midsize Companies: Controlled Chaos
Sales teams at midsize businesses have a different set of challenges. When you're in growth mode, you're probably dealing with a good deal of chaos. Your sales team is too large to pivot on a day's notice, but still needs to be able to adapt to change.
Look for a CRM that enables leaders to implement that change with minimal messiness. Consider how to efficiently onboard and train new reps while doubling down on a solution that will be as valuable for you next year as it is today. Your CRM should include all the features a small business needs, plus the following:
Call and email integration
Some CRMs allow you to place calls from within the app. Many also have integrations with common email clients so you can log emails in your CRM as reps are composing emails to prospects.
If you were able to grow your sales team past one or two reps, it means you've reached a level of activity that requires faster recording. Manual data entry is fine for a team of one or two reps, but the time it'll take a team of 25 or 30 will add up and lead to hours of lost selling time.
Tasks
When you're in growth mode, there's bound to be team reshuffles, territory reassignments, and general change. This means that prospects will often be turfed from one rep to another, that wires can get crossed, and the possibility that things will slip through the cracks. At the very least, a growing sales team will have to deal with an increasing number of deals in progress and have more on their plate.
A task feature helps keep a lid on the chaos. Reps and managers can assign tasks to one another, or simply use the functionality to keep track of all the things they have to do.
Call recording
When you only had one or two reps, you could easily reserve time for sitting in on their calls and making sure they were up to par. But as your team grows, you simply won't be able to devote time to coaching every single rep in real time. Call recording ensures you can review calls at a later date, and preserve great examples for future reps as you finesse your playbook.
Company-wide pipeline view
The more salespeople you have, the more time-consuming it's going to be to evaluate overall sales performance. You still don't need the full suite of reporting tools that a large company would, but having a sales pipeline in aggregate is essential to keeping your reporting time to a minimum.
CRM Software for Large Businesses: Getting Insights From Your Data
Companies with large sales teams (hopefully) have figured out the nuts and bolts of their sales process. While you should always be experimenting and tweaking your playbook to adapt and improve sales performance, you'll be able to dedicate far more time to digging into the data you've accumulated.
Custom pipeline views
Here's where being able to cut your pipelines by any number of factors comes in handy. Yes, you still need company-wide forecasting, but managers also need to be able to roll up their team's forecasts quickly. Just as importantly, evaluating performance per team or vertical is essential to developing an effective sales force.
What are the most successful teams doing that underperforming teams aren't? How are top managers developing their reps? Are unsuccessful teams neglecting certain steps of the sales process? Are certain territories lacking inbound leads?
You can't answer any of these questions efficiently without custom pipeline views.
Advanced reporting capabilities
This is a far broader category and the specific reporting functionality you'll need will vary from company to company. But the questions you'll ask as a large business are complex, and require advanced tools to answer.
Do you want to understand which type of first-touch conversion brings in the most revenue? Which reps have the shortest sales cycles -- what do those deals have in common? How do churn rates correlate with sales cycle length? Where are your inbound leads coming from, and which lead sources are the most valuable? These are examples of the types of questions large sales forces should be asking themselves to improve performance.
When selecting a CRM, you should balance two priorities -- ensuring it has the potential to grow with your company, while not spending money on an excessive set of features. Ultimately, the features that make or break your decision will depend on your specific needs.
Does your company use a CRM? If so, what features do you find most useful? Let us know in the comments below.