To succeed in sales, you must walk a fine line between persistent and pushy. You don't want to give up too easily -- just because you don't get a response the first time you try doesn't mean the prospect isn't interested.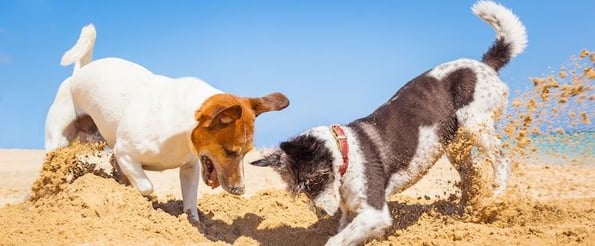 But you also don't want to annoy them -- sending 20 emails over the course of two weeks will turn an on-the-fence buyer into an uninterested one and will probably give your company a bad name.
With that in mind, how should you handle the buried email situation? It happens all the time: You send an email, your prospect opens it, even clicks on the link ... And never replies. Chances are, something came up, they couldn't answer right away, and then they forgot about it.
You could send a "just checking in" email -- or the new variation "Just wanted to bump this to the top of your inbox."
However, these messages fall into the "pushy" category. They're not helpful, just irritating.
Here's an alternative approach. Respond to your first email with the subject line "Email Buried?"
This suggests the prospect missed something and will prompt them to open it.
Use one of these four templates for the body of the email, depending on the stage of the sales process and the scenario.
1. If you're trying to schedule a connect or discovery call:
Hey [prospect name],
I saw you opened my email about [topic] but may not have had time to respond. Here's a link to [related page] -- [X point, Y page, Z section] might be particularly interesting to you because [reason].
Do you still want to schedule a call? Here's a link to my calendar if so: [link].
Cheers,
[Your name]
2. If you've already qualified them and want to schedule a demo:
Hi [prospect name],
I've been thinking about [prospect's business] and your [challenge to do X, opportunity for Y, pain point around Z]. Have you considered trying [strategy]?
Happy to explain more on the phone -- book a time with me here [link].
Best,
[Your name]
3. If you're waiting for them to sign the contract:
Hi [prospect name],
While you review the proposal, here's a [business case I put together for your company, walkthrough of Y feature, testimonial from a similar customer] you might want to check out.
Thanks,
[Your name]
4. If they've gone dark after the discovery call or demo:
Hey [prospect name],
I know you mentioned you need [solution] in place by [date] to meet [X goal]. Since we'd need to finalize the details by [earlier date] to make that happen, it may be a good idea to get the ball rolling again.
Are you free within the next day for a call? Here's a link to my calendar: [link].
Thanks,
[Your name]
5. If you've conducted warm outreach once and heard nothing back:
Hey [Prospect name],
A few days ago, I reached out about [X benefit]. But, did you know [Company name] also helps businesses like yours:
[Interesting fact]
[Interesting fact]
[Interesting fact]
If you're interested to learn more, grab some time on my calendar here: [Insert link to calendar]
Regards,
[Your name]
6. For those moments you just think they forgot:
Hey [Prospect name],
[Start by mentioning something that reminded you of them, i.e., "I watched a documentary on whale watching in Hawaii over the weekend, and I know you have a trip planned there soon. Any whale watching on the agenda?"].
Also, do you have any questions about those contracts I sent over a few days ago? Happy to hop on a call if that's helpful.
Regards,
[Your name]
7. When they cancelled a demo and haven't responded to your rescheduling email:
Hello [Prospect name],
I know you're busy, and I want to do my part to make this process as easy as possible for you.
Here's a link to my calendar: [Insert calendar link]
Pick the date and time that works best for you, and I'll coordinate the rest!
Regards,
[Your name]
Does this email take a little longer to write than your standard "bump this back up" one? Yes. It's worth it to avoid coming across as just another pushy, self-serving rep.