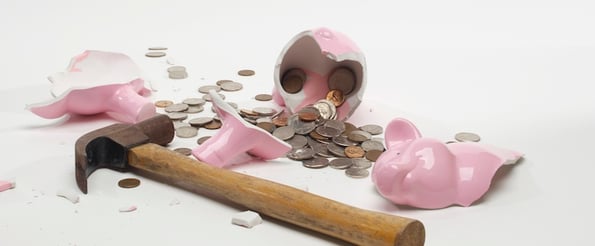 Imagine this: You just got off a great sales call and they were as excited -- no, more excited than you about buying. They seemed ready to throw their money at you and you were ready for a fat paycheck.
Fast forward a month, and they go dark.
You've followed up but they haven't picked up your calls or responded to your emails.
What happened?
Maybe they found a better solution or their priorities changed. Maybe your sales follow ups were too aggressive or too vague or just plain ineffective.
According to The Marketing Donut, 80% of non-routine sales occur only after at least five follow-ups. The follow up is often the difference between closing a huge deal or watching it slip out of your hands as you wave goodbye to that promotion.
To help you follow up more effectively, we're hosting a webinar: Follow Up Email Strategies To Get an 80% Response Rate.
We're teaming up with Michael Pici, a sales manager at HubSpot, and Bryan Kreuzberger from Breakthrough Email to share strategies on how to follow up without looking desperate or losing the deal.
Bryan Kreuzberger
Bryan has been featured in the New York Times and recognized by Forbes as one of the top 40 sales experts. He has helped clients like Bank of America, McDonald's, and General Electric generate over $32,000,000 in new business.
Michael Pici
Michael is a sales director at HubSpot. Prior to this role, Michael was an account executive for HubSpot Marketing from 2012 to 2014 and the director of HubSpot's Sales Products Division.
The webinar will go over:
How to spend the last five to 10 minutes on a sales call
Three follow-up strategies: After a meeting, when you spot a trigger event, and when you don't have a meeting
An email template that got 428 responses (an 80% response rate!) and generated over $4 million in revenue
The webinar will be on Tuesday, December 15th, at 2pm EST.
Click here to register for the webinar and save your seat.