Soon after I started my current sales role, I realized I was competing with the best and brightest sales talent. Before this job, I'd always managed to excel -- but to stand out here, I really had to up my game.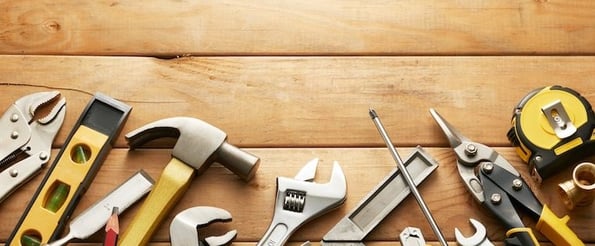 I invested a great deal of time researching tips and tools (including these apps for startups) that would help me become a top performer. Here are the six tools I use on a daily basis to give myself an edge and close more deals.
Datanyze gives me insight into the kinds of technology and software my prospects have connected to their websites.
For example, if you sell tech solutions, you can use this tool to discover if the buyer is already using a competitor, or if they're not using anything in your product or service category.
This information is beneficial for two reasons. First, your prospect will be both surprised and impressed you know so much about their company's software. Extensive, personalized research always beats out generic sales outreach. Second, it will help you position your product and highlight the features your solution provides that you know your prospect currently doesn't have with your competitor.
You can use the free Chrome extension or upgrade to the paid version. The latter alerts you when your prospect has added or dropped a specific tool or software, enabling you to reach out at the optimal time.
To be an effective sales rep in 2017, you need to master social prospecting and selling. From a prospecting perspective, LinkedIn Sales Navigator provides a plethora of criteria to help you find potential great fits for your product or service.
Not only can you identify accounts, you can also zero in on the best contacts within those accounts. I also use Sales Navigator to stay on top of relevant trigger events for the companies I'm targeting, such as news announcements, new hiring campaigns, and more.
On the individual level, I leverage this information to tailor my outreach and connect with relevant people in the industry so I can strategically expand my professional network.
These connections often generate warm introductions. Ultimately, I strive to be present wherever potential customers are looking for content or asking questions I can answer.
I actually started working for HubSpot because I started using the HubSpot tools in my previous job.
My first tool was Sales Free. It showed me which prospects have opened my emails, the time they did, and whether they clicked any of my links.
I used this information to determine whether prospects were reading my messages and were interested in my value prop.
If they didn't open or interact with my emails, I didn't persistently call them -- that would only have annoyed them.
But if they opened emails multiple times and clicked on my links, that usually meant I was providing them value and a further conversation would benefit them.
Later, I upgraded to Sales Pro. This invaluable sales automation tool allows me to send pre-written email templates and even email sequences with one click. It also enable prospects to book time automatically with me.
Ultimately, my prospecting and outreach structure is much quicker, accurate, and automated. Take a look at the free and paid versions -- these tools are a major reason for my current success.
4) Localized resources
Price: Varies
Available on: Web
Most sales reps work within a specific vertical or geographic market -- usually, one in which you speak the native language or have extensive business experience.
There are selling nuances to every region and/or vertical. For instance, some regions value a direct approach, while others prefer a slower, more friendly style.
Your market may also have specific characteristics you should be aware of including:
Number of companies within the industry
Level of competition
Geographic clusters
I recommend finding two or three websites that provide local sales expertise and resources for your specific region or vertical.
Since I work in the Benelux market, Hubsterdam has been invaluable. It helps me understand the Dutch sales environment and my prospects' buying processes.
How many tabs do you have open on average when working? If you say one or two, you're definitely in the minority -- most salespeople I know have at least 10 open at all times.
This free Chrome extension populates every new tab you open with an inspiring background image, the goal you've set for the day, and a short to-do list.
Momentum helps me stay on-track and motivated throughout the day. Give it a try: You'll be surprised at how much it helps you to focus.
Price: Free; $11.66/month for Premium when you buy an annual plan
This tool highlights spelling and grammar mistakes and suggests corrections. While you might think the occasional misspelled word is trivial, error-free sales emails make a huge difference. Prospects may assume you're unprofessional or careless if you send them a message riddled with typos or mistakes. Fortunately, Grammarly makes it easy to write perfect emails.
Which tools make you a more effective seller? Leave a comment below!