Most salespeople are convinced asking for a budget doesn't work. That's not surprising, since the vast majority of prospects will say, "I don't have a budget for this," when pressed. If you've heard this answer before, you're far from alone -- and there's a relatively simple fix. The truth is, you haven't yet learned how to ask for a budget in the right way. In fact, there's one approach that will work nearly every time, helping you dominate the competition in sales.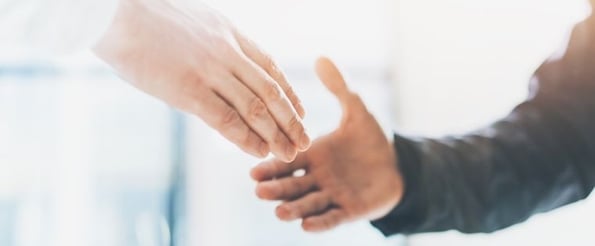 To learn the best way to respond to the next prospect who claims, "I don't have a budget," read on.
1) Establish the cost of their challenges.
Before you determine their budget, you first need to establish the value of your solution -- and that begins with learning the cost of your prospects' challenges. After digging into your prospects' deepest frustrations, ask, "How much would you say these challenges are costing your organization?" Once they answer, move forward and ask for a budget.
For more on this strategy, check out this video:
2) Roll with the punches.
After you've defined the cost of the problems you'll solve, you may still face some reluctance from a prospect who doesn't want to provide a budget. If that's the case, stay calm and roll with the punches. Try explaining, "The reason I ask is because I want to avoid wasting your time with a back-and-forth after giving you a proposal."
3) Don't give up.
Just because a prospect doesn't offer a budget the first time you ask doesn't mean it's time to give up. Return to the cost of the challenges, then try again. For example, you might ask, "To solve the issue of X -- which is costing you $110,000 every month -- what could you see yourself investing in this project?" If you've built a strong connection with prospects, they won't mind being asked again. If they still don't have an answer for you, it's time to pull out the range.
4) When all else fails, give a range.
You don't want to start with this strategy, but if you keep hitting a wall with a prospect, try presenting a range. Say, "George, in order to accomplish what we discussed, I can tell you we're going to be somewhere between $100,000 and $400,000. Where in that range could you see yourself investing in a solution?"
You'll notice this is a very wide range -- even without providing real insight into the cost of your offering, a range like this will elicit a specific number from a prospect almost every time.
5) Don't back down.
You can't serve customers well without knowing how much they can afford. It's also your right as a salesperson to be on the same financial page as your prospect before giving a presentation or putting together a proposal. Keep that in mind, and don't leave until you have a budget. This will save you pain down the road and set you up for a strong close.

For more powerful sales advice, check out this free report on the three closing questions you must ask.