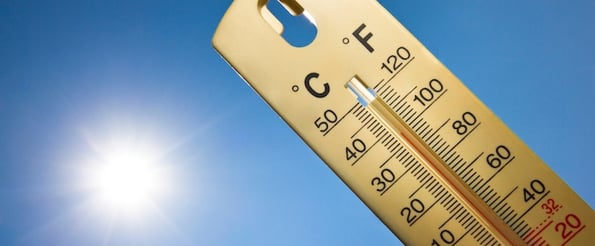 In a survey we recently conducted, 347 SMB salespeople reported that inbound marketing generates their most qualified leads. For this sample of salespeople, inbound generated even more qualified leads than referrals, word of mouth, or networking, and significantly more than cold calling or cold emailing.
It's great that these salespeople are getting so much value from inbound marketing. But I find that most companies are still missing a few obvious, simple, and inexpensive ways to generate even more inbound leads: anonymous visitor tracking, proactive website chat, and slide-in calls-to-action.
Don't put off implementing these three lead generation methods. You can use them to start more conversations with many hot prospects as quickly as tomorrow. Here's how to get started.
1) Visitor Tracking
Even on websites well-optimized to convert visitors into leads, only a single-digit percentage of visitors fill out a form to share their contact information and become a lead. That means more than 90% of your visitors are clicking away before you discover their identity -- many, never to return.
With the abundance of freely available information on the web about products and services, today's buyers wait until later in their sales cycle to contact companies and their salespeople. That doesn't mean that salespeople have to wait to contact them, though. In fact, Forrester reports "the first viable vendor to reach a decision maker and set the buying vision wins 74% of the time."
So, stop squandering this lead source. Install an anonymous visitor tracking service that can detect the companies visiting your site, such as HubSpot's Prospects tool. Prospects automatically detects and presents a list of companies (note: not specific contacts) that have visited your website, but have not yet converted. It also enables salespeople to search, filter, and favorite companies that match their ideal buyer profile, and set up alerts to get notified when companies fitting a specific profile visit their website. The tool is integrated with HubSpot's free CRM, which enables reps to quickly associate visitors with company information from our database of 19M companies, and add leads to lists.
Watch this video to learn how to set up anonymous visitor tracking:
Since these types of prospects have not requested contact, approach them carefully. Don't start your conversation with, "Someone from your company has been visiting our website" -- that's borderline creepy. Instead, go to Linkedin and look for contacts that fit your ideal buyer persona and initiate a dialogue. And given the fact that these buyers are potentially looking for what you have, you can't go wrong with picking up the phone and delivering your positioning statement either.
2) Proactive Website Chat
An even easier way to connect with a new lead is by initiating chat sessions with website visitors in real time. Live chat functionality can turn a website into a prospecting machine. It allows salespeople and buyers to skip the landing page, email prospecting, phone calls, and the back-and-forth scheduling altogether. When a visitor arrives on a chat-enabled website, they are presented with an invitation to chat. Once a website visitor responds, the chat operator is notified. Voila! Salesperson, meet prospect. That beats sending a bunch of emails and voicemails and hoping you get a few responses, huh?
Many HubSpot customers use SnapEngage chat software integrated with HubSpot's marketing software or our free CRM. These integrations automatically create a new lead after a chat session with a website visitor. They also record and attach transcripts of chat sessions to new or existing leads within the CRM.
To increase the chances of a visitor responding to the chat, the software can even vary the question used to initiate the conversation based on the page the visitor is viewing. Proactive chat software sends automated, targeted chat invitations (on behalf of an online agent) to visitors based on pre-configured rules. For example, check out the image below to see how SnapEngage prompts visitors viewing the page about the HubSpot-SnapEngage integration by asking, "Would you like to integrate your HubSpot with SnapEngage?"
Well, would you? :-) If you're not convinced yet, read the stats below the image ...
Software company Bizible found leads from live chat contributed to approximately 25% of their new monthly revenue each month, making it their second largest sales channel in terms of revenue. In addition, lead to opportunity conversion increased 50% after implementing chat. When we began using proactive chat on HubSpot.com, we increased our overall visitor to lead conversion rate as well. And like Bizible, we found these leads converted at a much higher rate: 2x higher than those requesting a demo through a standard landing page.
The beautiful thing about chat is that it allows salespeople to instantly connect with leads at the exact time the prospect is investigating a solution. The ability of salespeople to connect with leads captured through typical landing page forms diminishes as time goes on. This lead response study concluded that "companies that try to contact potential customers within an hour of receiving queries are nearly seven times as likely to have meaningful conversations with key decision makers as firms that try to contact prospects even an hour later." With website chat, there is absolutely zero delay between the time of inquiry and the buyer-salesperson connection. Therefore, it just makes sense that companies like HubSpot, Bizible, and many others have drastically increased down-funnel conversion rates using proactive website chat.
The takeaway? Use website chat to serve your prospects at exactly the time they're interested by connecting with them while they are browsing the site.
If you want to learn from others who have implemented website chat or share your experiences as you get started, join the discussion on Inbound.org.
3) Slide-In Calls-to-Action
Last, but certainly not least, most companies are missing out on inbound leads by not using slide-in calls to action. A call-to-action -- commonly abbreviated as "CTA" -- is an image or line of text that prompts a website visitor to take a specific action. The desired action could be to download an ebook, sign up for a webinar, request a proposal, or book time to talk to a salesperson. Once the visitor takes that action and provides their information, they become a lead.
While a CTA can be placed anywhere on a website, a slide-in CTA is especially effective. Why? Slide in CTAs, as the name implies, slide into view as a user scrolls down a page. When done well, the movement catches the attention of a website visitor without obscuring the page content.
See the animated gif below for an example of a slide-in CTA:
This year, HubSpot launched a free tool called HubSpot Marketing Free. While HubSpot Marketing Free (+ the HubSpot Growth Stack) offer much more than just the ability to add slide-in CTAs to a website, it does make them very easy to set up. And many new HubSpot Marketing Free users report capturing their first leads from slide-in CTAs within hours of setting up the tool.
Need leads tomorrow? Get up from your desk right now and walk over to your webmaster (or call up your web design agency) and demand they implement slide-in calls to action immediately.
Stop Missing Out on Hot Leads
Marketers and sales professionals work hard to identify, attract, and engage prospects. You're probably scouring the web for contact information, crafting and sending hundreds of prospecting emails, smiling and dialing only to leave voicemail after voicemail, attending networking events multiple times per month, annoying clients with repeated referral requests, and maybe even blogging to generate leads.
Stop working so hard. Really, stop it. You're doing all of this ridiculously hard work and meanwhile, there are leads right under your nose.
There are in-market prospects visiting your website right now that you aren't even trying to connect with. My plea (inspired by the Humpty Dance): Stop what you're doing, cause I'm about to ruin the cold calling rhythm and cold emails that you're used to. Hook up these three methods to connect with more inbound leads today and "yo, you'll be making money" in no time.