In the past, buyers relied on salespeople for product information. Now they can discover the same details online in a matter of clicks.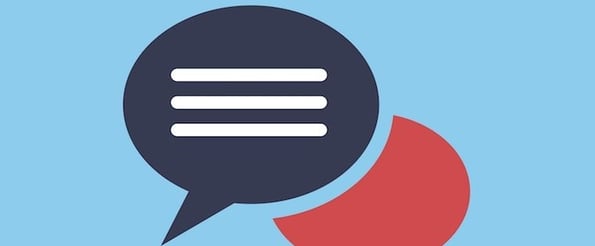 But salespeople shouldn't be content to hang back and let their prospects do all the work.
Prospects still have questions they can't always resolve by reading an FAQ or product page: Can that version do X under these circumstances? Will it support Y? What's the vendor's policy on Z?
"When a buyer raises her hand, she's indicating that she wants to speak with you about something specific," explains David Meerman Scott, author of "The New Rules of Sales and Service: How to Use Agile Selling, Real-Time Customer Engagement, Big Data, Content, and Storytelling to Grow Your Business." "This is a moment of enormous opportunity."
However, Meerman Scott says it also poses a huge challenge. Buyers expect salespeople to know more than the content on their website. They also expect extremely quick responses to their questions. After all, they're accustomed to receiving information as soon as they want it.
Enter live chat software. Sites with real-time messaging allow you to help prospects in real time, engage them at pivotal moments in their buyer's journey, and generate inbound leads without salespeople lifting a finger.
How to Use Live Chat Software in Sales
What's Live Chat Software?
Live chat software lives on your website -- usually on specific pages, such as your homepage, product, and pricing pages -- and enables real-time conversations between your sales team and prospects.
This tool is the latest evolution of buyer-seller communication. In the past, a phone call was the fastest, most direct way for salespeople to connect with prospects. But these calls were often inconveniently timed for the people picking up. Calls also lack context: Prospects think, "Who's this person, and why should I care?"
Emailing enhanced buyer-seller communication, since a message offers more convenience and context than a call. However, even emails are slower and less efficient than live chat.
When Do People Use Live Chat Software?
Prospects typically use live chat during the consideration and decision stages of the buyer's journey. Either they've defined their challenge or goal and are investigating specific solutions, or they know which offerings they're most interested in and are determining their final choice.
As a result, most questions will revolve around product benefits, features, proven results, pricing, and various tiers or options.
To make live chat a success, provide a valuable, helpful experience. HubSpot inbound sales consultant Alexis Sells shares her advice on chatting with prospects.
Make Helping Your First Goal and Qualifying Your Second
"Talking to a prospect over live chat is extremely different from sending an email," Sells says. "They're talking to you because they have an incredibly specific agenda."
That's why your primary purpose is answering the prospect's question, rather than inciting curiosity, urgency, or giving them a clear call-to-action.
Your secondary purpose is qualifying them for your product or service.
"It's give and take," Sells says. "Collect one data point from them, give them a piece of information, collect another data point, and so on."
She advises setting the expectation you're happy to help but need context to do so.
"Let's say a prospect asks me if HubSpot offers mass mail," Sells says. "I'd reply, 'Great question. Before I answer, may I ask you a couple questions about your company and goals so we can figure out whether that's the best solution?'"
In Sells's experience, prospects are responsive as long as they're aware why you're asking for more details.
When those details suggest the prospect is a good fit, say something along the lines of:
"We have a salesperson who can walk you further through [topic]. Do you want to book a time with them?"
When the prospect isn't a good fit, don't leave them high and dry. You never know if their circumstances will change or they'll move to another organization that's better matched to your offering. Treat them well now, and they could reward you with their business in the future.
Here's a sample message:
"I'm really happy I could answer your questions. Let me send you an email with a couple additional resources."
Keep It Short and Simple
Sells recommends capping each message at five sentences or less.
"Prospects start live chat conversations because they want their questions answered quickly and efficiently," she says. "They're not looking for an extended discussion. Keep your responses brief, or they'll get frustrated."
Along similar lines, reply to the prospect's first message as soon as you can. According to Sells, prospects typically become impatient if you don't answer right away.
Once the conversation has begun, you usually have a little flexibility in response time -- the prospect knows you're there, so they'll wait longer before exiting the page.
Keep track of your average chat length to determine how many separate threads you can handle at one time.
"My live chat conversations generally lasted three to 10 minutes," Sells says. "I felt comfortable participating in up to three simultaneously."
The complexity of the conversations also plays a role. If your prospect's questions demand your full attention, consider limiting yourself to one at a time. However, if you get the same questions again and again, you might be able to chat with five prospects at any given time.
Just make sure the quality of your responses doesn't suffer. If a potential buyer feels dissatisfied by the interaction, they may drop you from their list of potential suppliers.
Be Human
When Sells first started using Messages, she was constantly fielding questions about being a robot.
"It's easy to sound robotic over live chat," she says. "I was sending rapid bullet point answers. People felt like they were communicating with a bot, not a person."
To humanize your conversations, Sells suggests using phrases like:
"Hi, how are you?"
"I'm [your name]. How are you doing?"
"Nice to meet you, I'm [your name]."
"How was your weekend?"
"Great question, let me check on that for you."
"When a prospect cracked a joke, I'd write 'LOL' or 'haha,'" she adds. "Basically, I tried to be myself."
If you're struggling to sound natural, draw inspiration from texts you've sent your friends and family members. Replicating that style to a tee isn't wise, as you'll sound too casual, but this exercise will help you develop a professional voice that still sounds like "you."
Emojis can humanize your conversation as well. Sells says they add a friendly tone to your message, although she tries not to use more than one or two per conversation.
Finally, don't forget your demographic. If your typical customer works in a creative industry, like marketing or design, you can be more informal. On the other hand, if they work in finance or medicine, take a more conservative approach.
Never Say "No"
The worst response you can give is "no," Sells cautions.
"If they ask a question and you shut them down with 'no,' or 'I can't help you," they'll leave and might never come back," she says.
When your product is missing the feature or capability a prospect asks for, you don't know an answer, or you're confused by their request, Sells recommends asking more questions. This way, you can gather more information and hopefully provide a helpful answer.
Put It All Together
Here's a hypothetical conversation illustrating the key concepts of this post:
Prospect: How do you encrypt patient payment data?
Rep: Hi there, I'm Evan. Happy to help. Mind if I ask some details about your needs so I can give you a more accurate answer?
Prospect: OK.
Rep: Awesome. What's the name of your organization, and what type of payments are you processing?
Prospect: BlueHealth. The majority are recurring payments, but we also accept HSA/FSA cards and checks.
Rep: Since you're processing payments on-site, you'll need point-to-point encryption (P2PE). Our solution encrypts patient data at the point of interaction (POI) so it's extremely secure. It's been validated by the PCI Security Council, so it's fully compliant.
Prospect: Got it, thanks.
Rep: No problem. :) Would you like to set up a time with Irie, one of our reps? She can walk you through P2PE in more detail.
Prospect: That sounds good. I'm free tomorrow after 1 p.m. EST.
Live chat software benefits everyone. Buyers can resolve their questions near instantly, and salespeople can increase their number of qualified leads.