I just read a piece about how to deal with a brand-new sales hire. It was, to say the least, ridiculous. The opening piece of advice was to start the rep on a Friday rather than a Monday because they may feel "disengaged" on a busy day.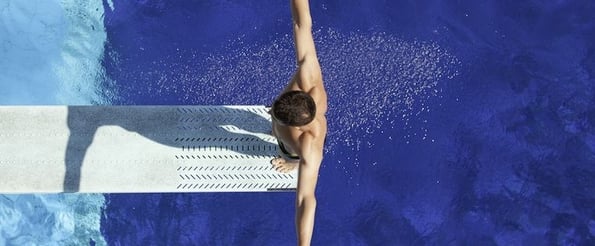 Reality: This is sales. Dive in and start swimming! The water's fine.
If the first day is busy, ask to help, listen to sales conversations, and take notes. Reps should be learning from the get go.
And if day one is discouraging to the rep, day two won't be any better.
Rather than hear more of my diatribe on how inaccurate (and complicated) this guy's advice was, let me just give you a few real-world ideas about how to actually get a new salesperson involved, trained, supported, and rolling on day one, and making sales by week three -- or sooner.
Managers, this advice requires your personal involvement and responsibility for the rep's initial and ongoing success.
Reps, here are the steps that will get you to success and commissions.
1) Assign pre-work
Reps must study the history of the company, the competition, the marketplace, the products, and especially the present customers and why they're buying. They should also be familiar with the company's present market position and performance.
2) Prep the team
Management must prep the team to be ready to meet and welcome the new salesperson. Ask reps to each prepare a "tip for success." Consider recording them so the new hire can study the video. You'll also be able to send this content to future hires.
3) Provide valuable tools
To help your salespeople be as successful as people, teach them how to use your CRM and other sales technology tools starting on day one. The longer they go without adopting your stack, the more difficult it will be to incorporate into their routines.
4) Use real-world training
Studying in a classroom won't properly prepare salespeople for real sales calls and relationships. Product and sales training must include a week-long period working at three different customer's offices. This gives reps an opportunity to discover your product's use and value for themselves. They may also discover an opportunity to expand an existing account. Yes, the new hire may actually facilitate a sale during training -- imagine the confidence boost this will give them.
You should also train new reps on presenting, using social media in the sales process, asking questions, building rapport, creating emotional engagement, providing value, and closing.
5) Provide ongoing support and useable training
Online on-demand training for both personal development and sales skills is critical. Use a mixture of customized lessons so that the salesperson knows how to attract, appoint, engage, relate, present, persuade, and persist. You should also show them 10 or more video testimonials from customers stating "why they bought."
6) Do not have them shadow your best salesperson
Managers, your top-performing rep doesn't want to have a novice asking her questions. Especially when you're not giving her a dime for sharing her time and expertise. It's the manager's job to show the new rep how you do it. Set appointments, go on sales calls, and make a few calls. Show the new salesperson how it's done, and you will earn her respect and put her on the path to success.
7) Take responsibility for the new rep's success
If you're the sales leader, erroneously referring to yourself as a manager, the preparedness of your new hires, the support of your new hires, the fate of your new hires, and the success of your new hires is YOUR responsibility. No one on your "team" cares if the new kid lives or dies -- except you.
Here's the question: Why are you "delegating" (a.k.a. shirking) the responsibility for the success of your new hire to someone with zero skin in the game?