How much time does a sales rep actually spend, you know ... selling?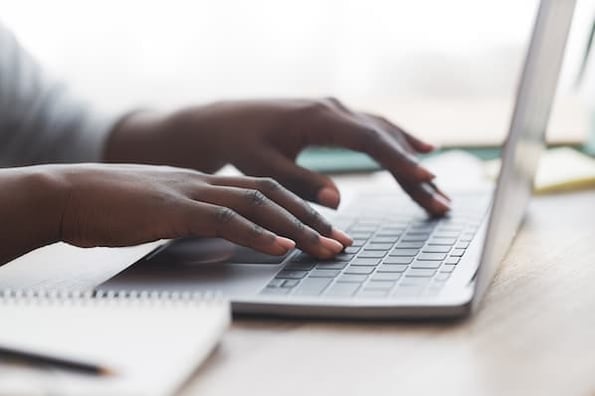 This is a question I often ask myself while managing busy sales and marketing teams. And the answer is somewhat disappointing — sales reps spend less time in the field than we'd like to think.
I've seen far too many sales reps tangled in the snowballing snare of "daily tasks" or "non-sales" activities.
In fact, research suggests that reps only spend a third of their day making sales. The remaining two-thirds of their day is spent on manual tasks. Writing emails, prospecting leads, entering data, and scheduling meetings were activities that consumed the majority of their workday.
The great thing about all those necessary, but time-consuming tasks, though?
They're relatively easy to automate in 2020.
With the right sales automation tools, sales teams can spend less time shuffling papers and invest more time into shuttling leads into the pipeline.
Benefits of Sales Automation
Sales automation is the process of reducing time spent on necessary, but lengthy manual sales tasks.
By implementing sales automation processes, your organization can save time with tasks such as updating CRM records, gathering data on leads or filling in necessary paperwork, to increase the amount of time that can be allocated to "sales-critical" activities.
In addition to improving efficiency, automation can help employees transition to remote working conditions more smoothly. With working automations in place, both managers and employees can be assured that their processes are still running smoothly, even when face-to-face interactions are limited.
Ultimately, ales automation tools enable "automation" by streamlining or handling manual tasks for sales reps. As a result, reps spend more time communicating with and closing more leads.
In this post, you'll find the 8 best sales automation tools for generating, researching, and closing leads in 2020.
Sales Automation Tools
Hubspot Sales Hub
Leadiro
LinkedIn Sales Navigator
Leadfeeder
Clearbit
Everstring
Bombora
Clari
1. HubSpot Sales Hub
Best for: Follow-up and closing
Effectively following up, personalizing outreach, and tracking engagement are essential to closing the deal. The problem is, these tasks demand time and attention to execute well.
HubSpot Sales Hub is an all-in-one sales automation tool designed to optimize your entire sales process. From email templates, follow up automation and scheduling, to automated data entry and behavioral tracking — like replies, clicks and opens — Sales Hub is designed to you close more leads in less time.
2. Leadiro
Best for: Lead generation
With contact details for companies in over 98 countries and a frequently updated database,
Leadiro
specializes in "smart" and accurate B2B contact data.
They allow you to filter target accounts based on firmographic, technographic, and demographic data at an affordable price and boast a minimum contact validity score of 95%.
If you're looking to generate more leads in emerging markets, Leadiro is a solid choice. Prices start from free, all the way to $259/month for their premium plan with over 5000 contact downloads per month plus dedicated support.
3. LinkedIn Sales Navigator
Best for: Advanced prospect search
LinkedIn Sales Navigator is a popular sales automation tool for busy reps. With detailed data and access to plenty of leads, it shifts a generic search for leads into accurate targeting for highly qualified prospects.
Sales Navigator's advanced search box lets you filter LinkedIn users by company, job title, industry, experience, education, location and more.
You can also set notifications to alert you when leads take actions you can initiate conversation from. For example, this is how consultant Bryan McWilliams closed a big deal without "chasing" his lead at all. After being alerted to a contact's transition into a new company, Bryan was able to time his personalized outreach and win the sale. Additionally, there are some third-party sales automation tools that are LinkedIn-approved and increase Sales Navigator's functionality.
4. Leadfeeder
Best for: Converting web traffic
98% of visitors leave your website without providing a way for you to contact them, or even know who they are.
Leadfeeder is a web intelligence tool that solves this problem by revealing which companies are knocking on your digital doors.
It helps you automate sales by showing which leads are visiting, how engaged they are, and their company and contact information. Leads are also enriched with company and contact data for quicker outreach and easily integrate with your CRM to let you quickly share leads with your team.
5. Clearbit
Price: Contact Clearbit for pricing
Best for: Creating personalized sales messages
To successfully personalize sales messages, you need more information on your leads. Clearbit searches and summons real-time lead data to empower your outreach.
After you search an email address or corporate domain, Clearbit Enrichment fills in the blanks. Sourcing data on over 85 unique attributes — like industry, employee size, job title, role, and much more — the tool helps you automate your research by quickly presenting you with key information on prospects when you need it.
6. Everstring
Everstring brings the power of AI to B2B and account-based sales. The tool combines machine learning and natural language processing with vast data that's manually validated.
As well as providing the expected firmographic and technographic data, Everstring finds obscure company attributes and trends by crawling the web and extracting information from funding, news, and product information.
If you're navigating high-ticket or account-based sales, it's an invaluable tool for deeper data on the accounts and stakeholders you're targeting.
7. Bombora
Bombora shows you which companies are already searching for the solutions you provide.
It analyzes content being actively consumed by millions of companies to show the topics your leads are searching, and indicates their intent level and lead score by measuring how much content leads are consuming.
To learn more about pricing, set up an account or schedule a demo with Bombora.
8. Clari
Sales forecasting can be a tedious task. Mining through endless spreadsheets of data can be a time-intensive process usually met with errors along the way.
With Clari, your team can streamline the forecasting process using advanced predictive forecasting tools that provide more accurate reports in less time. The tool is also customizable, and can be easily adjusted to adapt to what your business needs. Clari also has an impressive deal inventory feature that links your team's deals directly to forecasted figures in one simple interface.
Generate More Sales Doing Less Work with the Best Sales Automation Tools
In 2020, sales teams are experiencing unique challenges that haven't been faced before.
Not only do reps repeatedly face rejection trying to close deals, but they're also responsible for researching prospects, juggling complex threads of conversations with multiple leads, and performing tedious tasks such as updating records, remotely and under a good deal of pressure.
With the sales automation tools listed above, sales teams can free up time to boost sales force productivity and give sales reps more time and space to breathe.
Editor's note: This post was originally published in March 2020 and has been updated for comprehensiveness.