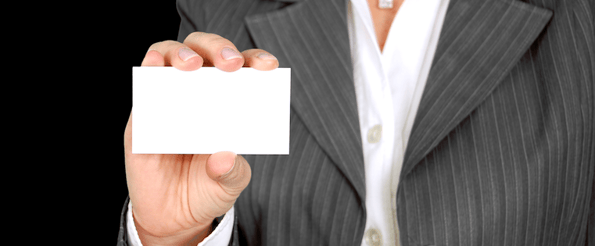 We may be living in a digital world, but business cards are still a valuable tool for salespeople. Handing your card to a potential prospect or referral is easier and quicker than exchanging phone numbers or attempting to memorize their name so you can look them up later. It also leaves people with a concrete memory of your interaction.
Before you can give out cards, however, you have to design them. This infographic from 24Slides and HubSpot lays out the dos and dont's of sales business cards, like "Do: Utilize the back of the card," and "Don't: Use unreadable calligraphy."
Follow these guidelines, and your business cards will make the right impression.