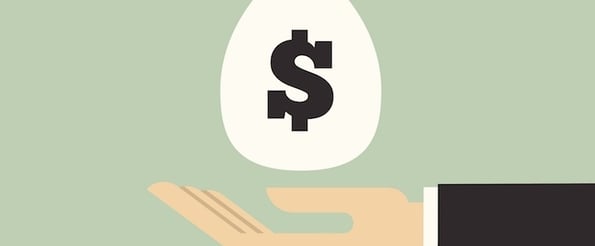 If you're a quota-carrying sales rep feeling the summer slump, here's some news that'll cheer you up: Salespeople are highly valued and highly-paid.
Glassdoor's recently released "11 Jobs That Pay $100K or More" report highlighted 11 professions that you might not immediately associate with high salaries -- basically, high-paying careers besides medicine, finance, and law.
The numbers are in: Despite having the lowest median base salary ($65,000) on the list, "Regional Sales Executive" netted an impressive median pay of $103,500. That's the bright side of commission-based pay -- hustle hard enough and you can break the six-figure mark, too.
Here's Glassdoor's description of why the job is so impressive and what managers look for in candidates:
Successful regional sales executives need to be well-versed in their company's product lines and acutely aware of their customers' needs. Regional sales executives are stellar communicators with a knack for spotting opportunities. They are always looking to grow their business and expand their customer base. Depending on what industry they represent, a college degree may or may not be necessary.
Not feeling sales any more? Other jobs on the list include law enforcement special agents, airline pilots, and software architects.