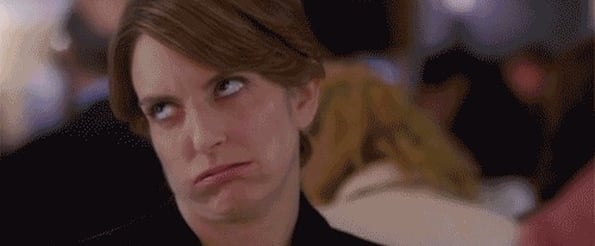 It's always a relief to hear a prospect say, "I want to buy." But that doesn't mean your sales process is over. In fact, far from it -- it's time for negotiation.
There are good and bad negotiations, easy and hard negotiations. But one thing's for sure -- negotiations can be drama-filled affairs. From unexpected last-minute objections to unreasonable prospect requests, you can never be 100% sure what's going to go down.
So whether you love negotiation or hate it, this post's for you -- the GIF-ified sales negotiation.
The Stages of Every Sales Negotiation
1) When they say, "I want to buy!"
2) But then you
remember the sale isn't over and

you still have to talk about price and timing … ugh.
3) When you're pumping yourself up for one more call.
4) When they immediately hit you with an objection.
5) When you handle it like a boss.
6)
And then

they ask for a ridiculous discount.
7) When you have to pull in your manager to set them straight.
8) When it feels like you're on round 10,000 of back-and-forths.
9) When you finally reach terms everybody agrees on.
Happy negotiating!