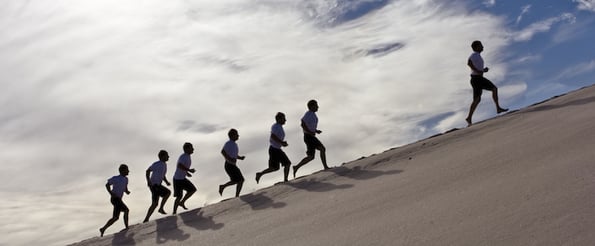 In an early episode of the television comedy "30 Rock," GE executive Jack Donaghy (played by Alec Baldwin) has recently been put in charge of the East Coast television division, and he becomes determined to "understand every aspect of the business."
In keeping with this principle, Jack inserts himself into the television writers' room. Though he promises to observe silently, he quickly becomes an unwelcome presence, suggesting the writers reverse engineer skits based on terrible catchphrases of his own creation. Unsurprisingly, he's eventually booted from the room.
It's a debacle with a valuable takeaway. A manager should strive to be in tune with their team, and more importantly, develop a keen understanding of their direct reports' biggest pain points. Without knowing where your reps are struggling or falling short, it'll be near impossible to boost their performance.
For example, if only half your team makes quota, are you above or below industry standard? (Above -- only about one-third of all salespeople make quota). How on-the-mark are your reps' forecasts? (Probably not that accurate -- fewer than half of reps feel their pipelines are reliable).
In the following SlideShare, Altify has compiled 10 essential facts about sales rep performance that can help managers identify specific issues in their sales processes. Take a deep dive into the places sales reps struggle most, and get actionable takeaways to amp up your team's performance.