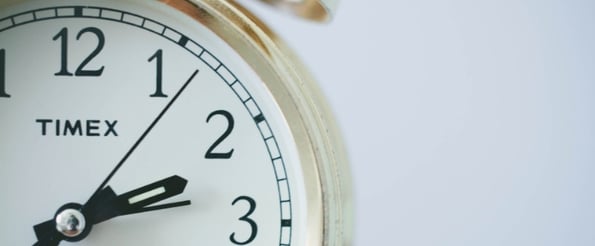 When I was in school, my mother used to tell me each night that I should review all the notes I'd taken in class that day. She reasoned that I should reinforce the material while it was fresh in my mind, so that when midterms rolled around, I would have already studied once.
"Strike while the iron is hot," she would say.
I was usually too busy procrastinating to take her advice, but it was prescient, especially in regard to B2B sales.
As a sales rep, your time is your most critical asset, and how you choose to spend it is an incredibly important decision. Your buyers are busy people too, so it's in both your best interests to make the buying process as efficient as possible.
So what are the best ways to get your leads to convert quickly?
According to the infographic below from Cloudswave, the window of opportunity to get in touch with leads is at its widest between 8 a.m. and noon on Tuesdays, Wednesdays, and Thursdays. The best time to hit buyers with informative content is between 9 p.m. and midnight. Use sales automation to schedule these types of messages ahead of time in case you don't work during these hours.
Making substantive changes to how you sell can help, too. Using visual elements in your presentations will dramatically speed up prospects' comprehension of your material, since visuals get processed 60,000 times faster than text. Focusing on how your product can solve your prospect's problems can drive lead to customer conversion rates as high as 70%.
Read on to find out more tips to speed up your sales cycle, and let us know your tried-and-true tactics in the comments below.