The beginning of the year is an ideal time to analyze your team's performance and identify the biggest obstacles you're facing. After all, every challenge is also an opportunity to improve.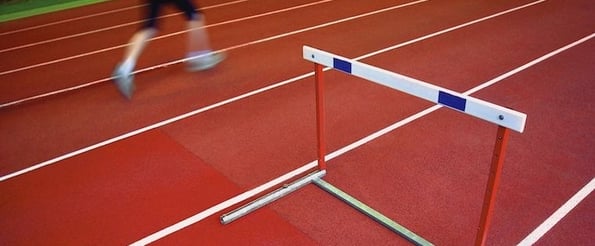 According to an InsideSales research paper, "Top Sales Challenges of the Inside Sales Industry 2016," sales leadership see training and development as the biggest obstacle they must overcome.
The next most common challenges are lead quantity and quality, recruiting and hiring, tools and technologies, coaching, and compensation plans.
Note that four of the top six challenges revolve around building and developing the sales force, not sales process-specific issues relating to prospects.
In response, almost half of sales leaders are expanding their in-house training programs. Ten percent plan to hire an external training firm.
Like their managers, reps are concerned about lead quantity and quality. They cite a few different strategies they'll use to improve their results: Prospecting on LinkedIn and other networking sites, focusing on best-fit companies, and investing in referral programs.
Some salespeople are chiefly concerned with excessive rules and procedures. Only 11.5% cited this as their top challenge. This might not seem like a lot -- but InsideSales research analyst Bryan Parry points out this obstacle rose from fifth place to second in a single year.
Asking your team to follow a uniform playbook and creating standard processes keeps everyone in sync, makes it easier to track performance, and creates a blueprint for success. But keep in mind many reps are in sales because they value autonomy. If they feel micromanaged, they'll lose their motivation.
To learn more -- including the latest trends in buyer education, work-from home policies, and hiring needs -- download the full report.