According to a 2016 study from HubSpot Research, "Buyers Speak Out: How Sales Needs to Evolve," prospects want to work with salespeople who can offer advice and expertise beyond just a description of product features.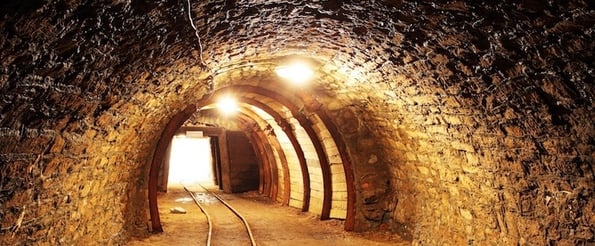 Sixty-one percent of buyers say reps can provide a positive experience by providing relevant information. Roughly half of buyers appreciate when salespeople recommend multiple strategies beyond their business offering, and 45% want salespeople to be invested in their goals.
In other words, prospects want to work with reps who understand their unique priorities, challenges, and industry landscape.
You can learn some of this information through traditional methods, such as asking your prospects directly and reading their company websites and blogs. But these sources won't lead to all the answers you need. In addition, you can earn trust by beginning the sales conversation with an intimate understanding of the buyer's business -- rather than relying on your meeting to get the facts. These five unexpected places you can research prospects will clue you in.
1) Look at Conference Agendas in Your Prospects' Industries
Attending events in your buyers' industries is a fantastic way to network and learn, but the cost and time commitment quickly add up. A workaround? Look at the conference agendas for an overview of what your prospects care about, and will reveal what industry notables you should be following.
Imagine you sell to lighting retailers, and you see one of the main sessions for a highly-attended lighting convention is called, "Will all lighting become connected?" This tells you buyers are probably thinking about the Internet of Things' impact on lighting. Do some research, develop an opinion -- and next time you connect with a new prospect, you'll be able to instantly establish credibility by sharing your thoughts on the topic.
2) Listen to Relevant Podcasts
Because you can listen to podcasts on the go, it's relatively easy to fit them into your day. Find relevant shows by searching "[prospect's industry] + top podcasts", "[prospect product] + podcast", and other phrases along those lines.
Not only will you learn from these podcasts, but once you find a great one, you can suggest it to buyers. They usually appreciate a curated, informative pick.
3) Read Industry Blogs
Blogs provide a variety of perspectives, ideas, and experiences. In addition, they help you stay informed: Most blogs are updated anywhere from once a month to several times a day, so you'll always have a fresh source of information.
Find blogs to read by:
Searching "[prospect's industry] + top blogs"
Asking buyers which blogs they read
Going to your prospects' social media accounts to find third-party content they've shared
4) Browse Quora, Reddit, and Other Forums
Imagine being a fly on the wall during your prospect's next strategic meeting. That would be pretty powerful, right? Online communities give you almost as much insider access. Find out where your prospects interact with their peers online and you'll understand their mindset and how they speak.
To find relevant conversations on Quora, enter your prospect's industry into the search bar at the top.
Click the relevant result. For example, if you sell to charter schools, you'd select "Topic: Charter Schools."
Read the overview to get a general sense of what people are talking about and how active the topic is.
Then click the "FAQ" tab for an introductory guide.
Finally, check out the Most Viewed Writers page to see who's well-respected in the community.
Reddit is also a goldmine of buyer context. The site is organized into "subreddits," or forums devoted to specific niches. Find the appropriate subreddit by searching "[prospect industry] + subreddit." You can also enter "[prospect industry]," "[prospect product]" or similar strings into the search bar on Reddit's homepage.
Depending on whom you're selling to, your prospects might participate in other online communities. It's worth asking your current customers which websites they use to get answers to random work questions or request feedback from other people in their space.
5) Browse Twitter
Because tweets are bite-size pieces of content, browsing Twitter can get you quickly up to speed on a particular topic.
There are two main tactics.
First, you can search by hashtag. For instance, if your prospects work in higher education, you might enter #highered, #academia, and so forth. Although this technique brings up a lot of content, you'll probably have to dig for the relevant information.
The second strategy surfaces higher-quality content, although it's a little more involved. First, find a Twitter chat that relates to your buyer's industry. For instance, you could search "[prospect industry] + Twitter chat."
Monitor the hashtag to attend the chat -- or if you can't make the scheduled time, visit the host account after the chat's over and read their feed. Note which questions moderators posed and participants asked, which are likely questions of high interest. You should also pay attention to the answers. Are there any interesting or useful nuggets of information or ideas you can pass along to buyers?
Between prospecting, qualifying, demoing, and closing, it might be hard to find the time to do research. But your efforts will be well-rewarded. Prospects are far more eager to work with salespeople with broad knowledge than ones who can only speak about their product.